A male cancer charity has warned of a "worrying trend" in late prostate cancer diagnoses, after a report revealed two in five cases were diagnosed late.
Charity Orchid has called for urgent action by men, healthcare professionals and UK health chiefs to avert a "ticking time bomb in terms of prostate cancer provision".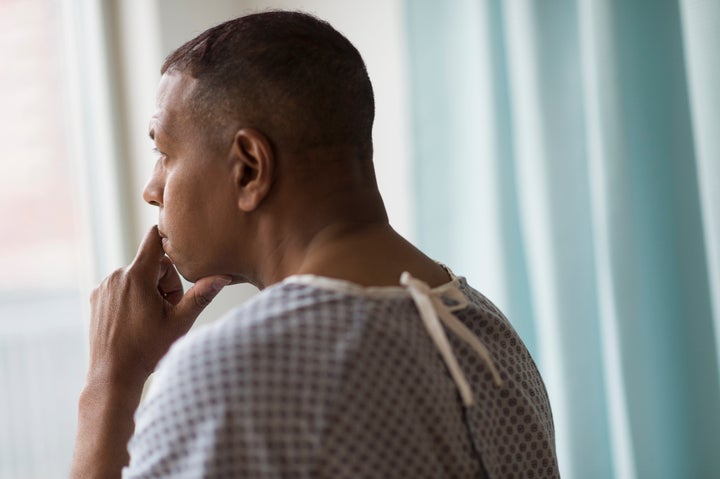 The latest health report, published to coincide with Male Cancer Awareness Week (9-15 April), found 37% of prostate cancer cases were diagnosed late in stages 3 and 4. Almost one quarter (23%) of all cancer cases were diagnosed through A&E, with the majority of these cases at late stage.
Meanwhile two-fifths (42%) of prostate cancer patients saw their GP with symptoms twice or more before they were referred - and 6% were seen five or more times prior to referral.
Rebecca Porta, chief executive of Orchid, said: "With prostate cancer due to be the most prevalent cancer in the UK within the next 12 years, we are facing a potential crisis in terms of diagnostics, treatment and patient care.
"Urgent action needs to be taken now if we are to be in a position to deliver world class outcomes for prostate cancer patients and their families in the future."
Symptoms of prostate cancer are often largely invisible. In fact, it usually doesn't cause any symptoms until the cancer has grown large enough to put pressure on the urethra.

At this point, men might experience symptoms such as: needing to urinate more frequently, often during the night; needing to rush to the toilet; difficulty urinating; straining or taking a long time to urinate; having a weak flow and feeling that your bladder hasn't emptied fully.

According to Prostate Cancer UK, if the cancer has spread men might experience bone and back pain, a loss of appetite, pain in the testicles and unexplained weight loss.
Prostate cancer cases are set to rise dramatically over the next decade, yet some health experts question the efficiency of current diagnosis strategies such as PSA tests, which measure the level of prostate-specific antigen (PSA) in a patient's blood.
As a result, the charity has called for a unified, efficient and effective testing programme for those at high risk and those with worrying symptoms.
Greg Shaw, consultant urological surgeon at University College London Hospitals, said: "There is an urgent need for better tests to define how aggressive a prostate cancer is from the outset, building on diagnostic tests like MRI scans and new biopsy techniques which help to more accurately define the extent of the prostate cancer. This would enable us to counsel patients with more certainty whether the prostate cancer identified is suitable for active surveillance or requires urgent surgery and treatment."
There are also concerns over the time it takes to bring new treatments and drugs into the picture. Professor Frank Chinegwundoh MBE, consultant urological surgeon at Bart's Health NHS Trust, explained: "The reality is that it takes 17 years from innovation to treatments being available in practice and we need a top down approach to change this and speed up the process, as well as for consultants to be more open to change, to maximise patient outcomes sooner."
In light of the report's findings, Orchid has called on the government and health chiefs to put prostate cancer further up the agenda. Rebecca Porta said: "We want to ensure that prostate cancer receives a proportionate share of voice when it comes to implementing cancer policies and strategies and we, together with our charity and patient organisation partners, will continue to push for the best possible outcomes for prostate cancer patients now and in the future."