Psilocybin, the key chemical in magic mushrooms, has been shown to produce profound mental health benefits in terminal cancer patients.
Two landmark studies reveal that a single dose of the psychedelic relieved patients of anxiety and depression for more than six months.
Participants reported that combined with psychotherapy, psilocybin increased their sense of wellbeing and made them rethink life and death.
It comes amid concerns that antidepressants aren't always effective in treating cancer patients afflicted by chronic depression and anxiety.
In an editorial to introduce a special issue of the Journal of Psychopharmacology, David Nutt writes:
"[The trials] were conducted in patients with anxiety and depression and existential distress in the context of having a diagnosis of cancer, and they showed that a single psychedelic experience could produce profound and enduring mental health benefits."
Like LSD and other psychedelic drugs, psilocybin was banned in the late 1960s, but Nutt writes that the drug has been "used safely by millions of young people worldwide" ever since, "with a very low incidence of problems".
In an unusual move, Nutt sought commentary on the study from experts in the fields of psychiatry, trial design and end-of-life care.
"The fact that everyone we approached agreed to provide a commentary, despite short notice, is a testimony to the interest that these two studies have sparked," Nutt wrote.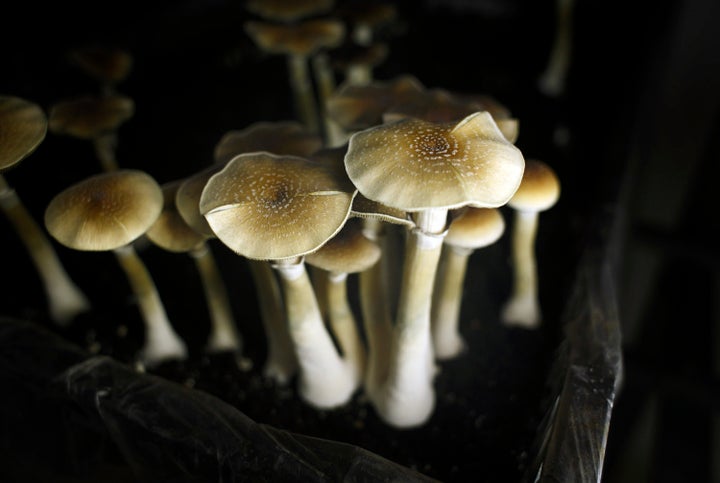 During the trials, involving 80 volunteers and conducted by teams at John Hopkins University and NYU Langone Medical Centre, blindfolded participants who had taken a dose of psilocybin or a placebo were tasked with listening to music and focusing on their inner experiences, New Scientist reported.
The tests were repeated with either the placebo or drug several weeks later, depending on which the participant hadn't already taken.
The participants underwent a series of tests, including self-reported questionnaires and blood pressure and heart rate monitoring.
More than six months later, 80 per cent of participants still felt their quality of life, life meaning, death acceptance and optimism had improved.
Nutt concluded: "Hopefully, the positive findings that they report will act to spur on other researchers in the field of psychopharmacology, particularly in relation to depression, anxiety and addiction – disorders of enormous personal and social costs, and with many patients who still fail to respond adequately to current treatments, as well as to patients with existential distress."
The researchers must now carry out trials on a much larger group of people, before psilocybin can be considered as a prescription medication for cancer related anxiety and depression.
Related