Psoriasis affects 1.8 million people in the UK and its impact is not just physical.
The chronic condition, which can leave skin itchy, flakey and covered in sores, can also seriously affect the happiness and mental wellbeing of those diagnosed.
But now, a new app is hoping to change that by raising awareness of the unseen difficulties of psoriasis and helping to break down stigma.
PsoHappy gives people affected by condition the chance to document how their happiness is affected by filling out short, anonymous surveys on a weekly basis.
The creators of the app will use the results to create a happiness index, which will be published in October this year to mark World Psoriasis Day.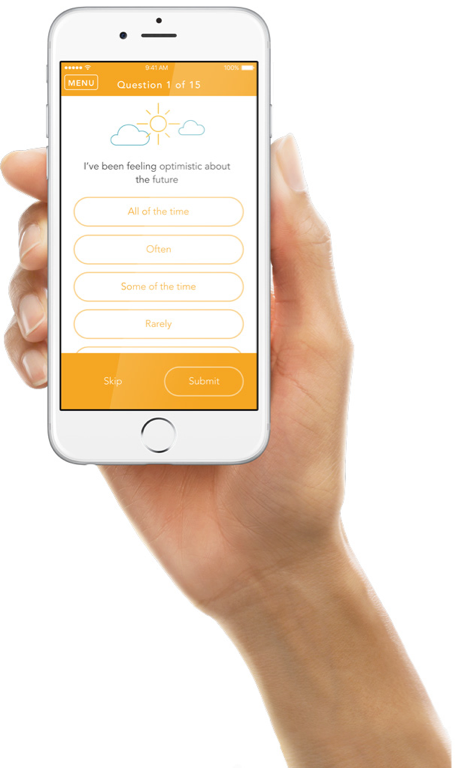 Dillion knows all too well that psoriasis is more than just a skin condition.
She began to experience dry, itchy skin when she was 14 years old and the physical symptoms took their toll on her confidence and wellbeing.
"There's been tears, there's been breakdowns - those things happen. I'm a control freak and psoriasis is out of my control," she previously told The Huffington Post UK.
Now, she is proud to have helped create PsoHappy as she believes it will help to bring a holistic approach to psoriasis treatment and understanding.
"It's not just about psoriasis visibly affecting someone's skin. It's about how it affects you on a day-to-day basis and in the long run," she says.
"It's about looking at psoriasis in relation to your home life, work life, sex life, financial situation, mentally, psychically.
"All of these factors matter and are valid and need to be considered when living with or speaking to someone with psoriasis."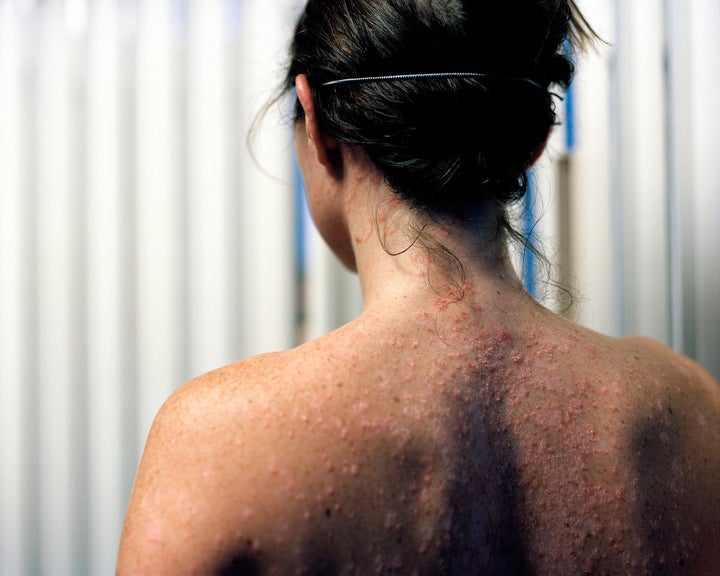 Dr John Zibert, chief medical officer at LEO Innovation Lab, says despite the fact the psoriasis affects millions of people around the world, it is still largely misunderstood by the general public.
He hopes the new app can help to tackle misconceptions around the condition.
"Psoriasis is often visible and mistakenly thought to be contagious by others," he says.
"Several studies suggest that people living with psoriasis are not only physically affected by the disease, but also see a decrease in their quality of life and are more likely to suffer from depression and have suicidal thoughts.
"But we need a better way of documenting the impact living with a chronic disease has on people's lives."
The data PsoHappy is collecting is based on the methods used by the UN and the Organisation for Economic Co-operation and Development (OECD) to measure the wellbeing of people globally.
Meik Wiking, CEO of the Happiness Research Institute, added that there is "scientific proof" that measuring happiness is not only possible "but also meaningful".
"Perhaps it is no big surprise that living with a chronic illness has a devastating effect on a person's happiness," he says.
"In addition, we know that living with uncertainties, as you do when you are suffering from a chronic disease, also severely impacts your wellbeing – so it makes good sense to create a happiness index to better document the impact of living with a chronic disease such as psoriasis."
Of course, for the app to be a true reflection of what it's like to live with psoriasis it relies on people living with the condition to sign up and take part in the surveys.
Dillion is calling on others living with the condition to get involved to make a better world for everyone who's been diagnosed.
"Its time to scream shout and make a song and dace around psoriasis," she says.
"I encourage anyone out there to come forward, have your input and help create something that will change our future living with the condition.
"I'm personally incredibly excited to be apart of this and can promise this is only just the beginning. This movement will continue to grow and grow."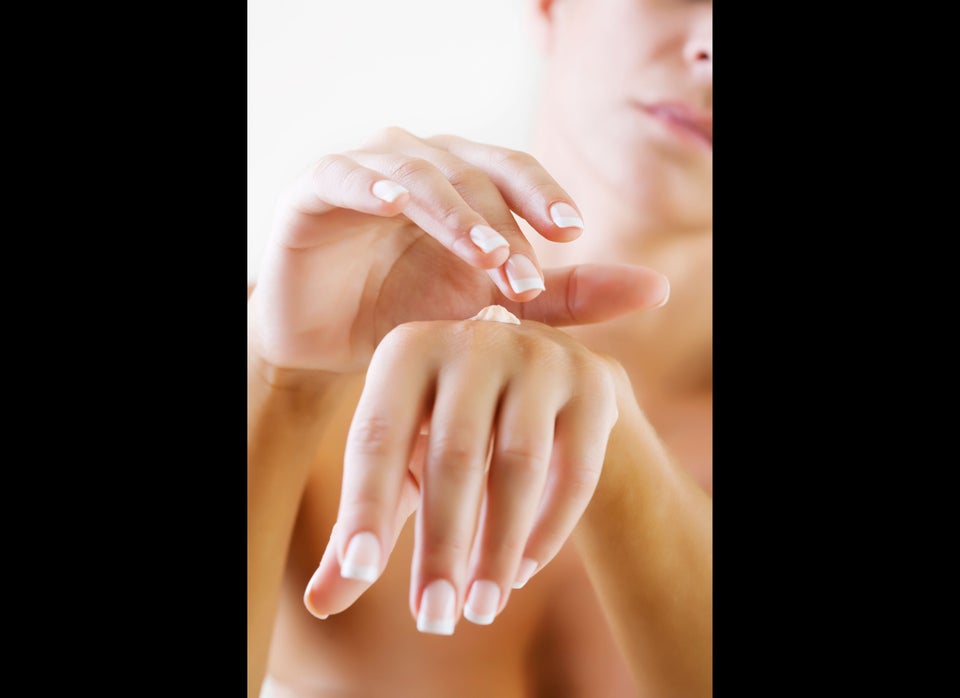 The Best And Worst Ingredients For Psoriasis