There's a common misconception that members of parent teacher associations (PTAs) at primary schools fit a certain stereotype.
They're "busybodies", they have "too much time" on their hands or they're part of a "clique" demanding cash from parents.
However, the reality is these mums and dads work selflessly to improve not only their child's time at school, but the experiences of the rest of the pupils there, too.
"Many do think the stereotypical 'PTA mum' is a terrifying, clipboard-wielding, do-gooder, trying to sell you raffle tickets or entice you to contribute baked goods for the next cake sale," Nikki Burch, editor of PTA+, the online and printed resource providing support for PTAs, told The Huffington Post UK.
"But many mums, dads, and grandparents are organising exciting, unique and lucrative events.
"Supporting the PTA can help with your mental health and improve your job prospects. Volunteering undoubtedly gives you a sense of satisfaction, mastering new skills, feeling part of a team where your efforts are valued and building your confidence and connections."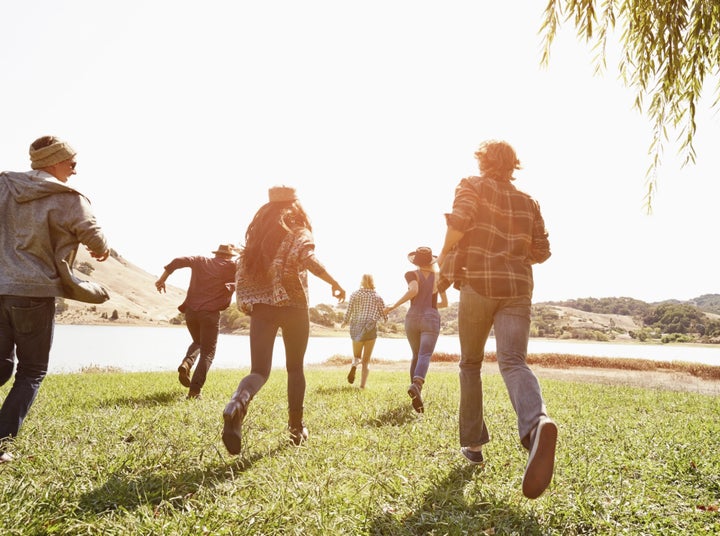 The majority of UK primary schools have an active PTA and 70% of these are registered charities. According to the Charity Commission, these voluntary groups contribute on average £8,000 a year to a school.
PTAs will fundraise throughout the year and put on seasonal events such as summer and Christmas fairs, Easter egg hunts and end-of-term discos. Without the voluntary work of these members, such events wouldn't happen.
Parents and teachers work together to decide where the funds raised are most needed - whether that be revamping the school playground or organising extra-curricular activities and days out.
Burch, who speaks to members of PTAs daily to offer support and guidance, said contrary to the idea that all PTA members are mums and dads with "nothing better to do", it's quite the opposite.
"In my experience, it's the busiest people who tend to be good at multi-tasking," she said.
"Volunteering undoubtedly gives you a sense of satisfaction, mastering new skills and feeling part of a team."
The mum-of-two was on the PTA at her daughter's school for three years, during which time she organised a circus at a summer fair (raising £1,300) and a Christmas pudding fundraiser during the winter term.
"This army of volunteers do so much more than simply raise money," she explained. "Pupils' excitement for the next school disco is only topped by the giant inflatables, teachers-in-the-stocks and sweet jar tombola offered at the summer fair. Where else would they get these experiences?
"And for those parents who find teachers intimidating, the PTA can form a vital link between home and school."
HuffPost UK spoke to three mums who were on the PTA at their children's primary schools to find out why they did it and what their highlights were.
Lindsey Farrelly, mum to Tom, eight, and Joseph, 12, had a background in marketing and thought her skills would benefit the school.
"I saw it as a way of being involved in school life as a working mum."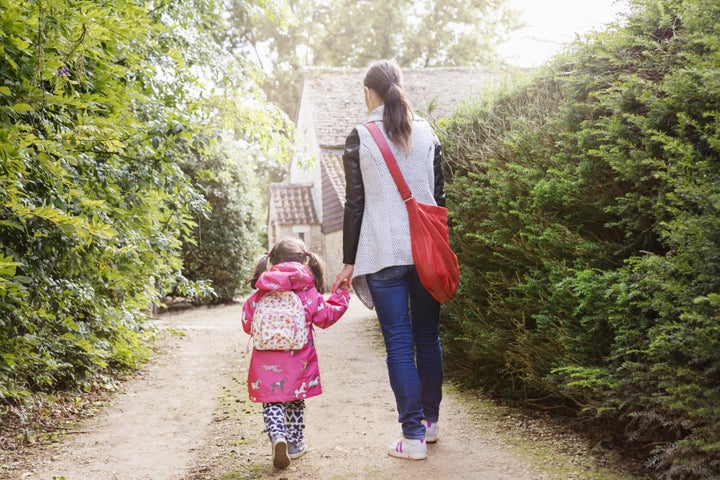 "My kids were at a small school which benefitted from having all hands on deck," Farrelly said.
"I saw it as a way of being involved in school life which was important for me as a working mum. I found the PTA a great way to connect with other mums and to really show my kids that I was involved despite working four days a week."
Farrelly believes many parents view joining the PTA as being a "huge" commitment, as they don't realise volunteers can contribute as much or as little as they want.
She's been involved in a full calendar of events including an annual teddy bears' picnic, discos and the mums' and dads' nights out.
"My best memory is when I organised a fashion show where 70 mums turned up and just one dad," she said. "He was a great sport about it though!"
Farrelly has got more out of joining the PTA than she bargained for: a job.
"I actually now work at the school as the marketing and admissions officer," she said. "It was a great way for me to show my skill set to the staff."
Lynsey Sizer, 38, has three children and first joined the PTA when her youngest daughter started school. She ended up becoming co-chair.
"I have met so many people I otherwise wouldn't have."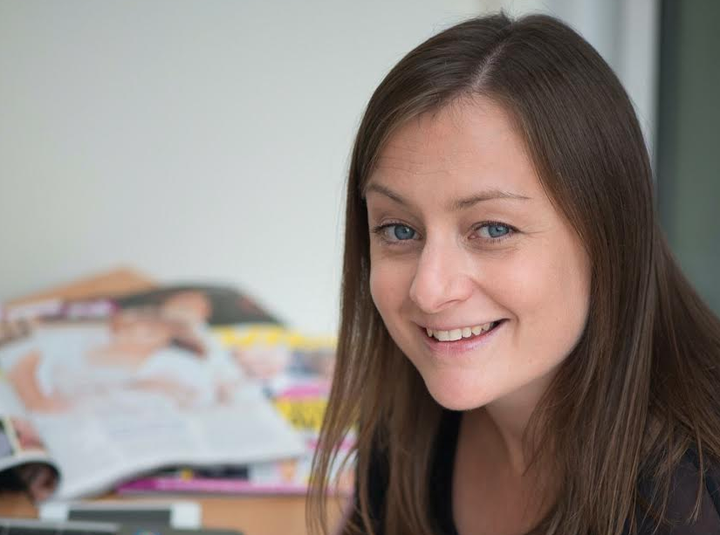 Sizer's motivation for joining the PTA was to make a difference to the kids. She had seen the events previously put on and witnessed how much effort was put in to them.
"Since joining, I've had a lot of laughs and made a lot of friends," she said.
"It is a real team-spirited role and everyone mucks in as much as they can. I have been fortunate enough to meet so many people who I otherwise wouldn't have."
Sizer experienced first-hand the misconceptions other parents at her children's school had about the PTA.
"We all know some people believe it stands for 'People To Avoid'," she said.
"I think it comes from misunderstanding if I am honest. Some people just don't see how much we actually do behind the scenes and are surprised when they realise."
However, some of Sizer's favourite PTA memories include events that took little effort - the time a child laughed so much thanks to a letter from the Easter Bunny or their faces when they found out a disco had been planned.
"It takes a special kind of person to lend their time and expertise to a PTA," she added.
"But those people are always so lovely, full of ideas and happy to be there with us brushing up at 7pm after the disco – we couldn't do it without them."
Frances Wallace, 55, joined the PTA when her daughter Francesca, now 13, started primary school. Having moved from Essex to Haywards Heath, she was keen to meet other people.
"My girls loved me being involved as it made them involved, too."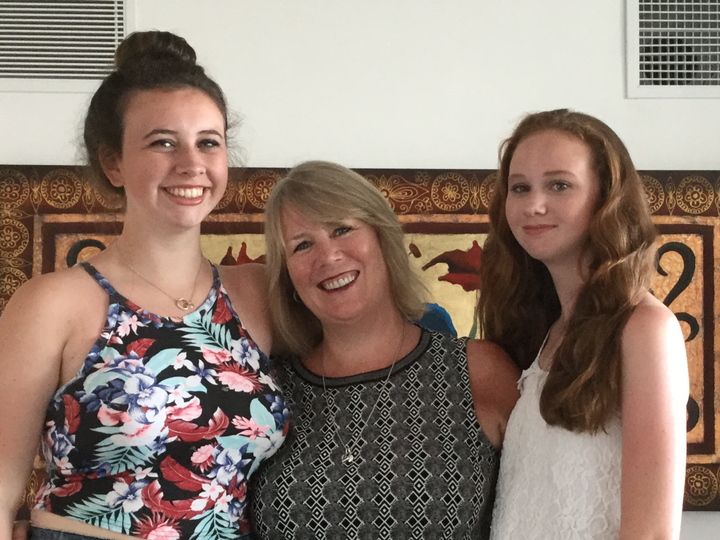 "The feeling of community at the school and meeting other parents was a big thing for me," Wallace said.
"A common misconception of PTAs is of women with too much time on their hands and trying to fill their days - but that's definitely not true in my case.
"I have so many great memories of planning meetings (normally involving lots of wine!) and made so many good friends doing it."
Wallace said her best memories include raising a record amount of money as co-chair and the satisfaction of her children benefitting from the funds.
"My girls loved me being involved as it made them feel involved too," she added.
Are you a member of the PTA? What is the reason you joined? Let us know in the comments below.
This summer The Huffington Post UK is spearheading an initiative helping families thrive, with a focus on parent wellbeing, the challenges facing stay-at-home and working parents, friendships and navigating the landscape of modern parenting beyond the 2.4.
We'll be sharing stories and blogs with the hashtag #ThrivingFamilies and we'd like you to do the same. If you'd like to use our blogging platform to share your story, email ukblogteam@huffingtonpost.com to get involved.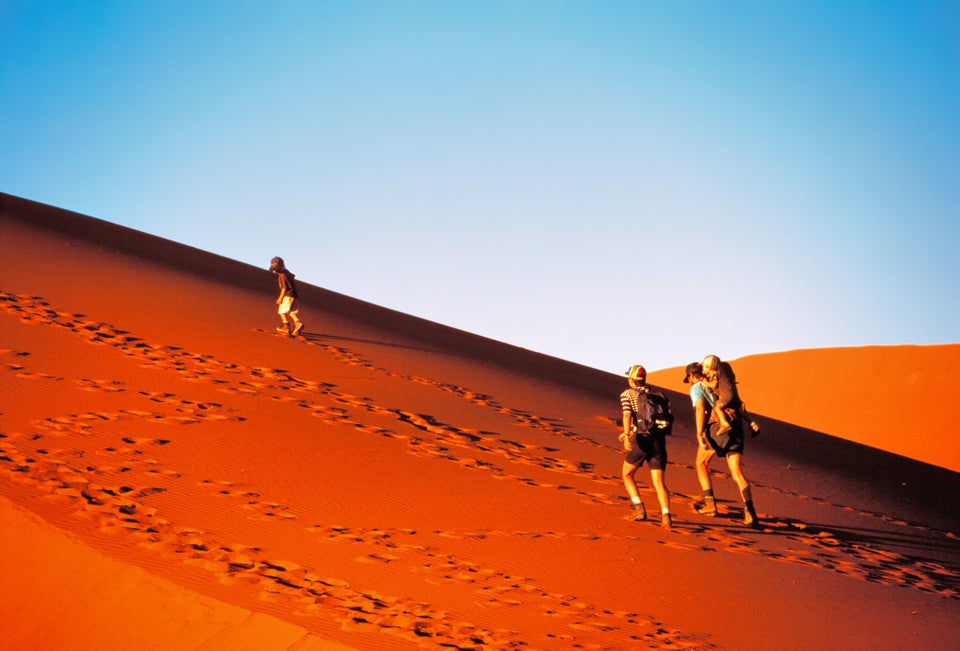 10 Ways To Take The Stress Out Of Family Holidays