An overwhelming majority of the British public – including those who voted to Leave the EU – want tough European controls on pesticide to continue after Brexit, a new poll has revealed.
The exclusive survey by GQR, shared with HuffPost UK, suggests that many voters want to go even further and back an outright ban on chemical products sprayed on parks, playgrounds and other public spaces.
The poll, commissioned by Pesticide Action Network and online activism site SumOfUs.org, follows concerns among environmentalists that Brexit could be used to water down current regulations on pesticide use.
It found that 63% of the public want to keep the EU regulations, compared to just 16% who want them relaxed.
Among 'Remain' voters in last year's EU referendum, the gap was 77% to 11%. But even among former 'Leave' voters, some 57% want to keep European rules and just 23% want them changed.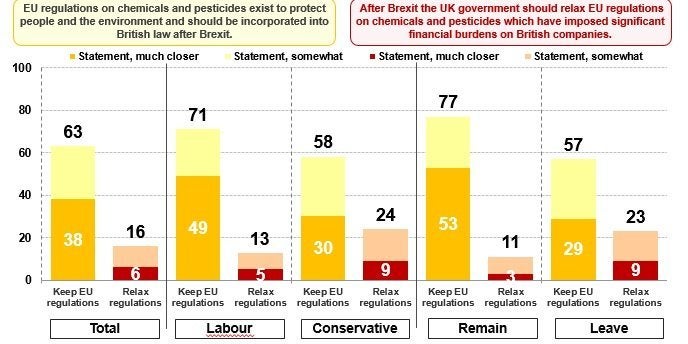 Environment Secretary Michael Gove won praise from green groups last month when he changed Government policy to back a total ban on neonicotinoids, products that harm pollinating bees and other insects.
Gove's decision - which echoes a wider attempt by the Tory Party to take tougher lines on animal welfare and anti-plastic pollution - came after his chief scientific advisor said that use of the chemicals posed an 'unacceptable' risk to honeybee health and to biodiversity.
The poll shows the new ban – due to be extended by the EU in 2018 – has huge public support.
However, the National Farmers Union has since expressed its concerns and campaigners fear that Gove could use Brexit to cave to some in the farming lobby who want to slash red tape and allow new pesticides to boost production.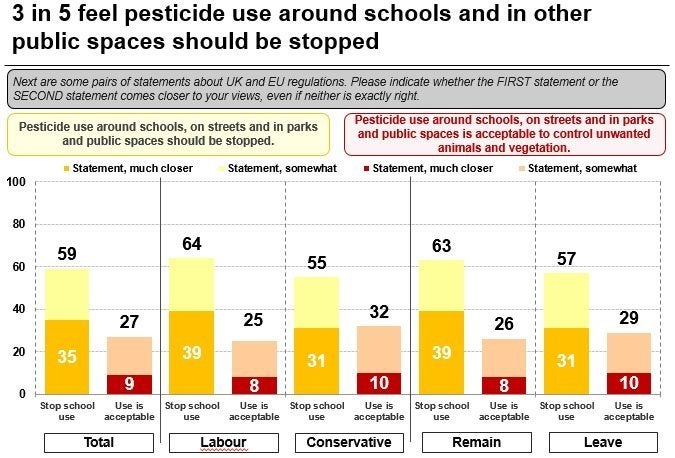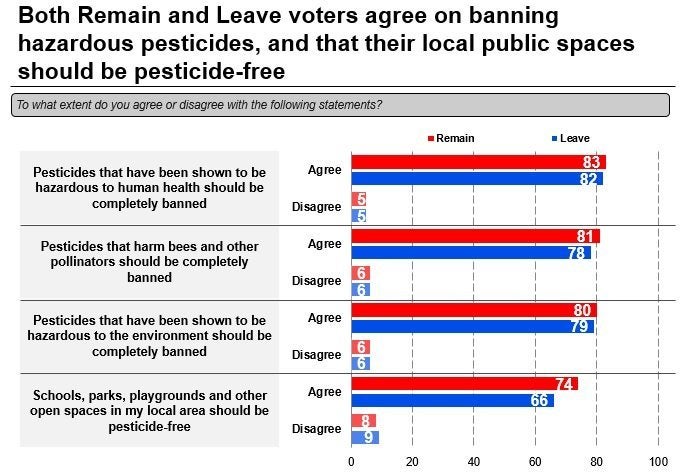 The GQR poll found that only half of the public trust the Government to keep them safe from the harm caused by the chemicals.
Josie Cohen, Head of Policy and Campaigns, PAN UK told HuffPost: "When people voted for Brexit they weren't opting to trash the UK's food and environmental standards and copy the American model which currently allows 1,430 pesticides, compared with just 486 approved in the EU.
"In fact, regardless of whether they are Leavers or Remainers, UK citizens don't want more pesticides in our food and natural environment. The government has promised the British public a Green Brexit. Now they must put their money where their mouth is by keeping our existing pesticide laws strong and committing to reduce the amount of chemicals we use in our farms and urban spaces once we leave the EU."
Sondhya Gupta, Senior Campaigner for SumOfUs.org, added: "Brexit could present the opportunity for the agrochemicals giants to strengthen their grip on UK farming.
"Or we could choose to move away from our reliance on toxic pesticides and change the way we produce food. The public clearly want to see more support for farmers working hard to reduce their pesticide use and opt for truly sustainable alternatives ― something the government must heed."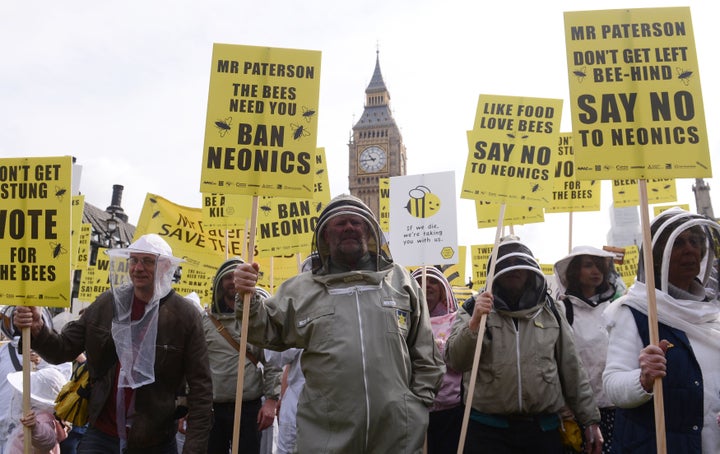 A spokesman for the Department of the Environment, Food and Rural Affairs (DEFRA) said that the Government wanted to "not just maintain but enhance" pesticide controls after Brexit.
But the spokesman stressed that each product had to be judged on a "case by case" basis in line with scientific evidence.
Gove has so far been unclear about his stance on GM crops after Brexit, but farming minister George Eustice said in October last year that Brussels acted in an unscientific way.
"There are a number of GM crops which have been cleared as safe by the European Food Safety authority, cleared as safe for at least a decade but are still not authorised because the politics of the EU gets in the way."
He said that "once you have arrived at a common understanding on science we should be free to legislate to authorise products that have ultimately been judged safe".
Related