He may be second-in-line to the throne but that doesn't stop Prince William's grandmother from giving him a right royal ticking off.
The extraordinary moment was captured on camera at Her Majesty's official 90th birthday celebrations last weekend.
The Duke of Cambridge was crouched down on the balcony of Buckingham Palace speaking to his young son, Prince George, when The Queen appeared to say to him: "Stand up, William."
When the Duke didn't hear her, she then gave him a tap on the shoulder and motioned to him to stand. And he quickly obeyed.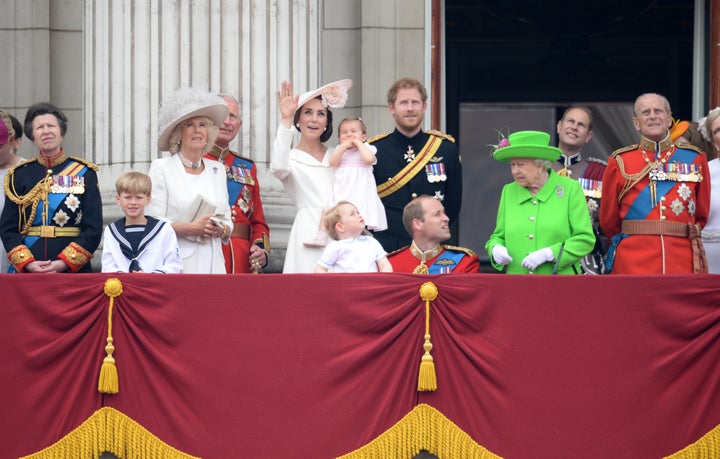 He was removed on a stretcher by officials after he fainted during the lengthy ceremony on Saturday morning.
The military spectacle – also known as the Queen's Birthday Parade - was part of a weekend-long series of celebrations marking the Queen's Birthday, and followed Friday's poignant national service of thanksgiving at St Paul's Cathedral, and on Sunday, the informal Patron's Lunch street party for 10,000 was be held in The Mall.
Related