The Conservative manifesto was presented to the country as a strong and stable plan to steer Britain through a period of massive transition.
And Theresa May's plan to beef up her majority ahead of Brexit talks seemed shored up enough to announce some controversial policies - including plans to scrap winter fuel payments for some pensioners and hold a free vote on repealing the ban on fox hunting.
But many of these pledges were conspicuous in their absence from Wednesday's Queen's Speech.
Here's a brief rundown of some of the key things that are missing:
1. The word 'Great'
Yes, really. The grandly titled Great Repeal Bill, aimed at ensuring a smooth transition as the UK exits the EU, has become the much more unassuming 'Repeal Bill'.
Constitutional experts had previously warned the title was meaningless. Prof Catherine Barnard, of Cambridge University, suggested the 'Great' would have to be dropped in accordance with guidelines from Parliamentary draughtsmen, who operate strict rules on bill titles.
Regardless of the name, the bill will see a functioning statute book provided on the day the UK leaves and will ensure that it is only for Parliament to make any future changes to our laws. The European Communities Act will also be repealed and EU laws converted into UK ones.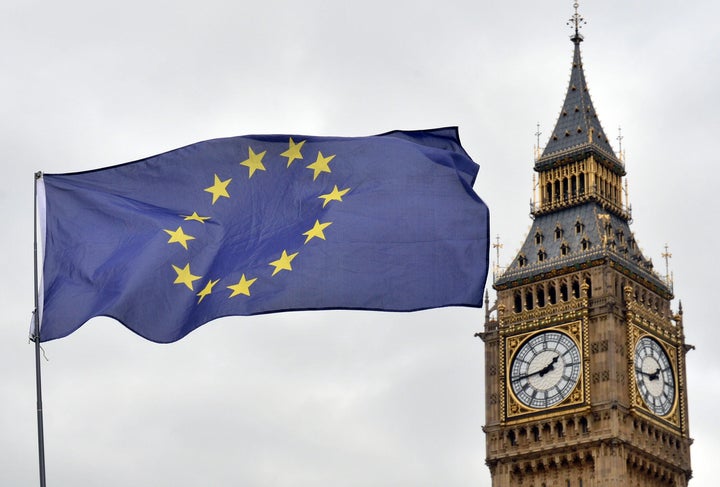 2. Winter fuel payments
Plans to scrap the winter fuel allowance for richer pensioners would see millions lose out on between £100 and £300 a year to help pay for their heating bills. Labour's John McDonnell said the proposals could lead to more winter deaths and put pressure on the Tories to scrap them.
3. Energy price cap
A cap on energy prices, similar to the one proposed by Ed Miliband in his 2015 manifesto, would see energy firms restricted in the amount they can charge for their standard tariffs. The Tories promised it would knock £100 off the average energy bill. But now the government is promising only to 'closely examine' markets that are ripping customers off and says it's 'prepared to act where necessary'. A spokesman said it "remains the government's intention" to press ahead with a cap.
4. Grammar schools
One of Theresa May's flagship policies when she took over as Tory leader was to pave the way for 'a new generation of grammar schools'. Now, the government's focus will be on ensuring every child has the opportunity to go to a good or outstanding school - and to 'look at all options and work with Parliament to bring forward proposals that can command a majority'.
5. Donald Trump's state visit
Uncertainty remains over whether the President of the United States will be visiting the UK any time soon. London Mayor Sadiq Khan said the planned trip should be postponed after Trump criticised him on Twitter in the wake of the terror attack on London Bridge. The Queen's Speech does nothing to clear up the questions surrounding the issue - with no mention of a proposed visit at all.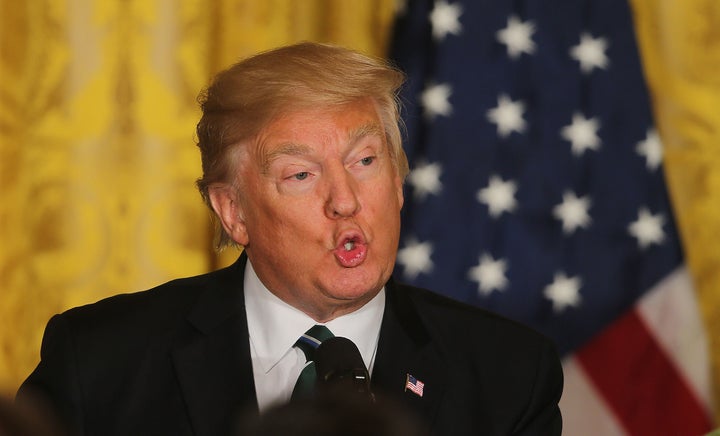 6. National insurance
The U-turn on plans to increase National Insurance rates for self-employed people - announced in the Budget in March - has been confirmed. Chancellor Philip Hammond came under fire in the Spring for breaking a 2015 manifesto pledge and later told MPs there would be no National Insurance increases during this Parliament. The government will now stick with its original plans announced in the 2016 Budget and Autumn Statement and self-employed people won't see a hike in their contributions.
7. Fox hunting
One of the most long-standing and bitter battles in politics, Theresa May promised during the election campaign that she would allow a free vote on whether the ban on fox hunting should be repealed. It hasn't made it into the list of bills - and it's unknown how most of the DUP MPs would vote.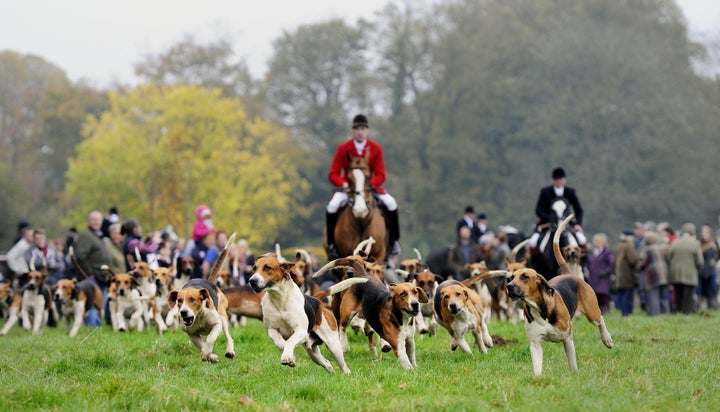 8. Mental health nurses
Mental health became a central issue during the election campaign, with the Tories claiming credit for giving it parity of esteem with physical health. More funding was promised, along with 10,000 more mental health nurses in the NHS. While there are plans set out in the Queen's Speech for mental health reform, there is no mention of new nurses or any cash commitments - only a pledge to tackle the number of police detentions of people with mental health conditions and 'invest in new and better services'.
9. Dementia tax
Theresa May's U-turn on plans for a 'dementia tax' - forcing elderly people to fund their own care at home through savings or equity in their property - was a key election talking point. There are very few specifics on social care in the Queen's Speech - just a reminder that the government has already invested an extra £2 billion into the sector and a plan to launch a 'consultation' to encourage a wider debate and bring forward concrete proposals.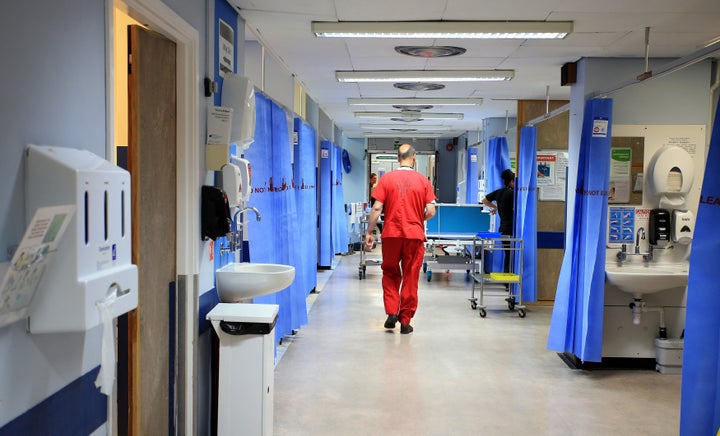 10. School meals
The Tory manifesto set out plans to scrap free school lunches for infant pupils and replace them with free school breakfasts for every child, at a cost of 7p each.
The proposals were heavily criticised - with Labour leader Jeremy Corbyn claiming they would amount to 'a thimblefull of rice krispies for every child' and TV chef Jamie Oliver branding them 'a disgrace'. While the Queen's Speech confirms the government will press ahead with reforming school funding to make it fairer, there is no mention of changing up the menu just yet.
11. Pensions
The current 'triple lock' system to protect pensions - which guarantees a minimum increase in the state pension each year - looked set to be replaced with a less generous 'double lock' system to save cash in what Labour described as an 'attack on pensioners'.
But pensions are not touched on at all in the government's initial list of bills - meaning the existing system, which guarantees the state pension will increase each year by whichever is the largest of inflation, average earnings, or 2.5%, could get a stay of execution.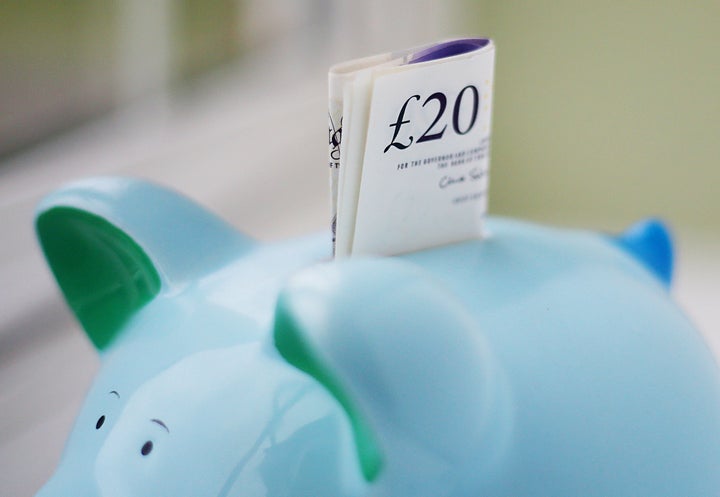 12. Fracking
Described by some political opponents as 'a frackers' charter', the Conservative manifesto approach to fracking would make it more difficult for councils to oppose plans to drill for gas in their areas through changes to planning laws.
A government spokesman said its policy on fracking 'remains the same', despite no new legislation yet being put forward.
There are swathes of the country where it's believed shale gas can be extracted via the controversial method, and hundreds of licences have already been awarded by the government to various companies, allowing them to pursue a range of oil and gas exploration activities in certain areas. Labour promised to ban fracking in its 2017 manifesto.
13. Police cuts
Plans to shake up the formula currently used to allocate money to the police will not go ahead, in order to protect budgets for bigger forces. In the wake of the recent terror attacks on the UK, Theresa May would have found it challenging to go ahead with anything resembling police cuts even if she had won a large majority. However, overall police spending will not be increased - and emergency service unions have already warned their members are struggling.