An Army spokesperson said: "We can confirm earlier today during the State Opening of Parliament, a soldier fainted whilst on duty in the Mall.
"He has been checked by medical staff, has fully recovered and has since returned to duties."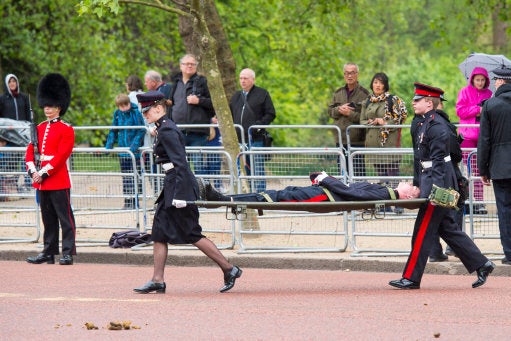 Passing out during the State Opening of Parliament seems to be a regular tradition.
Last year a member of the Queen's Guard, wearing the iconic red and black finery of the famous infantry, had to be carried away on a stretcher while forming part of the honour guard escorting the Queen from the palace to Parliament.
The year before that a page boy stood just to the side of the Queen while she spoke fainted with a loud thud.
The Prince of Wales and Duchess of Cornwall, who were sat nearest to the boy, showed concern as help was called to assist him.
A House of Lords spokesman confirmed later he was fine.
Popular in the Community