Police have been accused of being "bully boys" after three teenagers were arrested amid chaotic scenes in Liverpool.
Video of the incident in Queens Square on Monday shows several officers restraining a young woman who thrashes about as she is told, "settle down and you'll be able to walk away".
Another teenage boy is then seen being restrained in a headlock as he is put into a police vehicle shortly after 3pm.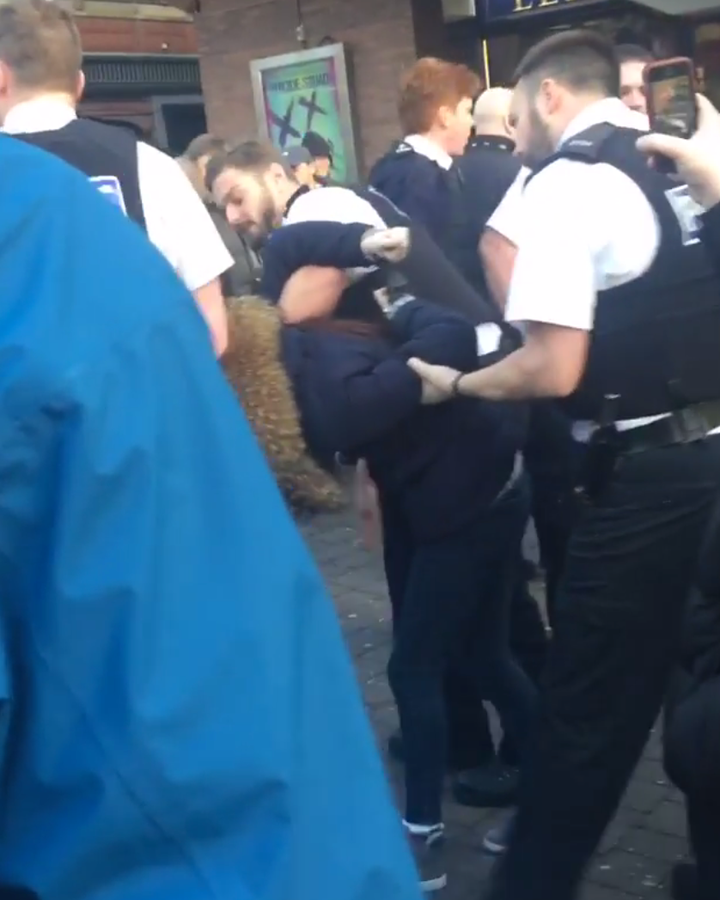 Merseyside Police were accused of being too rough by onlookers and video shared of the arrests on social media has further ignited the debate.
Melissa Inman, who made the video public, told the Liverpool Echo: "I witnessed police officers attack young kids, ragging them on the floor into the van.
"One kid's face was that red we thought he was going to pass out by how tight he was cuffed and how hard he was handled. It was disgusting!
"I am shocked at how the police handled this situation."
Antoinette Hannah also shared a video of the incident on Instagram which she labelled "absolutely disgusting".
She said six police vans and five cars attended the incident which she claimed was sparked by a teenager shouting at a security guard.
"Four men on a young girl and then getting another young lad in a head lock... absolutely dreadful," she wrote.
In a later remark Hannah added: "I was shaking with anger and I didn't even know them before had they (sic) done it to a 14-year-old lad had him on the floor."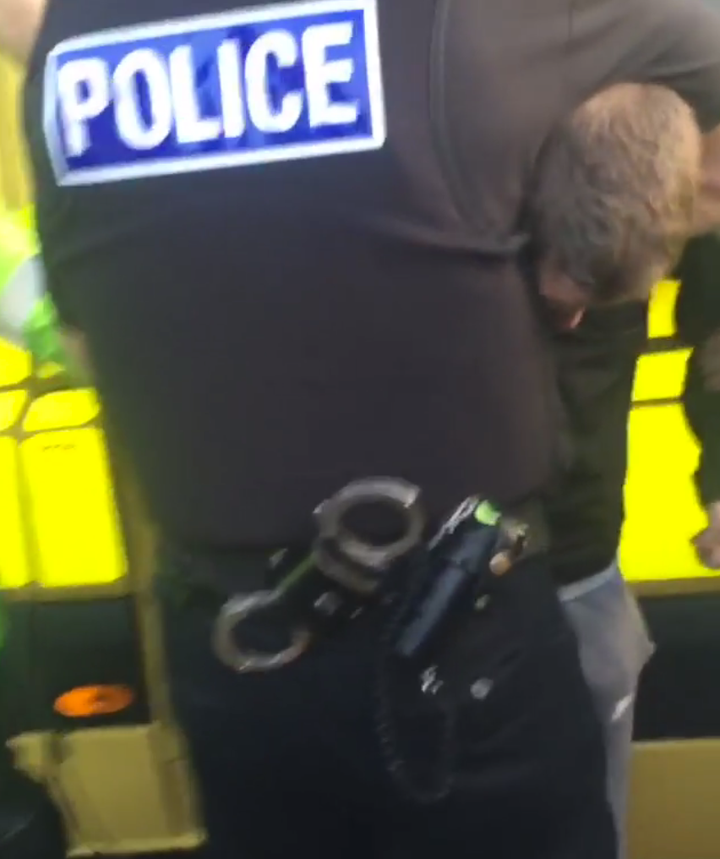 However, other Instagram users defended police saying they were just doing their job.
Police arrested two boys and a girl on suspicion of assault, drug possession and disorderly and threatening behaviour.
A spokesman told the Huffington Post UK on Tuesday that officers were called to the scene at 3.10pm and arrested a 13 year-old boy for threatening behaviour and assault, a 15 year-old girl was arrested for assaulting a police officer and possession of a controlled drug, and a 17 year-old boy was arrested for disorderly behaviour.
The oldest male has since been charged with a public order offence and has been bailed to appear in the Liverpool and Knowsley Youth Court on December 20. The other two teenagers have been bailed pending further enquiries, police said.
Merseyside Police have not responded to claims that their staff were heavy-handed in dealing with the teenagers and are yet to comment on whether they have received any complaints about the incident.
Popular in the Community