This article was originally published in 2018.
If it's only just hit you that World Book Day is erm, tomorrow, and you're yet to think of a costume for your kids, we've got you covered.
Thankfully, you're not the only one in this situation. We spoke to three parents who put together fabulous yet simple outfits for their kids, using items that could be found in their, or their sibling's, wardrobes.
Proof not all book character costumes have to be complicated.
1. Dennis From 'The Boy In A Dress' By David Walliams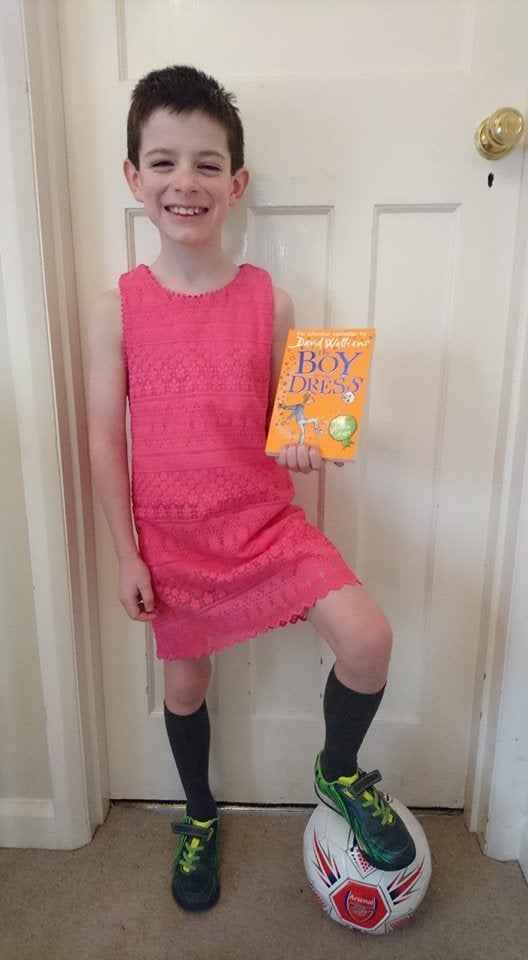 Andy Blake, 49, from Wellesbourne, Warwickshire, said his nine-year-old son Ethan loves coming up with different characters each year for World Book Day. He's previously gone as Harry Potter and The Saucepan Man but our favourite has to be Dennis from 'The Boy In A Dress'.
"The Boy in The Dress was all Ethan's idea, as were all the outfits," said Blake. "We love working together to create them and have a lot of fun. We even had to go shopping to get the dress."
If you're putting together this costume at the last minute, simply borrow the dress from a sibling or friend.
2. Katniss Evergreen From 'The Hunger Games' By Suzanne Collins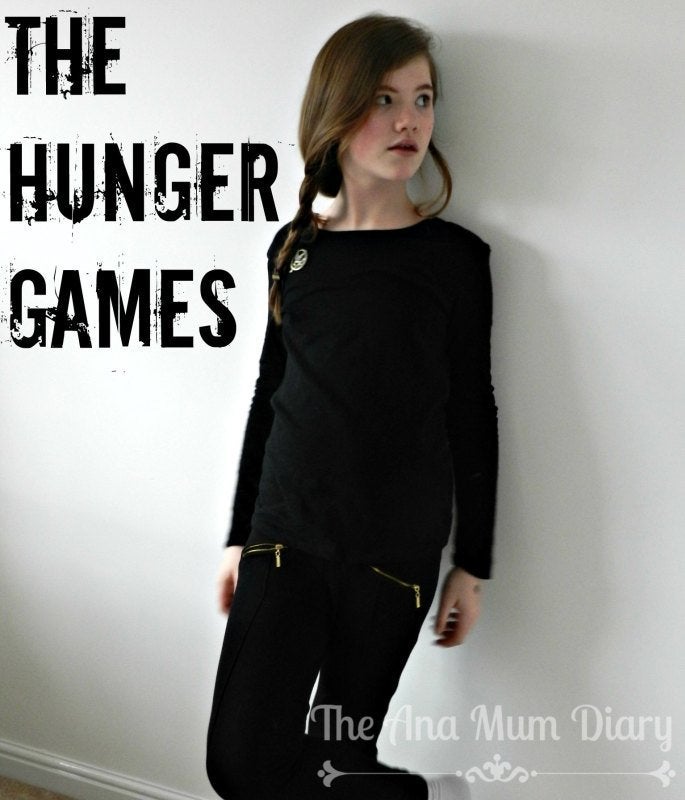 Amanda Cottingham, 46, from Nottingham, who blogs at The Ana Mum Diary, said before every World Book Day, she sits down and chats to her kids about what books they've enjoyed reading and then plans a costume.
Her eldest daughter Nia, 13, wanted to go as a strong female book character last year. "Nia loved reading 'The Hunger Games'," said Cottingham. "So we opted for Katniss, it's such a simple costume, too." All you need is black trousers and a long sleeved black top.
3. George From 'George's Marvellous Medicine' By Roald Dahl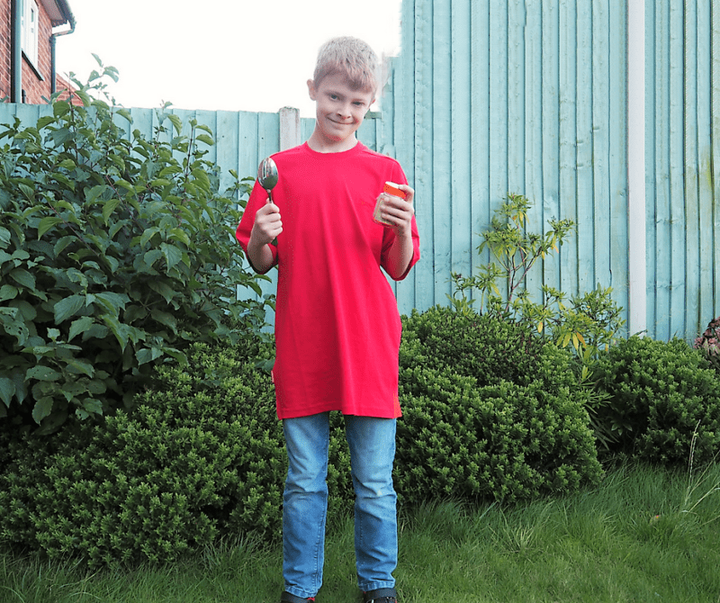 Beth Law, 32, from Shropshire, who blogs at Twinderelmo, found that Roald Dahl's 'George's Marvellous Medicine' was an easy win for her nine-year-old son Charlie.
"He was getting a bit too cool for fancy dress, but this was a simple, easy costume for a reluctant nine-year-old," she said. "My kids all have inherited my love of Roald Dahl and as a not-very-crafty parent, the costumes can be super easy."
If you want to copy the look, all you'll need is a small bottle (to look like a medicine bottle) and (if time allows) you could sticking a homemade labell on the front.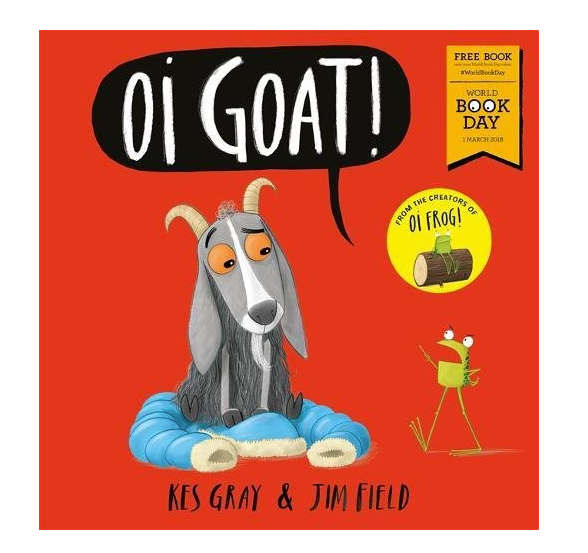 World Book Day Books 2018