Quorn has recalled a batch of gluten-free vegetarian burgers over fears they contain the one thing they really shouldn't: gluten.
The product is a possible health risk for anyone with an allergy or intolerance to gluten, hence the urgent recall.
The burgers identified as posing a risk have a best before date of 30 November 2019 and come in a pack of two. The batch code is 708049.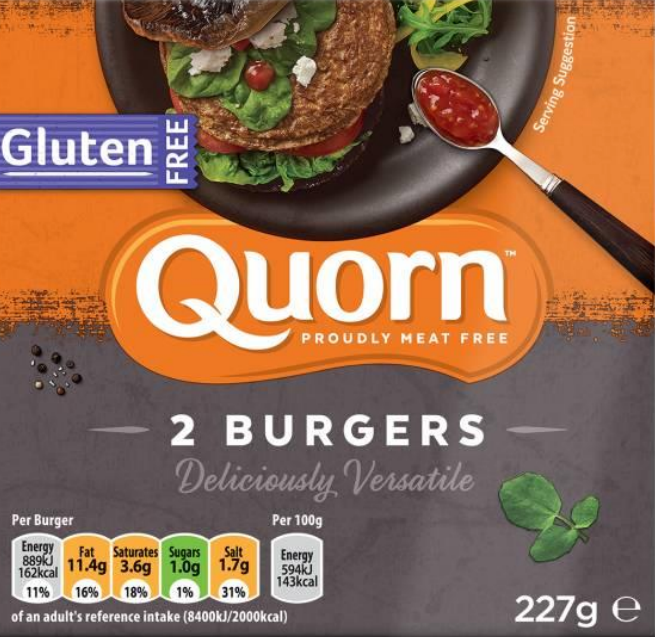 Quorn said it has contacted the relevant allergy support organisations, who will tell their members about the recall. It has also issued a point-of-sale notice to its customers.
People who have bought the burgers and have an allergy or intolerance to gluten should not eat them. Instead, return the product to the store from where it was bought for a full refund.