But here's something that may have passed you by which shows that there are still plenty of people from all walks of life who are doing their best to encourage tolerance.
Mayor of London Sadiq Khan, who is a practising Muslim, was pictured breaking his Ramadan fast alongside the Archbishop of Canterbury Justin Welby and Chief Rabbi Ephraim Mirvis.
The event, held at Lambeth Palace and hosted by Welby, brought together people of different faiths for an Iftar event.
This is when Muslims break their Ramadan fast, which takes place from dawn to dusk, for a meal.
According to Sky News, Welby told attendees: "Somehow people, who were already of evil will, and I'm not blaming the Leave campaign I want to be quite clear about that, are using this as an excuse, a mere sham for their hatred to be expressed.
"We will stand together against intolerance, discrimination and hatred.
"That is absolutely crucial for the future of this country and for rebuilding our country with a new vision on what it is to be."
Faith leaders from many of the major religions have joined in condemning intolerance in the wake of the decision to leave the EU.
Welby and Mirvis, along with the the Catholic archbishop of Westminster and senior imams have spoken out against racist and xenophobic incidents.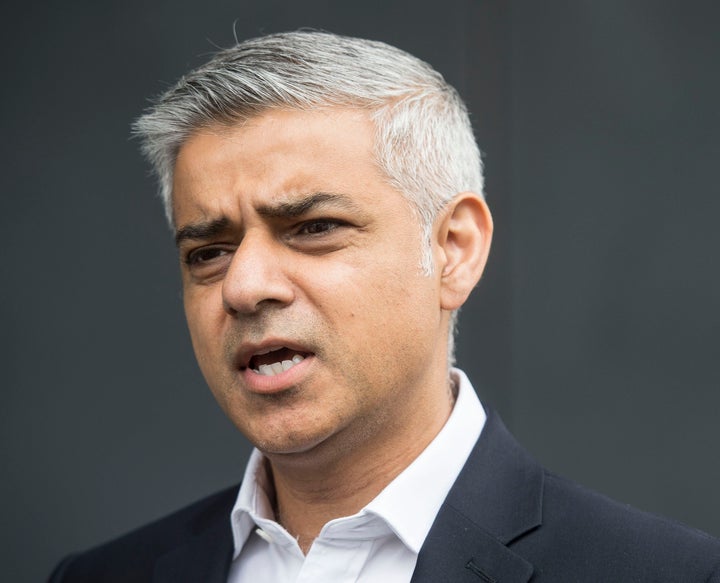 "So it's really important we stand guard against any rise in hate crimes or abuse by those who might use last week's referendum as cover to seek to divide us.
"I've asked our police to be extra vigilant for any rise in cases of hate crime, and I'm calling on all Londoners to pull together and rally behind this great city."
Related