Two men aged 20 and 18, and a 16-year-old boy, have been arrested after video emerged showing a racist attack on a Manchester tram.
Filmed with a mobile phone on Tuesday, it showed three beer-drinking young men shouting at a commuter to "Get back to Africa" after he asked them to stop loudly swearing.
One of the trio on board the 7.40am Manchester tram hollered at the man, who spoke with an American accent, "Get off the tram now, I'll waste you, I'll waste anyone."
The man replies: "How old are you? What are you, 18? 19? I've been here longer than you have."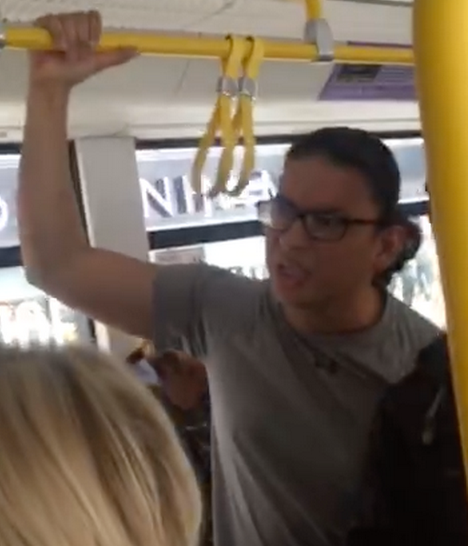 As the encounter became visibly more heated, frightened commuters were seen looking stricken as the trio advanced on the man, flicking beer at him and ordering him to get off the tram.
Police said the trio were now in custody and were being questioned over the incident.
Chief Inspector Gareth Parkin, said: "I would like to thank the public for their help and support in this investigation, which has led to the swift arrest of these three people.
"All hate incidents are treated with the upmost severity and this behaviour will not be tolerated in Greater Manchester."