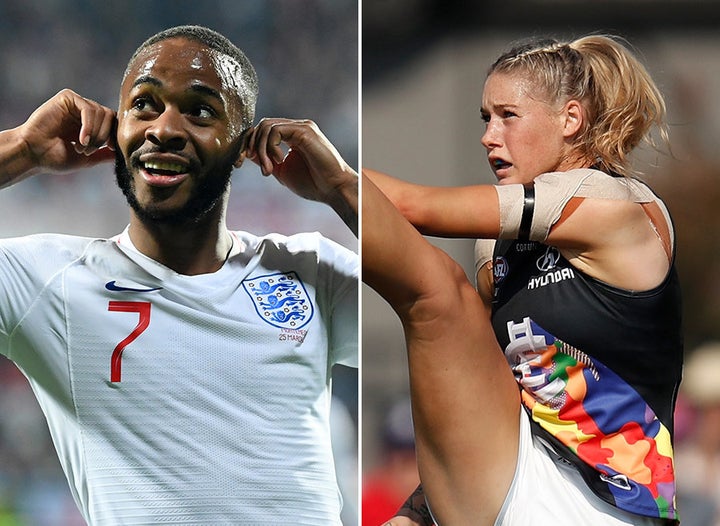 The names of Kevin Lynch, Nicky Winmar and Eoin Morgan are names that have differing levels of sporting significance.
Lynch was the journeyman referee of the English lower leagues who, in one match, had the audacity to respond to a crowd who had been abusing him by "conducting" them in their abuse. An offence for which he was then accused of inciting a riot and had to apologise for.
Morgan is the much admired Irish-born captain of the England one-day cricket team. In a recent television appearance, he spoke of the abuse he had received as a young person in his home country for playing an "English" game.
All these events happened in the 1990s but it appears that a peculiar phenomenon exists in sport in that those who pay their money to watch games have a divine right to abuse those taking part. Those who are subjected to that abuse have apparently no right of response, no matter how bad the abuse. The 1990s was a time pre-social media (oh, for that time again!) but one of the unfortunate byproducts of such platforms is that it gives keyboard warriors a way of delivering their own brand of unpleasant abuse.
Tayla Harris is a name that is not well-known here in the UK but, like Winmar before her, she plays Australian Rules football. Her recent notoriety is because of one photograph.
The photograph, taken of her while playing, is one of stunning quality. There is a pure athleticism about Harris that one would expect to be praised as an example to others of what can be achieved. Not so. Instead Harris has been subjected to nasty and unpleasant online abuse for the crime of being photographed whilst playing sport. Whilst the abuse was not from the crowd at the time, the social media response has been, frankly, discriminatory and deeply unpleasant.
The global appeal of English Premier League football means that Raheem Sterling is a much more recognisable. Fresh from a hat-trick for England last week, he put in another stellar performance on Monday night and was heavily responsible for England's crushing 5-1 victory over Montenegro. He also happens to have had an outstanding season for his club side.
Sterling has recently called out the media for their coverage of young, black players but what he did on Monday night has the potential to become an iconic moment in the fight against discrimination. When Sterling finished an England move for their fifth goal in the 80th minute, the cameras caught a glimpse of a beaming smile and a gesture to his ears to highlight his response to the abuse he been receiving. His manager, dignified as ever, called it as he saw it without recourse to rhetoric and pointed out, crucially, the importance of education in the fight against discrimination is going.
A female Australian Rules football player in full flow, and the smile and ear cupping of a young, black English footballer. Two images captured for posterity. There is a long way to go to achieve equality but by calling out those who wish to subject those in the public eye to discriminatory abuse a clear message can be sent about what is unacceptable.
There is a double-edged sword here. There is abuse and there is discriminatory abuse. Abusing people for being on a sports field as either a player or official or for playing a particular sport should no longer be accepted. However, to target people specifically because of who they are brings a whole new dimension of unpleasantness.
Sport has moved in the right direction in many respects but pockets still exist and social media is certainly not helpful in this respect. While some may seek to blame social media, the bottom line is that individuals have to take responsibility for their actions. As Gareth Southgate says, it is education that is the key. These two iconic images can help with that education.