The former Prime Minister, 51, explained how his eldest son, Ivan, was born with what the family later found out to be Ohtahara syndrome, a neurological disorder he said was "so rare that there was barely a diagnosis, let alone a cure". Ivan died in 2009, when he was six years old.
Babies with Ohtahara syndrome, a rare epilepsy syndrome, have an underlying structural brain abnormality. This may be genetic in origin (passed on through the genes), or happen because of brain damage before or around the time of birth.
"I will never forget the moment of being told that he was likely to be severely disabled," Cameron wrote in a piece for The Times. "Sitting in the doctor's room, trying to understand the immensity of what is being explained to you; all your hopes and dreams about the life your child is going to have and the realisation that it's not going to be like that."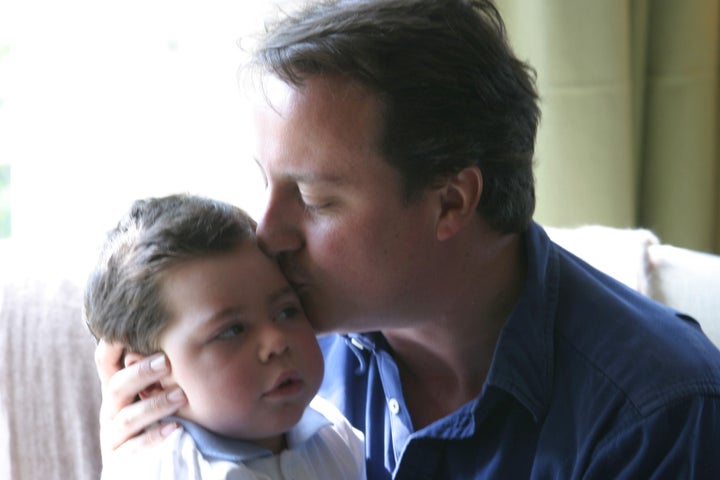 Cameron, who is also dad to Florence, seven, Arthur, 12, and Nancy, 14, with his wife Samantha, continued: "It's a shock and takes a huge amount of time to get over it — but we did. We were all devoted to Ivan and as a family we still talk about him all the time today.
"We were bowled over by the heroic attempts of doctors and nurses to treat and care for Ivan, but we were also reminded of how little we know about conditions such as epilepsy and some of its rare syndromes."
Cameron went on to say he believes we need to focus on what happens after a person gets a rare disease diagnosis, adding that currently only 5% of rare diseases have approved treatment. He called in "important" and "urgent" to continue to seize scientific developments related to rare diseases.
This isn't the first time Cameron has opened up about his son Ivan. Interviewed on the Alan Titchmarsh show just a few months after his son died, he revealed that he and Samantha had received around 11,000 letters since their loss.
"We always knew that Ivan would not live forever, and he had been incredibly ill during his short life, but we never expected him to die so young and so suddenly," he said at the time, according to The Telegraph. "We just miss him. What was very touching was the amount of people who had children like Ivan.
"That was sort of helpful in a way - we sat down and read them together. We're going through what they have gone through."
The dad spoke again at length in a candid interview in 2014, venting his frustration at those who told him "some good" could come out of the tragedy.
"Even though Ivan was very disabled and very ill, it was all just a total shock," he told the Mail on Sunday. "But the person who says to you, 'There's a silver lining to all this,' or 'Some good will come of all this,' you actually want to thump.
"It's the most annoying thing anybody can possibly say."