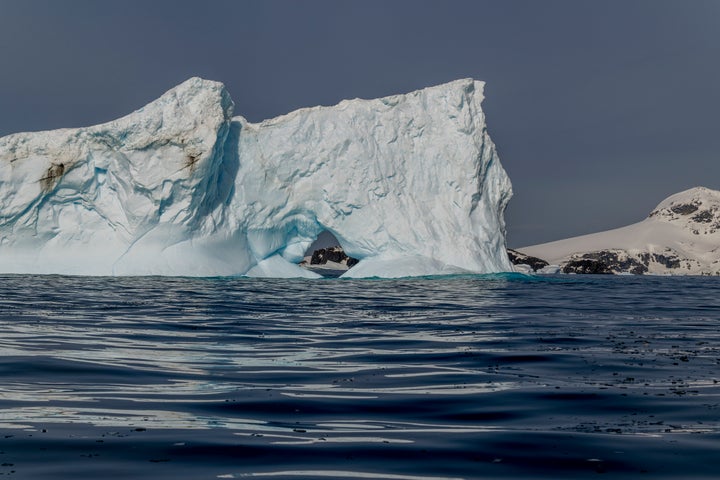 New research has just revealed that the West Antarctic ice sheet will continue melting until the end of this century, even if we do manage to cut back on carbon emissions.
This matters because this ice sheet is Antarctica's largest contributor to sea-level rise. It could even increase global levels by up to five metres – meaning whole landmasses could be lost, impacting the millions who live near the coast.
The team, led by scientist Dr Kaitlin Naughten, have spent several years looking at how forecast temperature changes in global emission scenarios might change the iconic icy landscape.
That includes scenarios where global temperatures stabilised, they increased by 1.5C, they increased by 2C, or if they crept even higher than that.
They also included one historical scenario of the 20th Century, for comparison.
By running simulations of the ocean temperature of the Amundsen sea, one of the main factors which impacts global melting, their findings were pretty bleak.
Even in the "best case" scenario, the melt rate is expected to increase to up to three times faster than it did during the 20th Century, even though it ended up flattening by the end of the century.
That means even if we managed to reach the target set by the Paris Climate Agreement and limit warming to 1.5C compared to pre-industrial levels, there would still be major trouble ahead.
Naughten wrote on X, formerly Twitter: "If we wanted to preserve it [the Antarctic] in its historical state, we would have needed action on climate change decades ago.
"We must not stop working to reduce our dependence on fossil fuels. We can still stabilise melting after 2100."
And, in a quote on the British Antarctic Survey website, the lead author said: "We must not stop working to reduce our dependence on fossil fuels.
"What we do now will help to slow the rate of sea level rise in the long term. The slower the sea level changes, the easier it will be for governments and society to adapt to, even if it can't be stopped."
So, if we continue to act now, we can help reduce further melting beyond 2100.
While we are definitely not on track to the 1.5C target yet, the action we've taken so far means we've narrowly dodged the path to 3.5C temperature increase – the tricky route we were on prior to the Paris Agreement.
According to the latest report from the International Energy Agency released at the end of September, that means we're probably going to produce 7.5 billion tons less of CO2 between 2015 and 2030, compared to pre-Paris agreement forecast, due to our use of solar panels, wind turbines and electric vehicles.