A charity has condemned the system that kept them in the dark about the fate of a refugee boy and failed to keep track of him, after they feared the worst for days.
Help Refugees raised the alarm when Kareem, an unaccompanied child originally from Afghanistan, disappeared from the Jungle camp in Calais on Wednesday.
Another refugee said they believed the 11-year-old, described as having "a cheeky smile and a little pink hoody", had managed to stow away on a lorry boarding a ferry that was heading to Kent.
The charity began contacting police and social services in Kent and, despite the fact that Kareem had been placed in foster care, searches came back blank and left its volunteers enduring "five days of anguish" not knowing what happened.
It took the intervention of Anne Longfield, the Children's Commissioner, to establish Kareem was safe shortly after the blog was published.
Josie Naughton, co-founder of the charity, branded the institutional failure to keep track of Kareem "disgusting".
Kent Police told the group they could not open a missing persons report and social services in the county also could not help, Ms Naughton said.
She told HuffPost UK his safe passage to Britain was a "miracle" given the dangers he faced.
She said Kareem was lucky as he could have become trapped in a lorry or forced to stow away outside its container.
In January, the body of a 15-year-old Afghan boy, Masud, was found in a lorry that police pulled over outside Dunkirk. He was trying to reach his sister in Britain.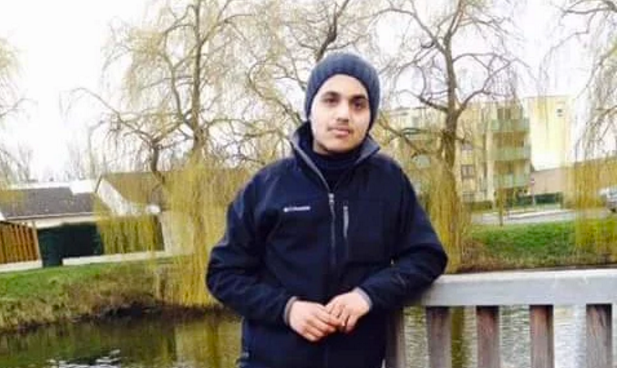 He was initially reported to be 18 but Help Refugees has established he was 17, making him, like Masud, an unaccompanied minor.
Both of them were eligible for asylum in Britain as they had close relatives living here.
Ms Naughton added unaccompanied children at the Calais camp were trying to board lorries heading to Britain "every night" but rarely succeeding. Help Refugees' survey of the Calais camp last week found there were 129 fewer than the previous, first ever census in February, which found 423 unaccompanied children there.
She added: "These children try every night they just don't succeed that often. Anything could've happened [to Kareem] and we wouldn't have known, even though we did raise the alarm."
Ms Naughton added: "I think [Kareem falling through the cracks] is disgusting. It shows the flaws in what's in place to protect these children. I think there's this stigma attached to refugees ... These are children who need our protection."
In her blog, Ms Bird said: "[Kareem] was traumatised, vulnerable and needed urgent care ... He was also just one of the hundreds of unaccompanied children in Calais that the world seems to have conveniently forgotten."
Of the number of children who disappear from the camp, she wrote: "Did they get on a bus to a French respite centre? Unlikely, no lone children were allowed to go there. Did they run away to another country? Possibly. Did they make it to the UK. No one knows.
"No one seems to care much either. Opportunistic vultures who prey on vulnerable young children are only too aware there's no real child protection in place."
Ms Longfield told HuffPost UK: "The charities working in the Calais refugee camp are providing vital protection and support to the 300 vulnerable children there who are without their families.
"I expect the authorities in England to make sure vulnerable children are found when they go missing. I expect nothing less of the French Government."
Help Refugees said it was calling on the British and French governments, other NGOs and the UN High Commissioner for Refugees to put a "proper system into place to monitor and safeguard the children with immediate effect".
Just after Kareem's safety was confirmed, Help Refugees said: "It has been five days of anguish as both French and UK authorities refused to investigate, check CCTV footage, issue a missing person's reports or confirm whether Kareem has been entered into their systems, five days during which it was impossible not to fear the worst.
"The unwillingness by the authorities to respond with urgency could have led to untold horrors. Kareem may have been trapped inside a lorry, with no access to food or water."
HuffPost UK has contacted Kent Police and Kent County Council, which runs social services in the county, for comment but had not received a response as this story went live.
Popular in the Community