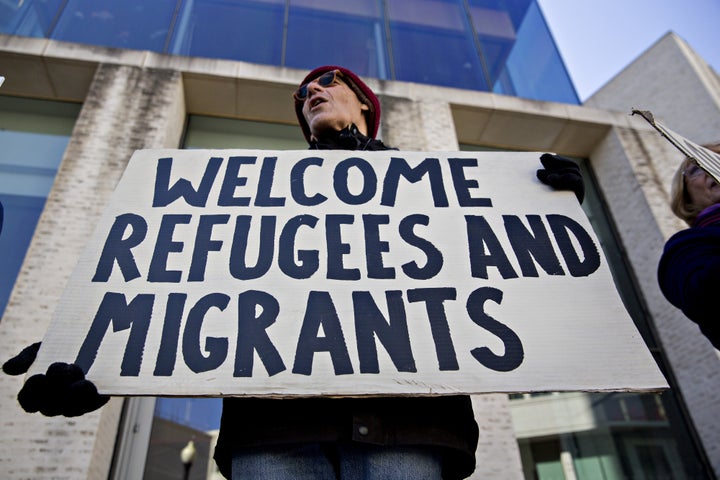 Imagine you've escaped a brutal war. You finally reach safety in the UK and learn that your parents and your brother are alive. And there is nothing you can do to bring the family together again. That is the situation for many refugees today.
Now we have a chance to help as MPs debate a bill on 16th March which will allow refugee families to be reunited and reinstate Legal Aid needed to make the application. At STAR (Student Action for Refugees) our 27,000 student activists are gearing up to make sure MPs support the bill by making a whole lot of noise in our Action Week for Refugee Family Reunion 16to 23 February.
At the moment people who have been granted refugee status can be reunited with their spouse and children under 18, so we know what a huge difference it makes. Families desperate to be together are not forced to make dangerous journeys, prey to traffickers and unseaworthy boats. They can be reunited safely and rebuild a new life together in peace.
The really strange thing is that, while a refugee parent can bring their child to the UK, a refugee child cannot bring their parents. This is leaving traumatised children to be cared for by local authorities, while their parents remain in danger elsewhere.
Once a child is 18 they cannot come to join their parents either, how many 18 year olds you know who are ready to be totally cut off from parental care? Elderly parents must also remain alone without care in their last years, as they too are not allowed to join adult children who have been forced into exile in the UK.
This has left people facing a stark choice: stay separated or take a dangerous, unpredictable journey to reunite the shattered family. Last year 3,119 people lost their lives making the treacherous journey across the Mediterranean.
As with all things asylum, there are complex forms and systems to be negotiated for those refugees who do qualify for family reunion. Sadly this means many who would qualify simply can't apply. So the bill will also reinstate the chance to get advice through Legal Aid, this used to happen but was cut.
Many of our student activists at STAR are themselves refugees and they bear witness to the disastrous personal impact of these strict family reunion rules. The separation from family and deep anxiety for those loved ones who remain in the war zone smash any hope of rebuilding a truly happy and successful life. Imagine trying to focus on learning English grammar while navigating a new country alone and knowing that your mother is living in the shadow of a torturous regime.
STAR's students are teaming up with Amnesty and Oxfam student societies for our Action Week to stage events across the country. They'll make hundreds of huge collages showing why family is important and these collages will be shaped to spell out the word Family. Plus they'll visit their MPs to bring the message to Westminster #ReuniteRefugeeFamilies.
We sincerely hope MPs of all parties will attend the debate on Friday March 16 and work together to back Angus MacNeil MP's Bill to bring #FamiliesTogether.
All it takes is enough of us to remind our lawmakers that reuniting refugee families will bring a brighter future for us all.