Renee Zellweger has revealed the real reason she may have looked different from usual in the photos over two years ago that sparked a million rumours - and it wasn't plastic surgery.
The 'Bridget Jones' actress turned heads with her seemingly altered appearance when she attended Elle Magazine's Women in Hollywood Awards in Los Angeles back in 2014 - now she says it was because she was "preoccupied" that day.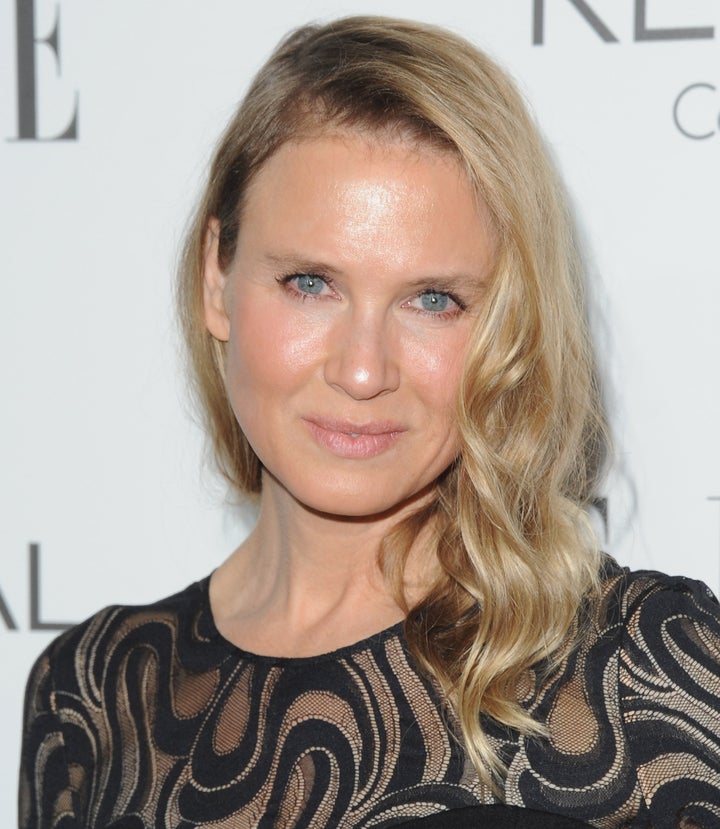 Renee, who previously denied that she'd had surgery before the event, explains now:
"I'd been staying with a friend in Los Angeles and the month before she'd been diagnosed with ALS [a neurological disease].
"The reason I went to that event was that she wanted me to go, so she could be on the red carpet with me and prove to herself she wasn't being defeated by this terrible disease.
"And that's what I was thinking about that day. I wasn't thinking about what I looked like or what people thought. I was thinking about my friend."
"I think a woman only gets more interesting as she gets older. Youth and superficial beauty have their place and that is, understandably, celebrated to a degree. But that's so fleeting and it's only for a moment in your life.
"As you mature, you're not just getting older, you're becoming more of who you are supposed to be, and becoming the best version of yourself, better and more interesting. It's a more powerful beauty and it's a more valuable beauty. Besides — I don't want to stay the same! I'm curious about what comes next!"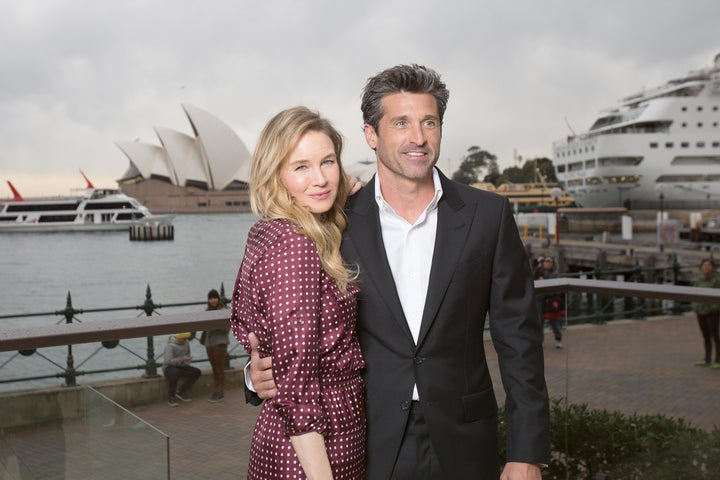 Renee reunites with Colin Firth for the third film in the 'Bridget Jones' series, based on the bestselling books by Helen Fielding. This time around finds the clumsy but charming heroine pregnant, although she's a bit confused about the father.
In Hugh Grant's absence, Mr Darcy's love rival is played by Patrick Dempsey as seductive newcomer, billionaire matchmaking guru Jack Qwant.
For Renee, Bridget is a character who, she says, gives hope to other women…
"She's understanding that she can forge a road to happiness as she defines it, instead of listening to social pressures about what you are supposed to do and supposed to establish in your life."
'Bridget Jones' Baby' is in UK cinemas from 16 September.
NOW READ: