On Sunday night, Renée received the Bafta for Best Actress for the first time, following her performance in the Judy Garland biopic, Judy.
After her acceptance speech, she was immediately followed on stage by Hugh, who couldn't resist a nod to their days appearing opposite one another in the first two Bridget Jones films.
Presenting the award for Best Film, Hugh joked, in the style of his character, Daniel Cleaver: "First of all, well done Jones. That was a very, very silly little dress, I thought."
Backstage, Renée also shared her reaction to the comment, telling reporters she thought it was "really cool".
"That's part of what I'm talking about with this [win] being really, really special," she added, in a video posted by Heatworld. "It makes you feel like you're one of the gang, and it's quite a gang to be a part of."
Renée and Hugh appeared together in the first two Bridget Jones films, for which the former was nominated for an Oscar for her performance in the title role.
However, Hugh declined to appear in the third film, Bridget Jones's Baby, which was released in 2016, and starred Patrick Dempsey and Colin Firth.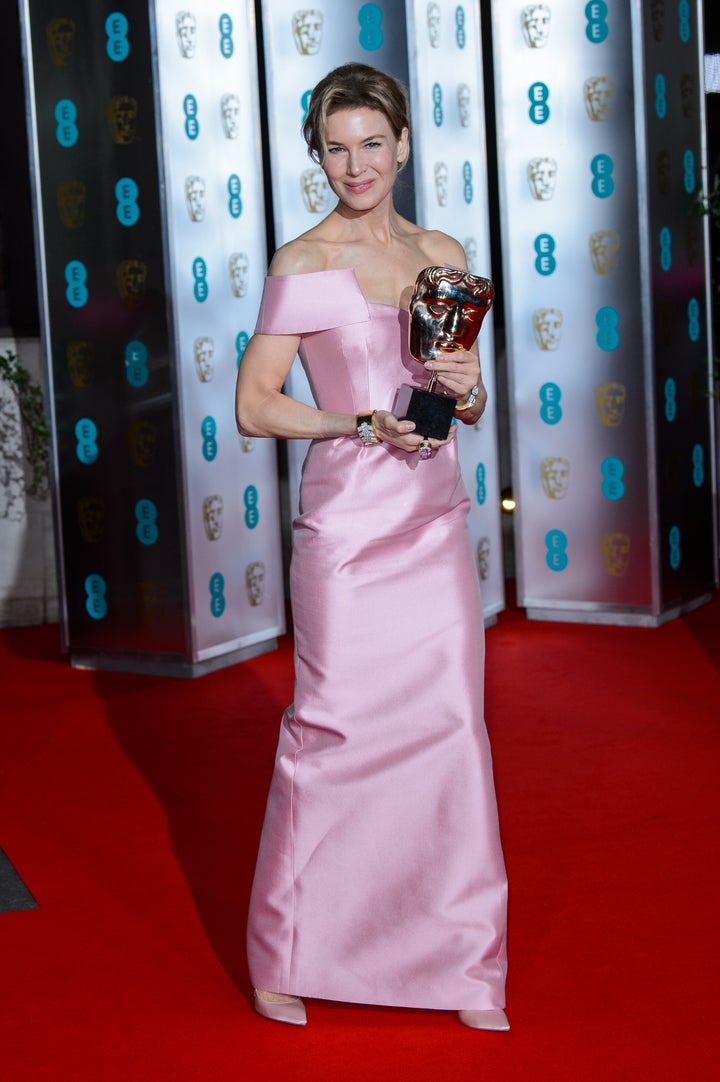 Later this week, Renée will find out if she has won her second Oscar for her performance in Judy, having already scooped the Golden Globe, Critics' Choice Award and SAG Award for the role.
Check out the full list of winners from this year's Baftas here.