A rescue dog who spent hours crying in his room has finally found happiness after being rehomed.
Juice had been living at the Montgomery County Animal Services and Adoption Centre in Maryland for 10 months when he was initially adopted.
But just days later, the pup's new owners decided to bring him back to the shelter.
The ordeal well and truly broke his heart.
"It wasn't the right match, and after a couple of days he was back in his kennel, more stressed than ever," an accompanying Facebook status said.
"Staff started to notice him crying, panting, and pacing more often."
Thankfully, the viral video brought Juice some much-needed luck.
The shelter was inundated with offers to adopt the pooch and he has now moved to a loving home.
Judging by the photo below, we think he's very happy about it.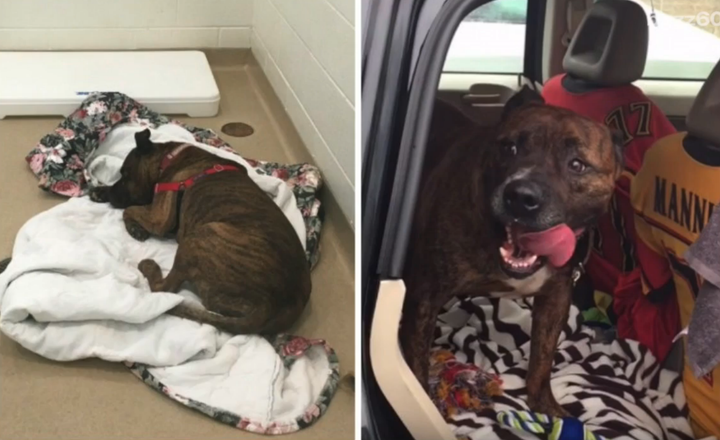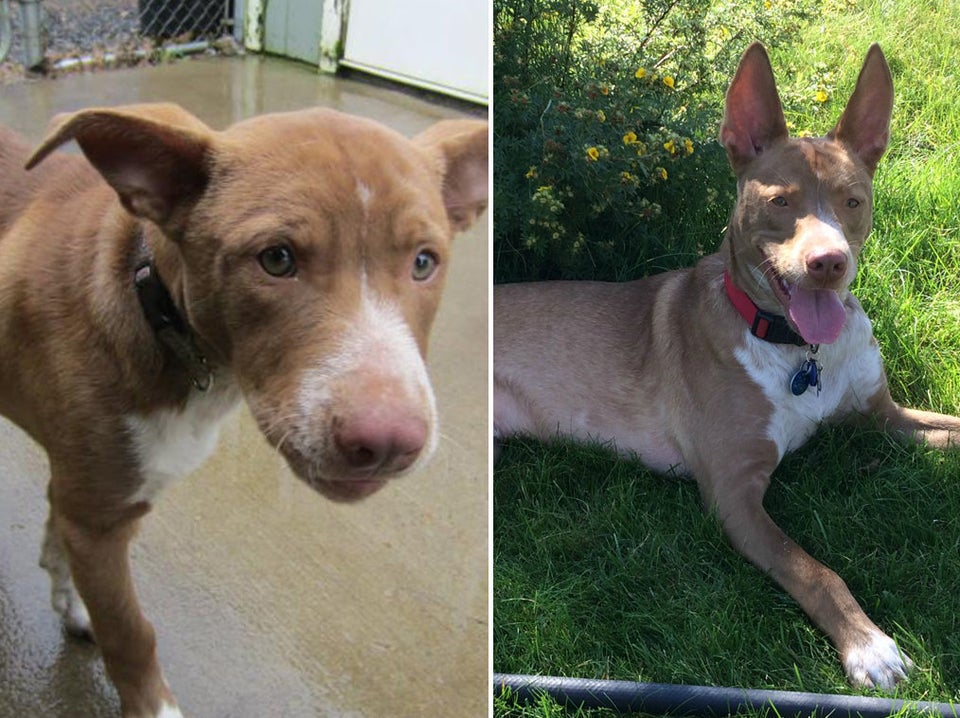 Dogs Before And After Adoption