A teenager claims her co-workers threw a party to shame her after she reported their boss for sexual harassment.
Waitress Emily Houser, who was 16 when she began working at the US restaurant chain Chili's, says she was harassed by her manager Josh Davidson for two years.
Davidson, who is eight years her senior, forced her to go on dates, showed up at her house in the middle of the night and was verbally and physically abusive at work, Houser told BuzzFeed.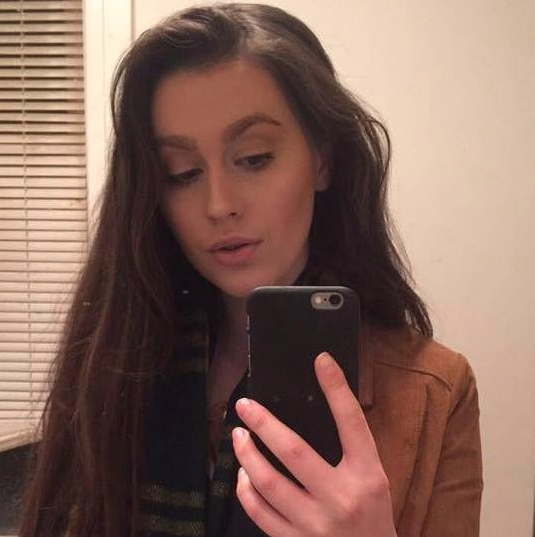 "Over a two-year period, it just kind of escalated into him providing me with gifts of significance and money and flowers and cards and things that I wasn't really accepting of, things that made me extremely uncomfortable because I was not sure what he expected of me from these gifts," she said.
But when the 18-year-old finally got up the courage to report her boss to head office and Davidson was transferred to another branch, Houser's colleagues threw a #TeamJosh party, calling the teen a "hoe".
They also bought a cake, which was iced with the phrase "Fuck Emily Houser".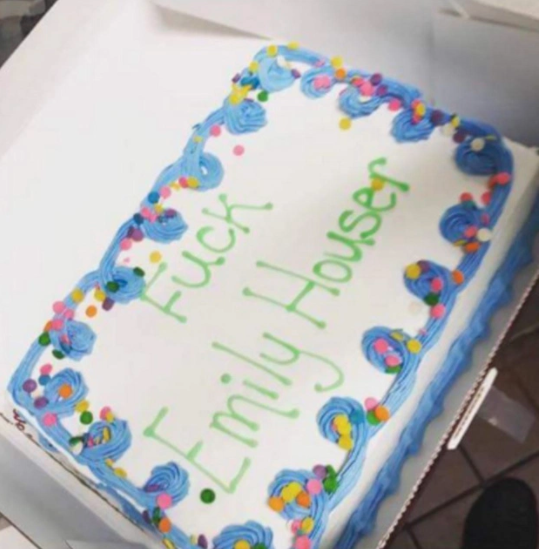 Posting photos of the party to Instagram, one of Houser's co-workers commented: "Have your cake and eat it too hoe #petty".
The teen, who lives in Pennsylvania, said: "I didn't know how to feel, except I just didn't really feel anything.
"And then I just started to cry, because I came to terms with the fact that I did call these people my friends and I did love them and care about them, and I have no idea why they were doing this to me."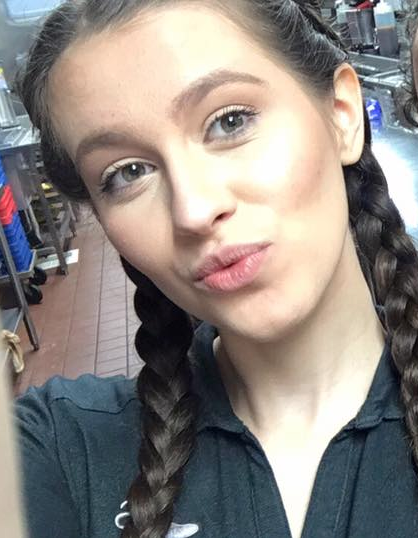 Replying to the photos in a post on Facebook, Houser wrote: "This is what you get when you report a grown man for forcing relations on you and manipulating you as a minor for over a year, and you report it, I guess.
"The world is a heinous, ugly place."
Houser's story has garnered reaction from people across the world, with many taking to social media to share their support for the teen, who has resigned from her job.
In a statement, Chili's said the employees involved in the party no longer work for the company.
The chain said: "Chili's encourages a warm and welcoming workplace to provide our guests with the service they expect.
"We do not condone and are disappointed by the actions that took place. When this issue surfaced, our franchise partner conducted a thorough investigation."
Related