Doctors who have been retired for up to six years have been temporarily re-registered to tackle coronavirus, after the government increased the cut-off by three years.
As the Covid-19 crisis ramped up in March it was announced that former medics who had left the service up to three years ago would be asked to rejoin the NHS as part of the "Your NHS Needs You" drive.
But on April 2 it was quietly announced that the temporary re-registration by the General Medical Council (GMC), who were instructed by the government, would now also be automatically given to doctors who had left the front lines as far back as 2014.
"Are they getting a bit desperate for help? Are they running out of doctors?" asked one retired medic, who left a 32-year career with the NHS six years ago and received an email informing them they had been re-registered on April 2.
They added: "A friend of mine who is a retired doctor got an email on March 30 telling her she had been re-registered, and she almost thought it was funny, that they'd got her retirement wrong.
"But then her husband, who is also a former GP, got the same email, and a couple of days later I did too.
"It was surprising at first, and then a bit worrying – although I still read the British Medical Journal and so on I'm sure I'm quite out of date with a lot of treatments. Things will have changed quite a lot in six years, and when it comes to looking after Covid-19 patients many of us probably wouldn't have a clue."
The move comes as part of an effort to extend temporary registration or re-licensing for 18,800 UK-based doctors. Doctors who have been retired for three to six years will make up 6,800 of this number, while 12,000 will be doctors with a UK address who are GMC registered but do not currently hold a licence to practise.
The former doctors have been automatically re-registered, but are able to opt out if they don't wish to return to the NHS.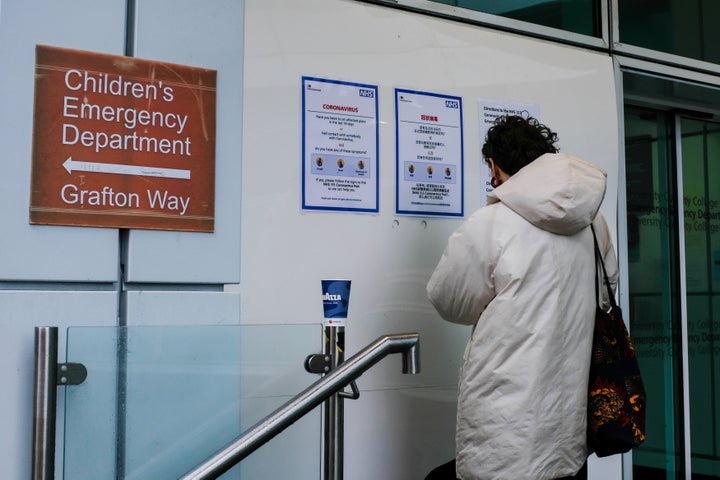 If they do decide to return to work, they will be asked to fill out a questionnaire that will help NHS bosses in England, Wales, Scotland, and Northern Ireland decide where they would be best placed to support strained services.
A spokesperson for the GMC stressed that older retirees, or those classed as vulnerable, would not be put into the front lines, and could fill backroom and administrative roles as current staff are forced to self-isolate or find themselves inundated with patients.
The British Medical Association (BMA) has welcomed the move to support current medics, but warned that "safety of staff and patients must be paramount".
Dr Chaand Nagpaul, the BMA's council chair, said: "It is vital that we have as many NHS staff as possible as we face this national emergency.
"Former doctors can provide valuable experience and knowledge across a range of essential frontline and non-patient facing roles, such as medical advisors for NHS 111. But many retired doctors will be of an age or may have medical conditions that place them at higher risk so their health and wellbeing should not be put in danger as a result of them returning to work.
"The safety of staff and patients must be paramount. Doctors volunteering to return to the health service must not be asked to perform any task beyond their competency and measures need to be in place to ensure they are well protected and supported both mentally and physically during what will be an extremely testing time for everyone working in the NHS.
"Additionally, these volunteers must receive any necessary training updates and know that all regulatory and contractual arrangements will be made."
The DHSC have been contacted for comment.