Holland & Barrett is now selling reusable sanitary pads to help more women have a plastic-free period.
The health and wellness retailer revealed it has extended its zero-waste offering to include period proof underwear, moon cups and reusable pads.
One ordinary pack of sanitary pads can contain as much plastic as up to four carrier bags, and with the average women using 11,000 period products in a lifetime, it's clear this is bad news for the environment.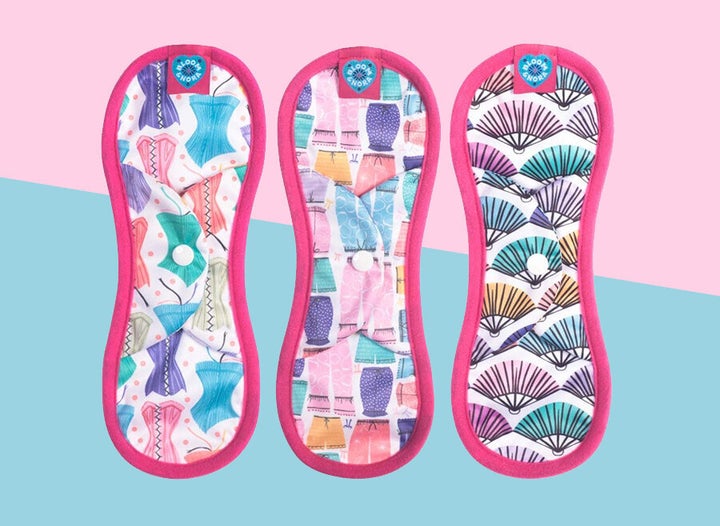 The retailer is also selling FLUX Undies – period pants designed to hold up to four regular pads- or tampons-worth of blood – for £27.99 and an OrganiCup menstrual cup for £20.99.
It's thought 4.6m disposable period products are flushed down the toilet every day in the UK alone.
For customers who are nervous about making the switch, Holland & Barrett says staff in store can provide guidance on how to use the products
The retailer has also partnered with UK charity, Bloody Good Period, whose mission is to end period poverty. It's thought one in four women in the UK are unable to afford period products.
Victoria James, category buyer for Holland & Barrett, said: "We understand that the current high-street options for eco-friendly period wear can often come with a hefty price tag and confusion around efficacy and application.
"We hope these new options will leave women feeling more confident about making a choice that is both right for them, and doesn't cost the earth."
Earlier this year, Holland & Barrett banned wet wipes from all its stores and it also launched zero-waste vegan beauty bars in July.
We all work hard to earn our money – so it shouldn't feel like hard work to spend it well. At HuffPost Finds we'll help you find the best stuff that deserves your cash, from the ultimate lipstick to a durable iron to replace the one that broke (RIP). All our choices are completely independent but we may earn a small commission if you click a link and make a purchase.