Richard Branson thinks banking should be "a force for good in the world" and that people who only want to earn money stand little chance of "making it" in business.
In an exclusive interview with The Huffington Post UK, Branson revealed three ideas he thinks will change society for good – stressing that those whose sole aim is to be wealthy or famous have their "priorities in the wrong order".
The Virgin Group founder, 65, said that every business sector is "ripe" for disturbance as he named "disruption and innovation" as the first of three ideas he feels could make a tangible difference to our lives.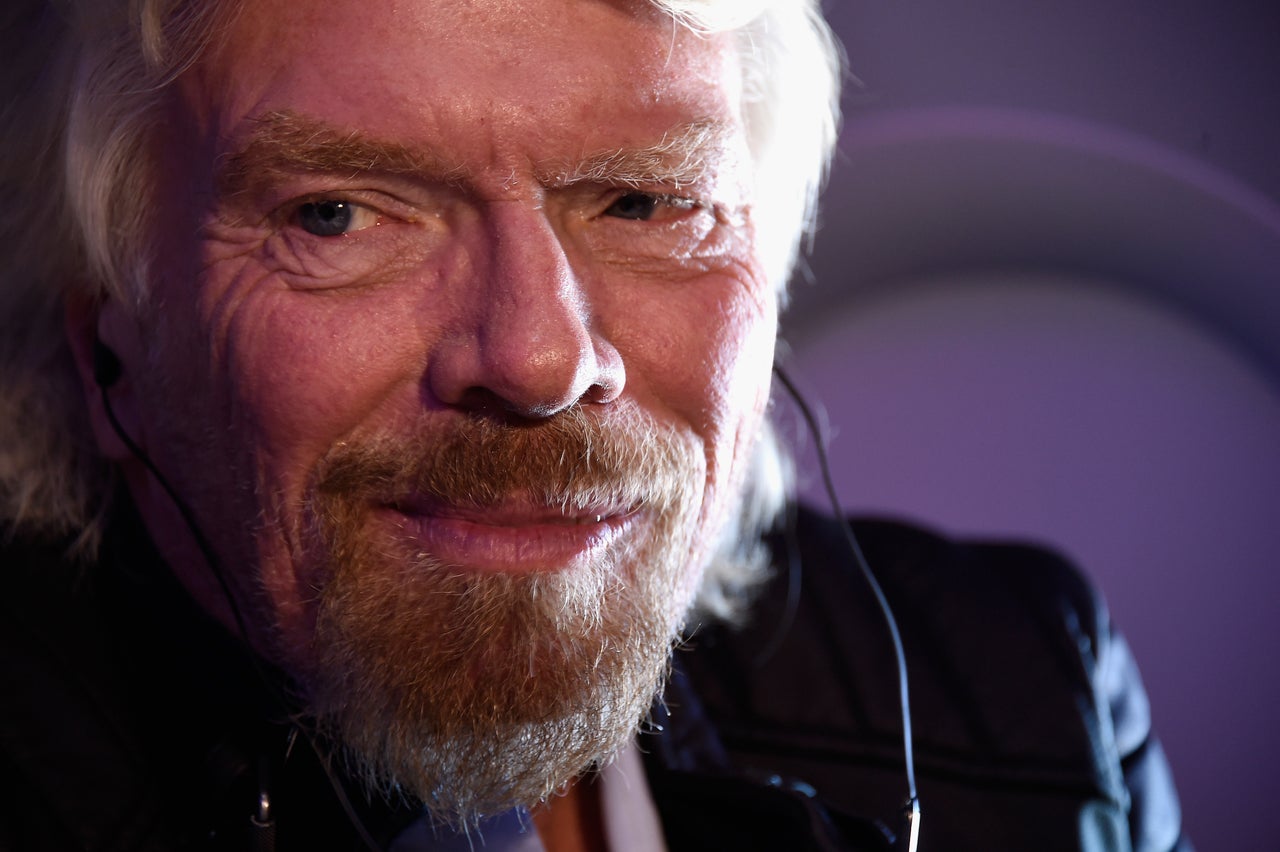 "There is no substitute for innovation, original ideas will always rise to the top and stand the test of time," he told HuffPost UK. "If you continue to accept the status quo then the world will never move forward – every sector is ripe for disruption, as long as you have an innovative idea to shake it up."
Despite the negative reputation that banks have gained since the 2008 financial crisis - a legacy which has been "exceptionally damaging, costly and long-lasting" according to the Banking Standards Board review in March - Branson argued that banks could act for the common good.
Banks could encourage customers to give money to good causes, and act as community hubs for people in the area, said Branson, who is worth an estimated $5.2 billion (£3.7 billion). His own bank is behind Virgin Money Giving, one of the many fundraising platforms online.
Three ideas Branson thinks could change the world

1. Innovation and disruption

2. Democratising space

3. "Changing business for good"
"I wholeheartedly believe that banking should be a force for good in the world," he said, suggesting that banks could use their influence to increase the amount of money people give to charity.
Branson was speaking to HuffPost UK for the re-launch of Virgin Radio, which returned to the UK airwaves last week.
The entrepreneur, who oversees some 400 companies, claims he has been challenging "the established way" of business for decades.
"We've been disrupting the established way of doing things for almost fifty years to create high standards and more sustainable businesses across the globe," he said, naming Virgin Atlantic's 'lie-flat' plane seats which shook up the air travel market in 1998 as an example.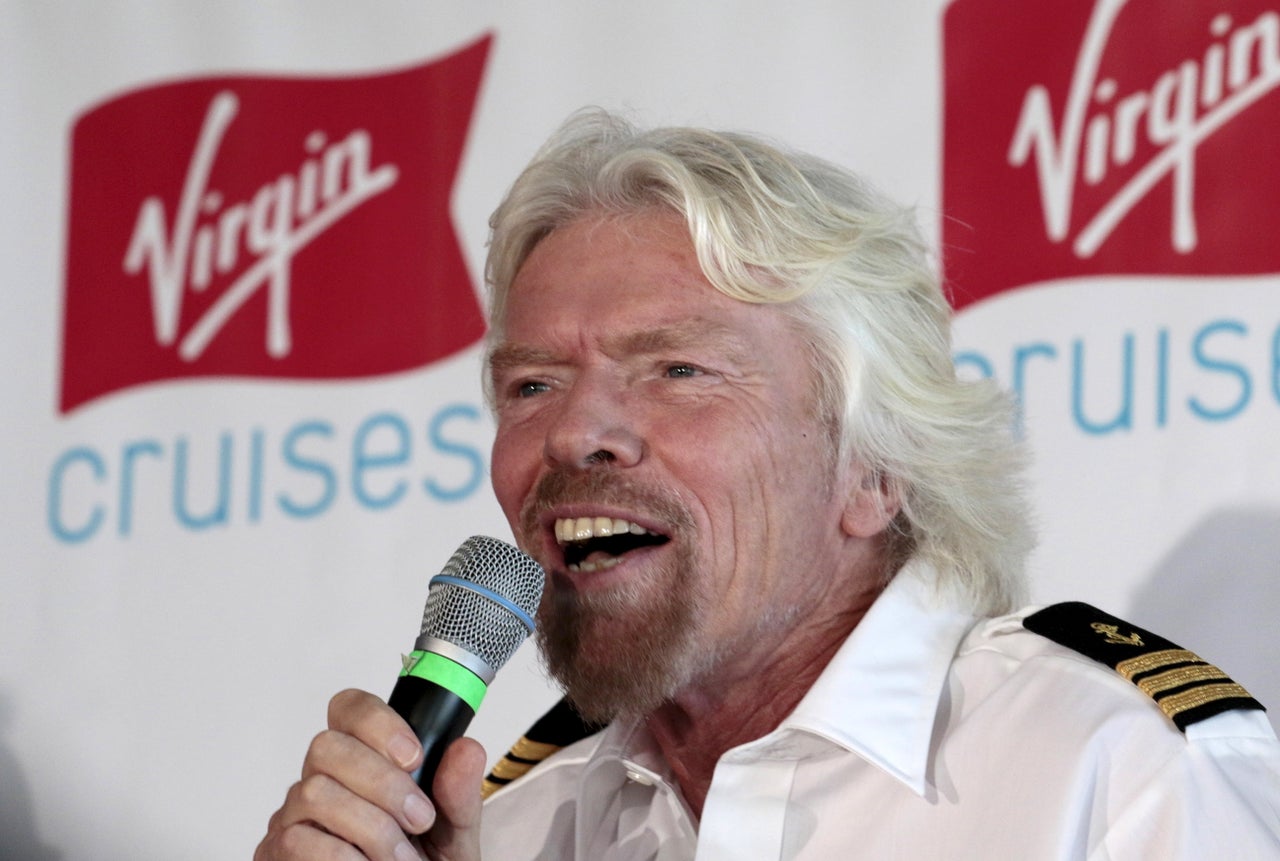 Branson chose 'democratising space' as a second idea believes can improve the world.
The business leader, who hopes to launch the UK's first commercial space flights, says he is working on plans to "make space accessible in a way that has only been dreamt of before now." After a test spacecraft exploded in 2014, killing a pilot, Branson has vowed to move forward and learn from the tragedy.
"Space tourism and innovation will play a huge part in improving life here on Earth," he said. "I am incredibly proud of the Virgin Galactic team for their passion and commitment in a pioneering endeavour."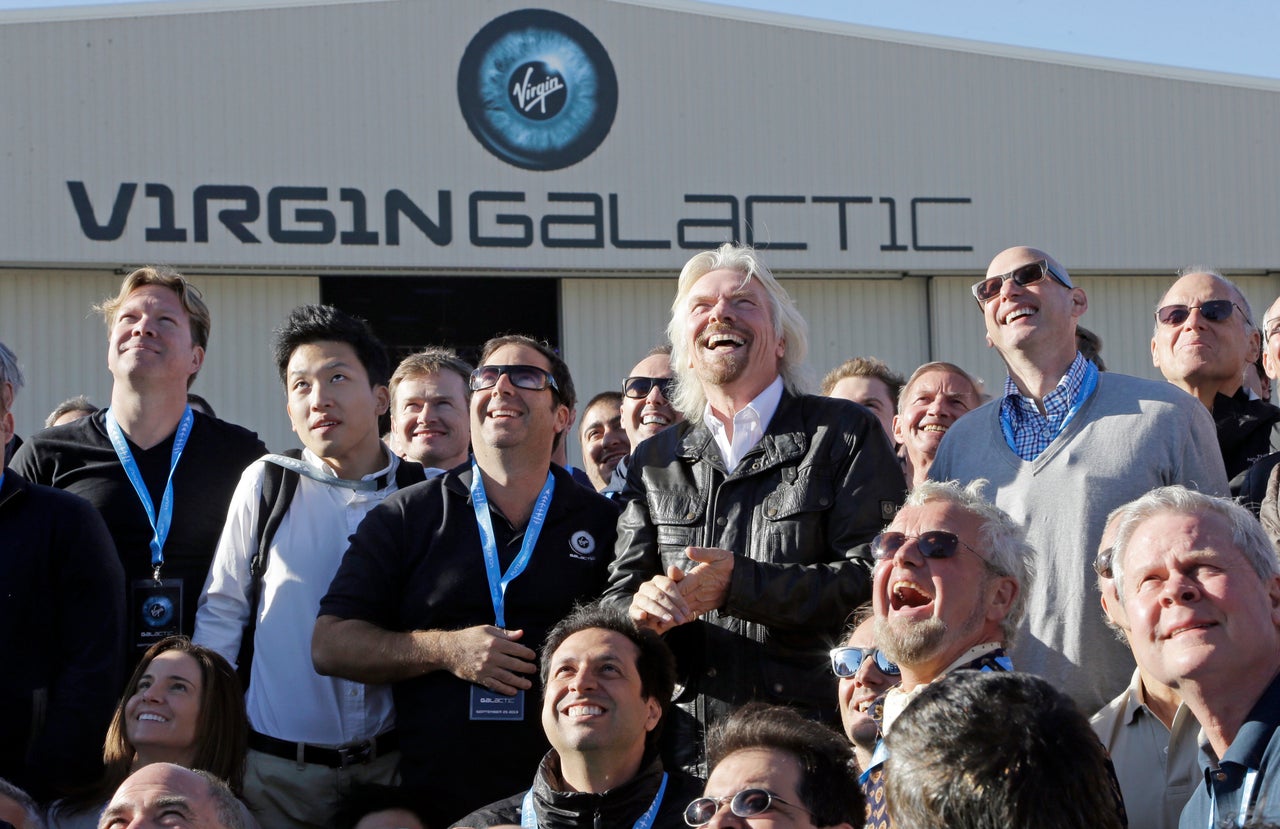 Branson unveiled Virgin Galactic's new spaceship, VSS Unity, in the Mojave desert in February.
He told HuffPost UK that 'democratising' space went far beyond space tourism: he is among those working on the plan to create a 'constellation' of over 700 satellites called OneWeb, which aims to bring internet to some of the world's most inaccessible areas.
"Our vision is to make broadband affordable, open and ubiquitous for all. It's a project with purpose with the power to change the world. By connecting remote areas, we can raise living standards and prosperity in some of the poorest regions," he said.
"Together, I believe we can make space accessible in a way that has only been dreamt of before now, and by doing so can bring positive change to life on Earth."
Branson also called on companies to put purpose before profit, naming his third idea as what he dubbed "changing business for good".
He warned that anyone driven by wanting wealth and fame has their "priorities in the wrong order", saying that businesses are worthless unless they improve lives.
"From the day I took my first steps as an entrepreneur, I've felt that the only mission worth pursuing in business is to make people's lives better," he said.
"I truly believe that if you're driven only by the pursuit of wealth and fame, you've got your priorities in the wrong order, and you don't stand much of a chance of making it in the long term. On the other hand, if you boldly put purpose over profit, the latter will follow the former."
Listeners need to retune their radio to pick up the brand new Virgin Radio – see virginradio.co.uk for info.