Their rambunctious formula has proven addictive to fans for almost two decades, after Richard joined Top Gear in 2002 and James a year later.
Viewers are as likely to enjoy the trio's shows for the banter between the hosts as they are to pour over the latest fast cars they test drive.
But there's a secret to that successful formula – good acting.
Speaking to HuffPost UK, Richard said: "I'm not a great actor but in a sense we've been acting for years – that's what we do. It's TV host level acting. We can sell a line.
"You're always delivering lines, you're always in mind thinking 'right, I'm here, and we've gotta get to there via this point, so we'll talk about that.' That's all we were doing."
Richard's new Amazon Prime series, The Great Escapists, takes the drama to a new level, however.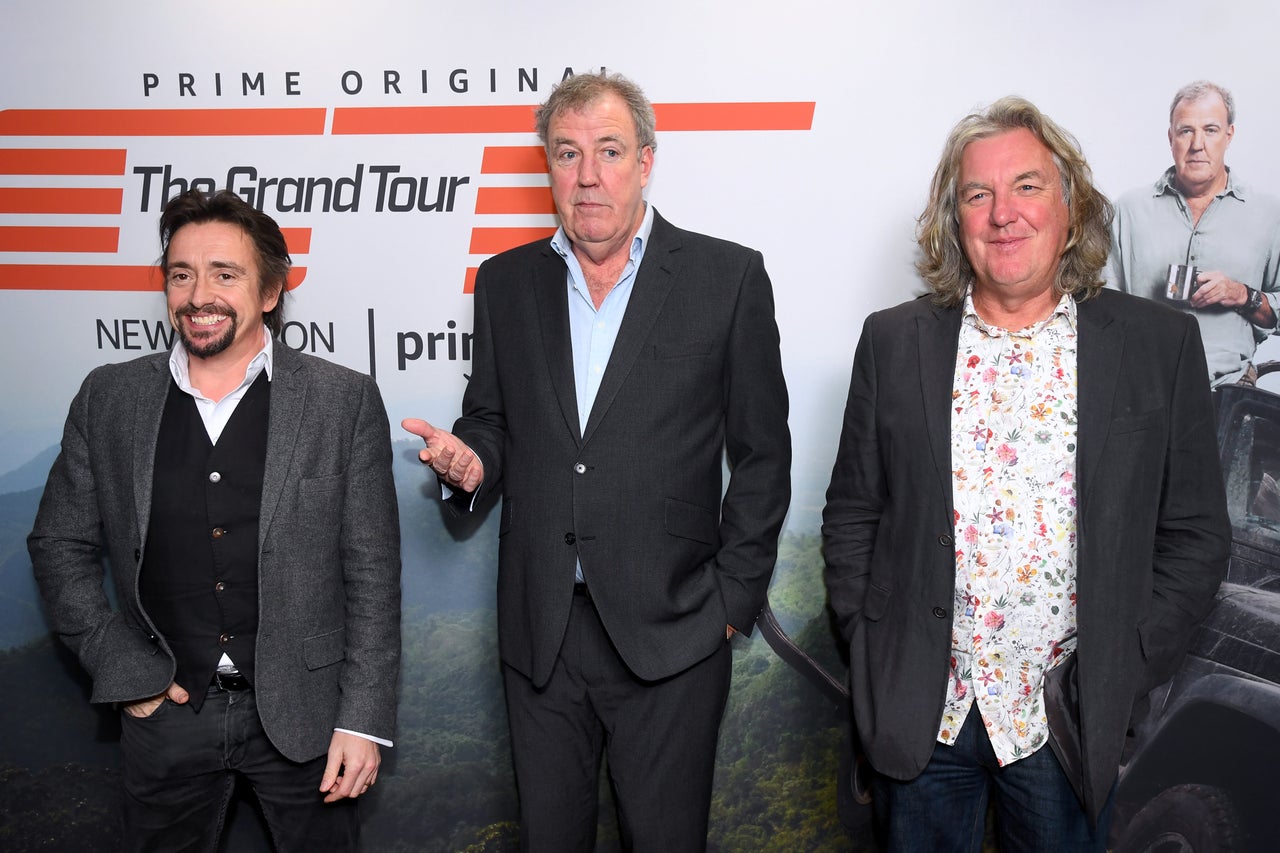 Set on a remote exotic island near the country of Panama, Richard is required to act more than ever, as the show has a proper fictional storyline with scenes shot in a police custody-style room.
We'll avoid spoilers, but essentially, Richard and his co-host Tory Belleci are trapped on an exotic island with nothing but an incredibly large budget to spend on building a five-storey wooden beach hut from which they perform various stunts, involving explosives. And – of course – there's plenty of petrol engines.
As the duo try to survive the hostile conditions on the island alone, they make light of the fact that behind the camera there's clearly a team of producers and science and engineering experts helping them pull each stunt off.
Also keeping them in good spirits throughout the adventure is 'Clarkson': a "leathery and out of shape" old football Richard finds on the beach and uses as a mascot, echoing scenes from the Tom Hanks film Cast Away.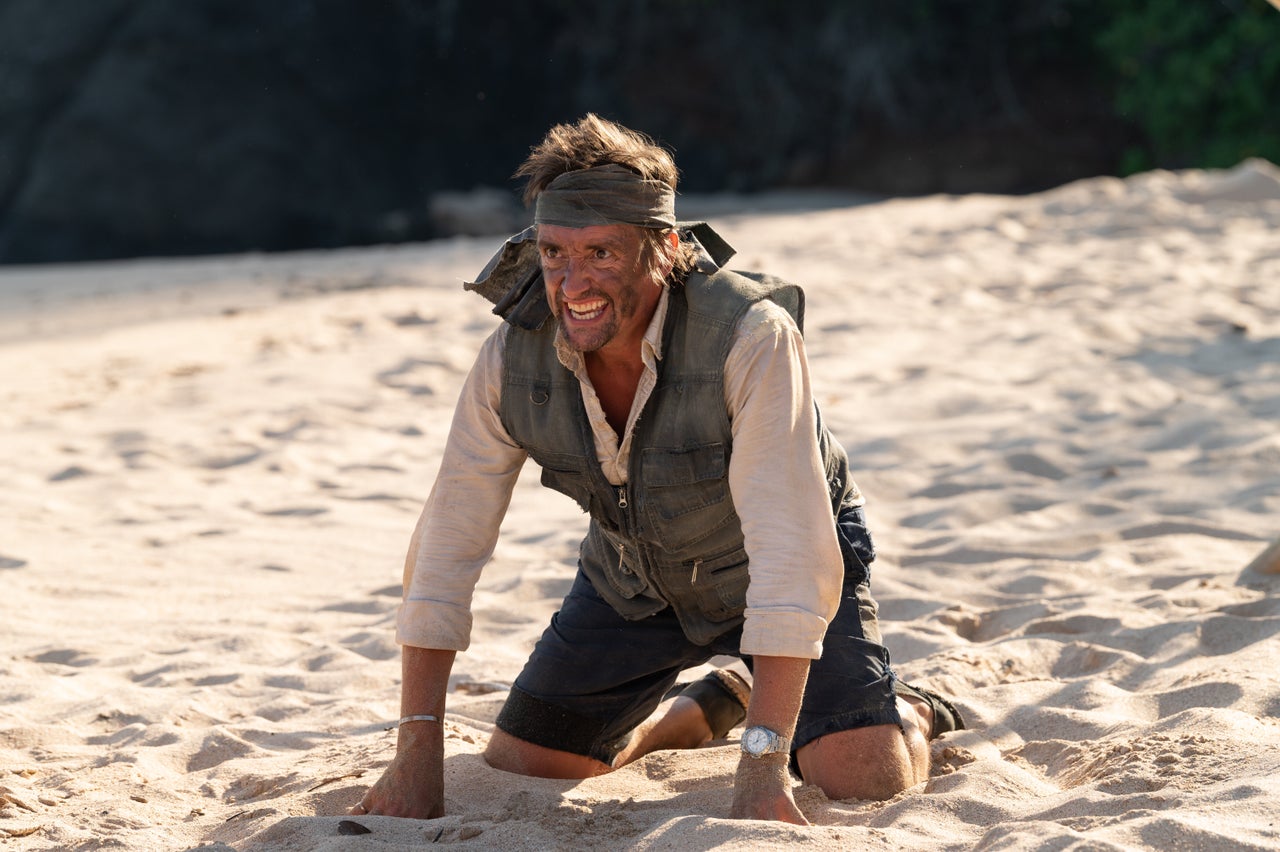 What did Jeremy think of the joke? "He found it funny, course he did," reveals Richard. "He's fine... Gets him talked about."
"The line, 'look at you, old leathery and out of shape, I should call you Clarkson.' That was spur of the moment," laughs Richard. "I think it works."
But how might actual Jeremy Clarkson fare if he ended up washed up on a desert island?
"I've travelled round the world many times with those guys, we've been in all sorts of uncomfortable situations so I know they'd cope fine, but they weren't invited this time, sadly," reveals Richard.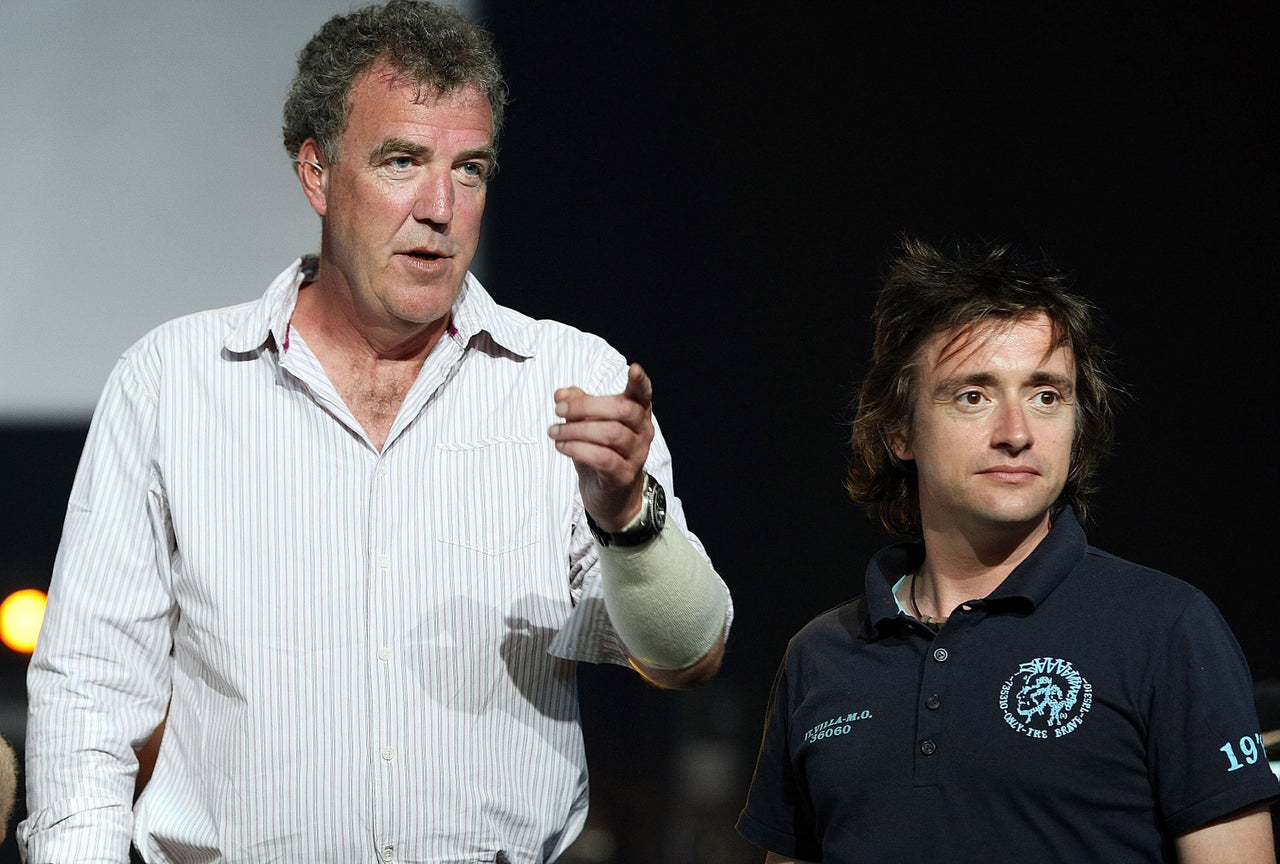 Without the help of his usual on-screen chums, Richard and his production company W. Chump and Sons were left to figure out how to pull off this ambitious concept in such an unusual location.
I can't help but wonder what the insurance premiums are on shows like these. What must it cost to put a show on like this from a white sand beach near Central and South America?
"Oh God, honestly I wouldn't know," confesses Richard. "There's people who deal with that, it'll be a tonne of money. But if you think there's 70 odd people out there, it's in a relatively hostile environment. Insurance is a big part of it."
That said, Richard – who has had two serious brushes with death during his TV career – "loves" the process of getting himself insured for these sorts of adventures.
"Yeah, they're great. I love it," he says of insurance meetings."'Have you had any accidents?', 'Yes!'"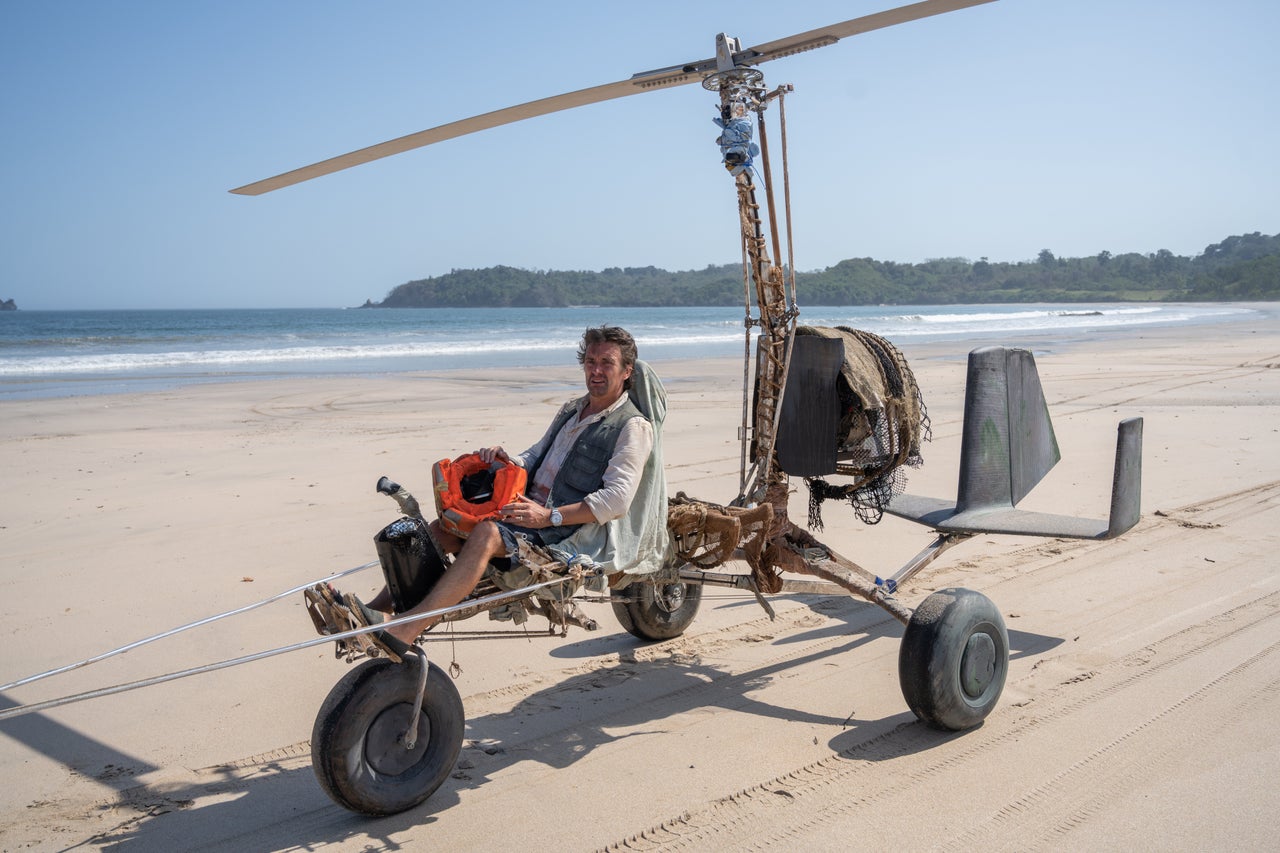 Luckily, no major mishaps took place during the shoot, despite all the explosive stunts you see being 100% real.
While you might assume some had been done with the use of a green screen, Richard jokes: "There's no good Tory and me standing there on a beach saying, 'oh well, we are stranded!' and somebody goes past on a wind surfer."
So, did he come back with any new useful skills from the seven-week shoot?
"Don't go to it thinking, wow I'm going to learn how to survive on an island," warns Richard. "I ain't Bear Grylls."
Richard Hammond stars in The Great Escapists, streaming now on Amazon Prime.