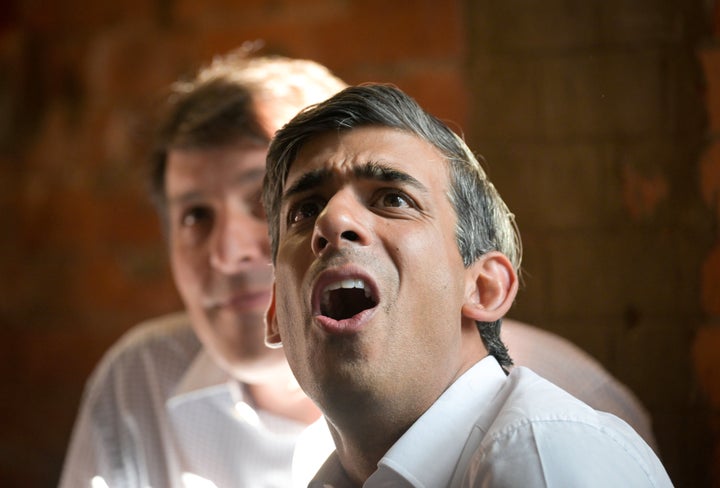 Rishi Sunak knows he is losing to Liz Truss in the race to succeed Boris Johnson in No. 10.
We know this because he has just announced a major pledge to cut taxes after weeks of criticising his leadership rivals for doing the same thing.
Barely a week ago, the former chancellor said it was "immoral" for Truss to be promising to lower the tax burden immediately if she becomes prime minister.
He said that would have to be funded by "wracking up bills on the country's credit card that we then pass on to our children and grandchildren".
Just days later - with opinion polls showing that Tory members rather liked the foreign secretary's tax-cutting agenda - Sunak said he would remove VAT from energy bills for a year.
Naturally, the former chancellor denies that this is a panicked move brought on by his desperation to get back into the leadership race.
But if it was such a great idea, why didn't Sunak announce it before he fell 24 points behind Truss?
The truth is that presenting himself as the grown up in the room who would only cut taxes when it was safe to do so has gone down like a lead balloon with the Conservative rank-and-file.
Now, as those same Tory members receive their ballot papers this morning, he plans to throw out as much red meat as possible in a last-ditch attempt to win them over.
With just over a month to go in the leadership contest, no amount of tax U-turns by Sunak are likely to change that reality.