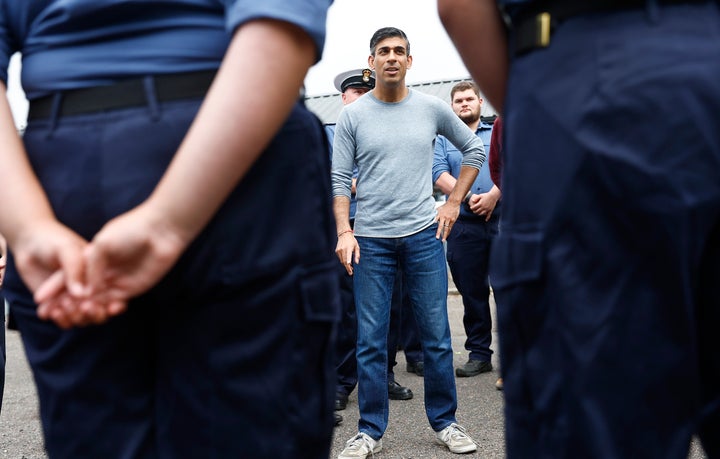 Rishi Sunak hit out at a radio presenter during a toe-curlingly awkward interview.
BBC Radio Scotland's 'Good Morning Scotland' programme were told by Number 10 that they only had five minutes to quiz the prime minister.
But when that was pointed out to the PM, he slammed presenter Martin Geissler's "strange" interview technique.
The interview took place as Sunak prepared to travel to Scotland to unveil plans for a new North Sea carbon capture scheme.
Geissler said: "Thanks very much indeed for being with us this morning. Your team trailed this overnight as your big interview, but they've also told us, rather disappointingly, we're strictly limited to five minutes with you.
"It seems a bit strange that, but let's get on with it shall we?"
The prime minister replied: "Strange way to start the interview, but I'm just heading on my way up to Scotland, that's why."
But Geissler said: "I want to explain to listeners why they perhaps think that we've cut it short when we haven't."
Later in the interview, the pair clashed again over Sunak's decision to take a private jet north of the Border to make his green energy announcement.
As the grilling wound up, Geissler said: "We have to let you go. Will you commit to coming back on and speaking to us longer in the future?"
A clearly-annoyed Sunak replied: "I think this is the second time I've been on your show in the short space of time I've been prime minister, but I'm sure I'll be there again in the future. Thanks very much."