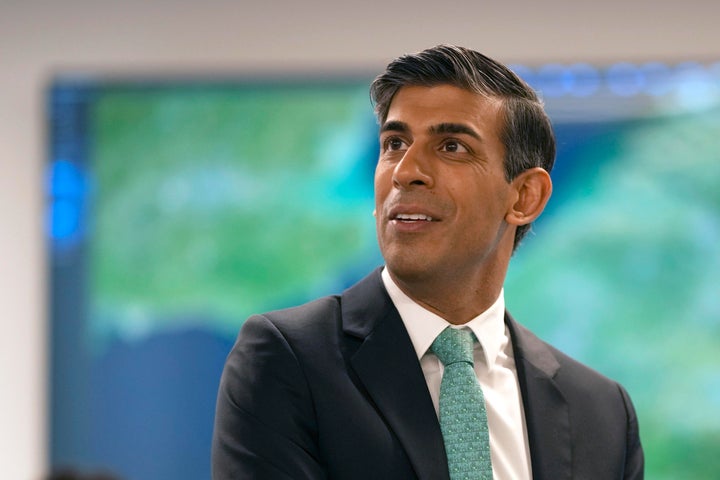 Rishi Sunak has pledged to cut NHS waiting lists and halve inflation this year.
In his first major speech of 2023, the prime minister unveiled five promises he says voters should judge him on at the next election.
He also vowed to grow the economy, bring down the national debt and stop small boats carrying asylum seekers across the Channel from France.
Sunak said the pledges would were "five foundations on which to build a better future for our children and grandchildren".
However, the PM - who has only been in the job for three months - said his government would get to grips with the problems facing country and bring "peace of mind" to voters.
He said: "First, we will halve inflation this year to ease the cost of living and give people financial security.
"Second, we will grow the economy, creating better-paid jobs and opportunity right across the country.
"Third, we will make sure our national debt is falling so that we can secure the future of public services.
"Fourth, NHS waiting lists will fall and people will get the care they need more quickly."
"Fifth, we will pass new laws to stop small boats, making sure that if you come to this country illegally, you are detained and swiftly removed.
Sunak said his pledges were "the people's priorities, they are your government's priorities and we will either have achieved them or not".
He added: "No tricks, no ambiguity - we're either delivering for you or we're not.
"We will rebuild trust in politics through action, or not at all. So, I ask you to judge us on the effort we put in and the results we achieve."
Labour leader Keir Starmer will also deliver a major speech on Thursday setting out his priorities for 2023.
Commenting on the speech trail, a Labour source said: "In their desperation to ensure Sunak's speech doesn't happen after Keir's, No 10 have revealed they have nothing to offer the country except… double maths.
"As the health service falls to pieces after 12 years of Tory rule, criminals terrorise the streets, and working people worry how their wages will last the month, the country is entitled to ask: is this it?"