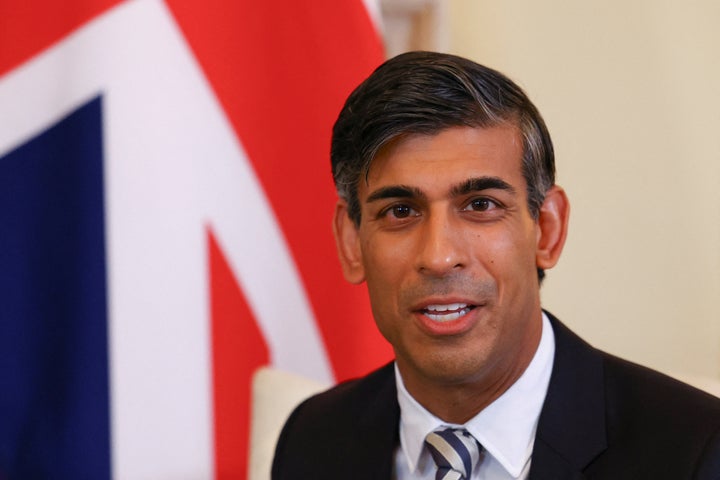 Rishi Sunak has been slammed after it was confirmed that the cap on bankers' bonuses is to be scrapped.
The Financial Conduct Authority confirmed that the measure - which has been in place since 2014 - will end on October 31.
He said it would encourage banks to "invest here and pay taxes here".
Darren Jones, shadow Treasury secretary, said: "Rishi Sunak is marking his anniversary of becoming prime minister by pushing ahead with Liz Truss' plan to axe the cap on bankers' bonuses. When Truss says jump, Sunak says how high.
"At a time when families are struggling with the cost of living and mortgages are rising, this decision tells you everything you need to know about the priorities of this out of touch Conservative government."
Unison general secretary Christina McAnea said: "Anyone who thinks that making bankers even richer will achieve anything positive for the country is utterly deluded.
"It's beyond belief that the disastrous policies of Liz Truss are being reheated. She trashed the economy and everyone else is still paying the price.
"This won't win public sympathy for a government in desperate need of it.
"Ministers should be helping the millions struggling with rising bills, growing the economy and investing in crumbling public services, not allowing their wealthy pals to feather their nests further."
Drew Henry, the SNP's economy spokesperson said: "These shameful plans lay bare the priorities of Westminster: they care more about filling the pockets of bankers than helping vulnerable households through the cost of living crisis.
"While bankers rake in astronomical sums of money, households across the UK are having to choose between heating their home or feeding their families."
The bonus cap was introduced as a way of curbing the excesses of the banking sector in the wake of the 2008 financial crash.
A Treasury spokesperson said: "Decisions on remuneration in the banking sector are for the Prudential Regulation Authority as the independent statutory regulator."