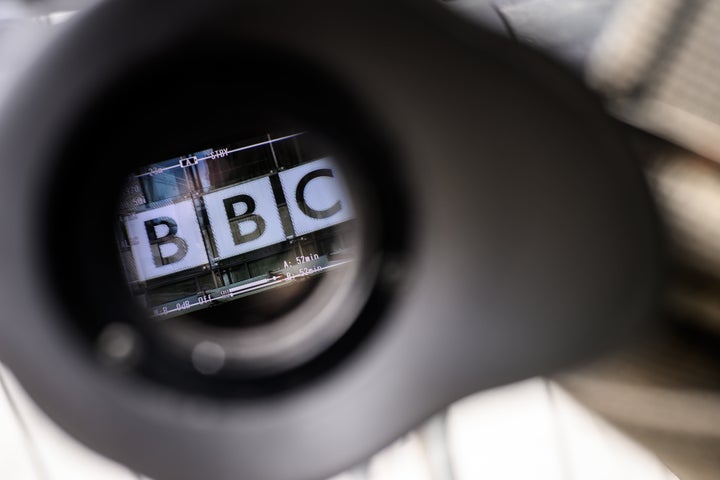 Rishi Sunak has slapped down Tory deputy chairman Lee Anderson after he claimed the BBC was a "safe haven for perverts".
The prime minister's spokesman insisted the corporation was "much-cherished" as the row continues over allegations one of its presenters paid a teenager for sexually explicit pictures.
The unnamed presenter has been suspended by the broadcaster following the allegations in The Sun.
On Tuesday the BBC said it had been asked to pause its investigation into the the allegations "while the police scope future work", it said.
Anderson has called for the BBC licence fee to be scrapped as a result of the allegations.
"The BBC have given us a whole raft of perverts including Jimmy Savile, Rolf Harris and Stuart Hall. Why is anyone shocked?" he told the Daily Express.
"It's time this taxpayer-funded safe haven for perverts was made a subscription service."
Asked if Sunak agreed with the deputy chair of his party, the prime minister's spokesperson said: "The BBC is a vital institution much cherished by the British public and continues to do vital and important work.
"It is important they establish the facts and act appropriately."
Speaking to reporters as he arrived at the Nato summit in Lithuania this morning, Sunak said he did not know who the unnamed presenter was.
"They were shocking and concerning allegations," he said. "The culture secretary spoke to the [BBC] director general on Sunday and is reassured the process they are taking is rigorous and will be swift.
"We've had those reassurances and that's the right thing to do."
The lawyer acting for the young person has said The Sun's allegations were "rubbish" and that "nothing inappropriate or unlawful has taken place between our client and the BBC personality".
But the family of the young person have said they stand by what they said happened.
The Sun reported allegations that the presenter allegedly gave the teenager £35,000, starting in 2020 when they were 17.
Though the age of sexual consent in the UK is 16, it's a crime to make or possess indecent images of anyone under 18.
According to the newspaper, the family complained to the broadcaster on May 19, but the presenter was not immediately taken off air.