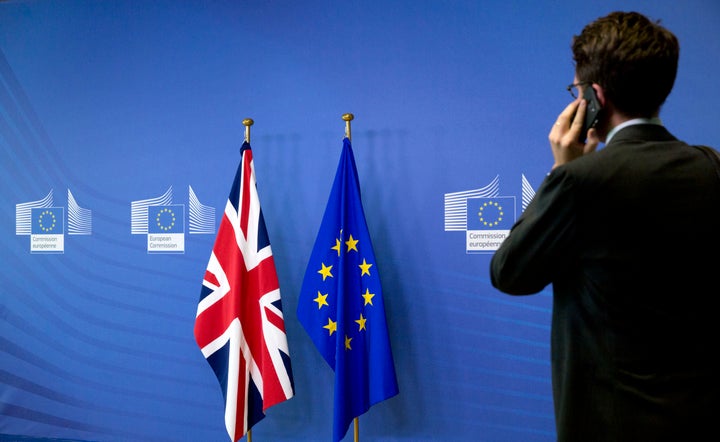 For Brits, the ability to travel freely around Europe has been a big plus of EU membership. No need for a visa, health insurance is covered and the ability to bypass the long queues at passport control with an easy e-system.
But there's another key development that has transformed our travel experience: the abolition of data roaming charges.
We don't need to venture too far into the past to remember what life was like for travellers. In fact, those visiting the US and other areas beyond the continent will be familiar with the disconnection on holiday – the lack of internet or hours wasted in cafes searching for a strong wifi signal.
The end of roaming charges was a big boost for travel planning. Visitors to the continent unfamiliar with their destination were suddenly granted access to a library of reviews, suggestions and route plans. Through online instant messaging and the EU abolishing roaming charges on calls and texts, it also became much cheaper to contact friends and family.
Brexit, however, is the equivalent of getting stuck in an underground tunnel.
By pushing through with this political project, we'd voluntarily disconnect ourselves. A little noticed development on Tuesday, spotted by the HuffPost UK, saw a government regulation laid before parliament confirming that the UK will revoke the current legislation that allows holidaymakers and business people to use their smartphones in the EU at no extra cost.
My organisation, Best for Britain, have analysed the cost of this loss. It turns out that if roaming charges return to the last price registered in July 2015, just before the EU's "Roam like at home" rules entered into force, the UK's 54.2million 4G subscribers consumers could be charged up to £173 for using 1GB (three hour-long Netflix episodes) when travelling to any of the countries of the European Economic Area. Indeed, the financial hit for heavy-use business travellers could be as much as £778 per month.
It's not just roaming charges, of course. We are leaving the Digital Single Market. You may never have heard of it, but you are likely to miss it.
As its name suggests, it is the tech equivalent of the single market, allowing free movement of e-commerce and international data within the EU. EU laws preventing retailers from 'geo-blocking' practices – where companies use tech to prevent online consumers from one European state accessing and purchasing products or services from another website based in another territory. Not being a part of it means higher prices for UK consumers.
All of this highlights the betrayal of Leave promises from 2016, and why we desperately need to stop the ideological daydream that's making us worse off. Crucially, we need to get no deal off the table as soon as possible.
If we don't, these truly will be the last days of roam.
Eloise Todd is CEO of Best for Britain, a campaign for a second referendum on a Brexit deal