Brits travelling in Europe will overnight face the return of mobile phone roaming charges in the event of a no-deal Brexit, HuffPost can reveal.
A little-noticed government regulation laid before parliament on Tuesday confirms that the UK will revoke the current legislation that allows holidaymakers and business people to use their smartphones in the EU at no extra cost.
The draft 'statutory instrument', which has been tabled as part of a raft of no-deal preparations, means that from March 29 phone users will be liable for surcharges when they travel on the continent.
In a note accompanying the secondary legislation - the Mobile Roaming (EU Exit) Regulations 2019 - government admits that consumer groups lobbied hard for a new scheme to maintain the current arrangements.
But "after careful consideration, the government decided not to adopt this proposal", it states.
The Department of Culture, Media and Sport (DCMS) justified its stance by saying that if the current system continued after Brexit, UK phone firms would face "increased costs" from EU carriers that they might then pass on to customers.
The scrapping of EU data roaming charges in the summer of 2017 was seen as a huge boon to many British travellers, saving them tens and even hundreds of pounds on a holiday.
The new draft regulation states that in the event of no exit agreement with the EU "it will not be possible to impose a limit on the wholesale charges faced by UK operators when their customers use networks owned by EU operators".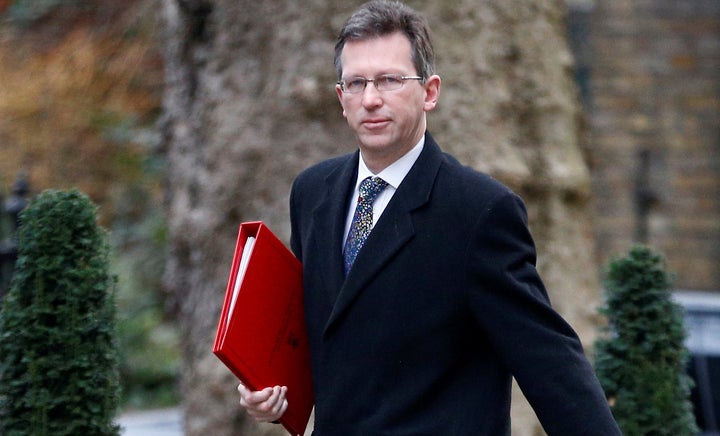 And the government made clear it had caved to pressure from British mobile phone firms to axe the current system, should the UK drop out of Europe with no deal.
"Mobile operators noted that absent a cap on the charges EU operators can apply to UK operators (as currently regulated by the EU), any increases in costs would likely be passed on to customers," its explanatory note states.
"Additionally, operators also raised concerns that a limit on the costs that could be passed onto customers would affect the sustainability of certain roaming services. This means that roaming services could be removed altogether from some customers."
Alex Neill, managing director of home services at consumer group Which?, said: "Two thirds of people think free roaming is important when travelling in Europe, so any return to sky-high charges for using mobile phones abroad would be a bitter blow for millions of consumers,"
"The government should seek to avoid these charges by securing a deal with the EU - but if that is not the outcome, companies must be absolutely clear about any extra charges their customers could be facing."
And shadow Brexit minister Jenny Chapman said: "This is a stark reminder of the Tories' chaotic handling of the Brexit negotiations.
"The Prime Minister has repeatedly refused to rule out no deal. And yet these proposals prove that it will be holidaymakers and businesses that are forced to pay the price for this government's incompetence.
"It's unacceptable that these plans have been snuck out. Ministers need to start being straight with the British public about the consequences of no deal and take it off the table once and for all."
The DCMS is hoping that some mobile phone firms will voluntarily continue to offer free data roaming.
Some restrictions will continue, which UK firms would be required to tell customers when they have reached 80% and 100% of their data allowance.
Once a customer incurs charges of £45, they will also not be able to consume any more data until they make an active choice to continue, the regulation states.
A DCMS spokesperson said: "The Statutory Instrument removes references to the EU mobile roaming framework from UK law to ensure our laws are effective and function in the event we leave the EU without a deal.
"It gives mobile operators legal clarity as to which laws they are subject to following EU withdrawal."
Some 10 companies, who are estimated to have at least 85% of UK mobile users, say they have "no plans" to change their roaming policies, but haven't ruled out the return of charges.
If Theresa May's Brexit deal is adopted, a transition period of 21 months to December 2020 would maintain surcharge-free mobile data roaming.
Last September, then Brexit secretary Dominic Raab pledged that charges would be capped in the event of no-deal, but said the best outcome was leaving with a deal.
Even under the deal, it is unclear whether charges could be avoided. The Prime Minister said last year: "The UK will not be part of the EU's Digital Single Market, which will continue to develop after our withdrawal from the EU."
Related