Talking to HuffPostUK for the launch of his film 'Inferno', Ron says he "can't wait to see the Broadway musical" of the businessman's campaign to be president and goes on:
"When he speaks, it sounds like he's a WWF wrestler plugging his next big match, it's reduced to that."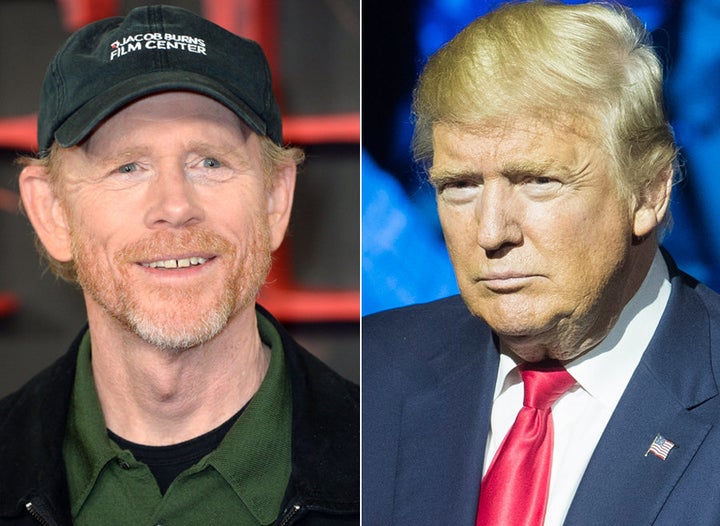 Despite the pantomime that this election race has become, Ron – an avowed Hillary Clinton voter – tells us he still has faith in the system, whatever the outcome:
"I think that our job is to participate and vote. If someone thinks they should move to Canada, those are fantastic places, but I would dig in, keep voting, trusting that the system as a whole will move in the right direction."
Ron's latest film 'Inferno' is his third adaptation of a mystery by best-selling author Dan Brown, after 'Angels and Demons' and initial phenomenon that was 'The Da Vinci Code'. Today, Ron credits the creators of TV series '24' for bringing him the first book before it properly took off.
"They just loved 'The Da Vinci Code', it was just taking off and it was popular, readers were liking it but it was not a phenomenon. It was just a really good idea, you could tell there was something fresh about the way that story entertained people.
"Then, as we were developing the screenplay, it was becoming more and more this juggernaut."
This is also the third time Tom Hanks has played Brown's hero Robert Langdon on screen, but the fifth film uniting him with Ron Howard, following 'Splash' and 'Apollo 13'.
"Only one thing's changed over the course of five movies," Ron says now.
"After the first one 'Splash', I went into the editing room and began refining the choices, and I became aware of how creative he was in a very subtle and intelligent way.
"When I saw the nuances on screen, I thought, 'Next time I work with this guy, I'm going to draw him into my creative choices even more, because he's creative as well as talented."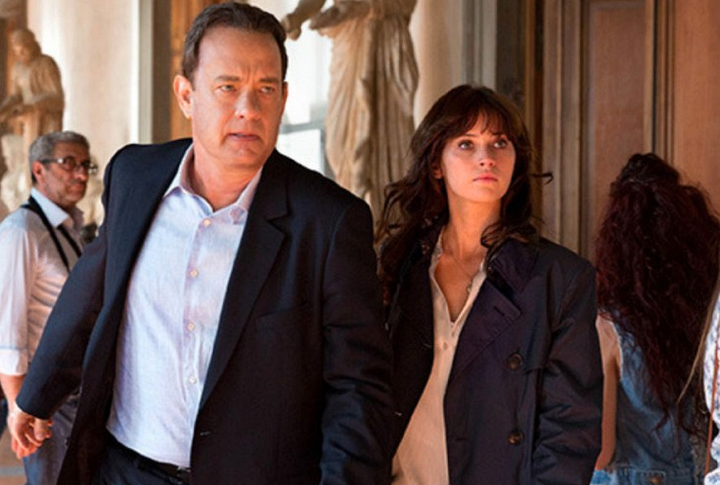 Both Oscar-winners have enjoyed careers of longevity and diversity. As Ron Howard tells us, "We both like lots of different kinds of movies and have figured out how to be involved in those kind of those projects.
"This is my hobby too. I don't need to jump out of an aeroplane or go mountain climbing. All I have to do is fall in love with a project and I'm off on a voyage.
He beams. "This is kind of a wide open period for me. My production company is active, my children are grown, there are so man platforms and great writing and acting and storytelling opportunities that exist.
Surely a director putting a film of the scale of 'Apollo 13' on screen still finds the cinema experience to be at the core of the experience? He shakes his head.
"I don't mind too much how people see the story, I work very hard to deliver the idea the story offers, no matter the tone or genre.
Every director dreams that every project is going to be seen with perfect vision and sound, but that's not how I watch everything myself."
What if he sees a small boy watching one of his huge films on an aeroplane screen?
"I might wince, but then my deeper logic will take hold and say, 'I'm just glad he's picking up on the story.'"
'Inferno' is in UK cinemas now.