Rufus is one of six stars who performed live on the ice for the first time on Sunday night, performing a Super Mario-inspired routine.
At the end of the show, the judges decided to give Rufus the first ever "golden ticket" securing him a spot in the next round of the contest without him having to go up against the public.
Clearly moved by the judges' gesture, the comic was almost moved to tears, after which he took aim at Boris Johnson and his government.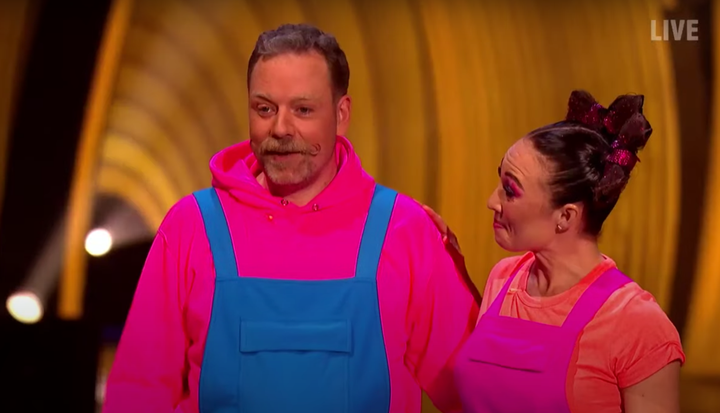 When Phillip Schofield questioned whether receiving a golden ticket on an ice rink in an elaborate costume was one of his most surreal moments of the last year, Rufus commented: "Mate, we live in a world where people we elect don't want to feed hungry children. This is the least mad thing that has happened to me in a long time."
After the show, Rufus tweeted: "To the people who want to be cross with me - you were never going to be my friend. I wish it were different, but such is the world we now live in.
"To everyone else, thanks for all your lovely messages. I will try to keep doing funny ice dances for you."
When journalist Danny Wallace responded with a supportive message, Rufus then responded: "It seems mental that the fact this government whipped its members to vote against feeding hungry children is necessarily party political.
"But, 2021 man. What a ride."
Sunday night saw rapper Lady Leshurr becoming the first celebrity to land a place in the dance-off, despite finishing in joint first place on the Dancing On Ice leaderboard.
Six more stars will perform this weekend, after which the celebrity with the lowest votes will compete against Lady Leshurr to keep their place in the competition.
Dancing On Ice continues on Sunday night at 6pm on ITV.