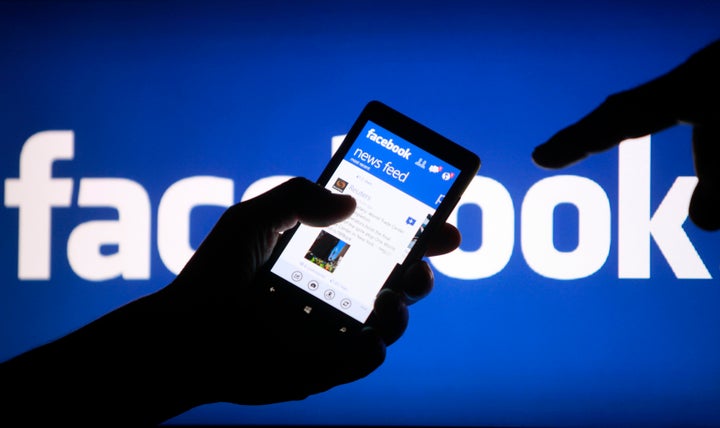 Political campaign ads published online should include an "imprint" with details of their origin and funder, the Electoral Reform Society has said.
Current rules governing internet campaigns add up to a "cheater's charter", the pressure group said. It is now calling on ministers to launch a radical overhaul of regulations.
The government is proposing changes to the law which would see rules for online adverts – including on Facebook and Twitter – brought in line with those for printed election materials.
But the ERS has demanded imprints "for all paid-for, digital materials produced by parties, candidates and campaigners" as well as greater safeguards to prevent harassment and abuse in politics.
Chief executive of the Electoral Reform Society, Darren Hughes, told HuffPost UK that, while Facebook and Twitter have boosted ad controls in recent months, transparency should not be "at the whim of multinational companies" and Parliament should set a minimum standard.
The ERS says an imprint requirement for online materials should be introduced alongside a comprehensive review of electoral legislation, including reforms recommended in the Electoral Commission's Digital Campaigning report released earlier this year.
Hughes said: "While Facebook and Twitter have opened up under pressure, that still leaves the rest of the internet as a wild west. The current outdated rules are a cheater's charter that leave us vulnerable to foreign influence and unscrupulous individuals or organisations."
He added: "Just as printed election materials require an 'imprint' saying who is behind it, online ads should too. And we must improve processes to ensure victims of harassment and abuse in politics know their complaints will be dealt with swiftly, independently and effectively.
"The current legislation was designed for an analogue age: we now need to bring our campaign rules into the 21 century to deal with the many threats our democracy faces."
A government consultation on online political campaigns closed on Monday.
In the ERS' response, Dr Jess Garland, its director of policy and research, said: "When it comes the rules which govern elections, the fundamental principle must be to ensure that the public have faith in the democratic process.
"The current system of requiring imprints for printed election materials promotes transparency and gives voters confidence in who is communicating with them.
"Online, however, voters may be micro-targeted with political advertising without their knowledge of which campaign has produced the material and what alternative messages are being sent to others.
"While Facebook have taken steps towards greater transparency in recent weeks, the integrity of our elections cannot be left to the decisions of individual companies.
"A requirement for political adverts to be open to scrutiny must be enshrined in legislation urgently so that all future elections are protected."