Monarch Airlines has been forced to deny "negative speculation" that the firm is in financial trouble.
The UK budget carrier issued a rebuttal after its Twitter feed was inundated with customers asking if it was "going bust".
In a statement, the operator said it was "trading well" and expected to make £40 million before tax and other cost deductions by the end of the financial year to October, despite what it said was a "difficult period" for the travel industry following terrorist atrocities, Brexit and the plunging pound.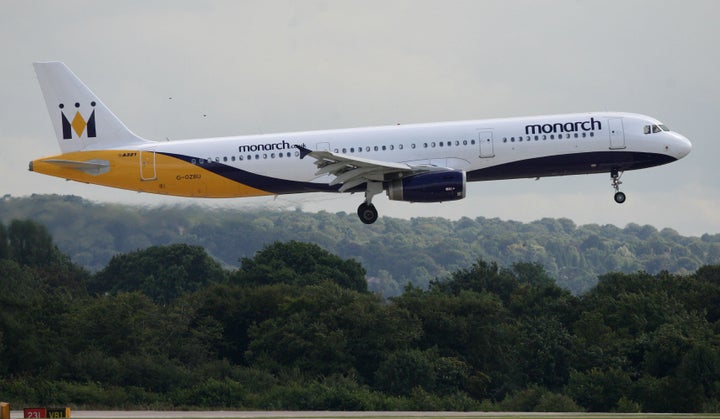 The company, which was formed and opened its first hangar at Luton airport in 1968, added it will also announce new investment imminently.
A spokesman for Monarch said: "Over the weekend, there has been negative speculation about Monarch's financial health.
"Our flights are operating as normal, carrying Monarch passengers as scheduled.
"To weather tougher market conditions and to fund its ongoing growth, Monarch expects to announce a significant investment from its stakeholders in the coming days."
On Sunday, the airline's social media was busy with worried customers asking if there was any truth to the speculation.
In a stock response, a staff member said: "We're unsure of where these rumours originated but we can confirm they are not true."
Monarch, which is headquartered at Luton airport, employs around 2,800 people, according to its website.
In 2014, it agreed a rescue deal of more than £100 million, which saw pay cuts of up to 30% for staff and hundreds of redundancies.
As part of the deal, Greybull Capital acquired 90% ownership interest in the company, with the remaining 10% passing to Monarch's defined pension scheme and ultimately the Pension Protection Fund.