"Honestly, I don't much follow the show anymore," confesses Dax Exclamation Point, queen from the eighth season of RuPaul's Drag Race. "I will check in here and there, but I'm not tuning in weekly."
What would peak her interest? "Focus more on the creative and artistic efforts of the performers featured… A little less bickering, shouting, and copyright free musical numbers, and a lot more sewing challenges please!"
Having first sashayed onto our screens in 2009, RuPaul's Drag Race brought drag into the mainstream, garnering queer culture millions of straight allies around the world in the process. Its positive impact on queer communities has been huge - but in recent years the show has also become known for feuds, between the queens themselves and opposing groups of fans.
The latest series of Drag Race to air on screens in the UK is Canada's Drag Race. From the off, judge Jeffrey Bowyer-Chapman became the target of online abuse by a small minority of Drag Race fans, resulting in the the presenter deleting his Twitter account.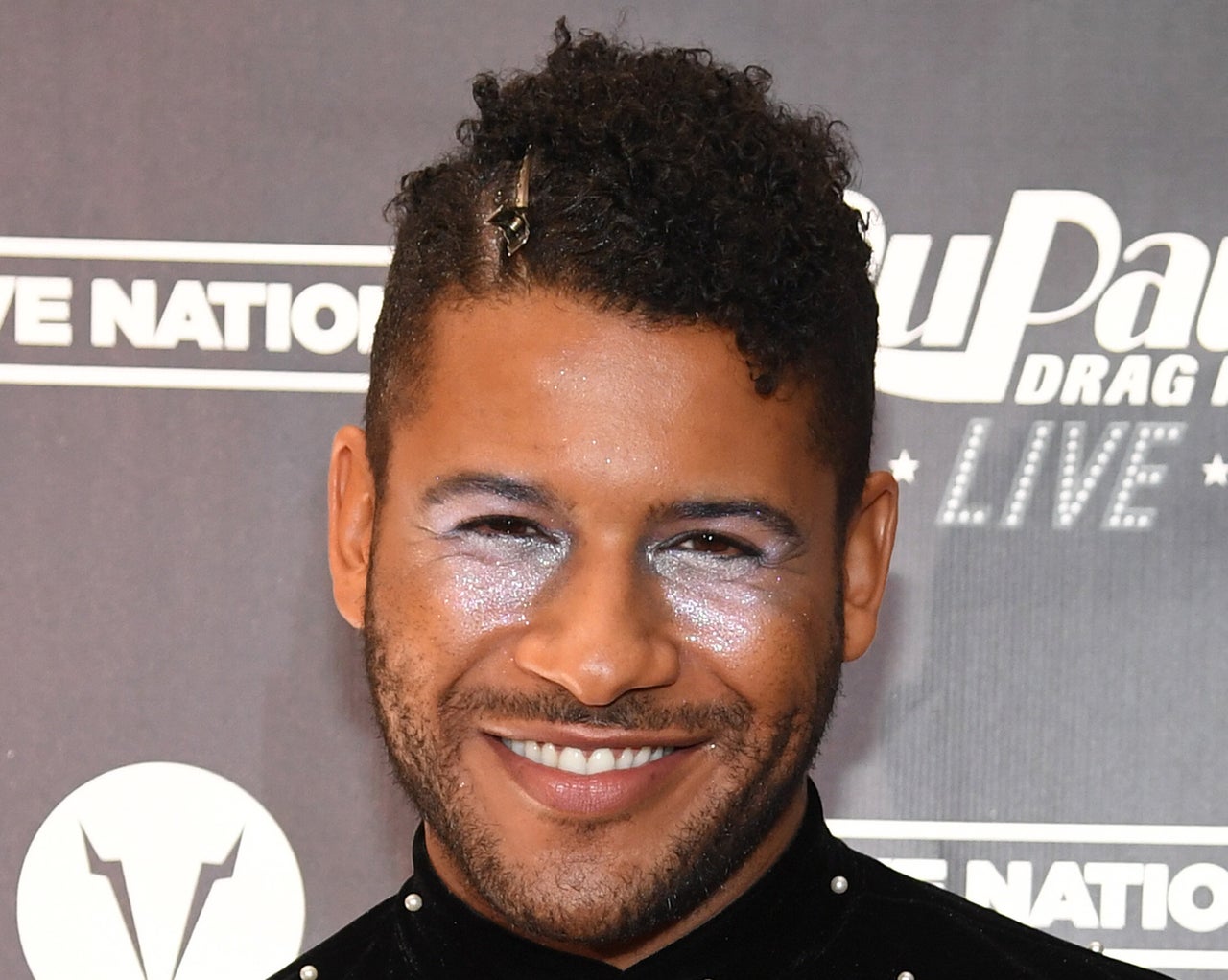 Drag Race judge Michelle Visage and RuPaul himself also deleted their social media accounts this year.
Conversations around the toxicity of social platforms peaked recently with Kim Kardashian-West and Katy Perry temporarily deactivating their social media accounts in a protest against a lack of regulation around online abuse.
Former contestant Dax ExclamationPoint says the behaviour of some judges and the way the show is edited may be fanning the feuds and fan pile-ons.
Jeffrey was accused by some fans of giving contestants bitchy looks and making catty comments. And they say the show edits emphasise the moments of tension between competing queens.
All of this may be true - but there's never an excuse to be rude online, says Crystal from the first season of Drag Race UK.
"Sometimes you'll see someone doing something you don't like, but you don't need to talk about it on the internet. It's really important to remember that everyone is just a person doing their best."
″We live in an incredibly racist society where structural racism is part of everyday life," says Crystal. "Drag Race is not exempt from that. The systems of racism that people of colour experience in the world is just played out in the Drag Race fandom in the exact same way."
Crystal says "nine times out of ten" it's queens of colour receiving abuse, who're "painted as bullies" and she references Brooke Lynne Hytes, the contestant-turned-presenter, who she says has been on the receiving end of an unfair digital pile-on.
"Jeffrey told me he'd never had so much racial abuse in his entire life and he grew up gay and black in Calgary, which is like the Texas of Canada. So I think there's a bit of a reckoning to be done," Crystal says of the fan treatment.
Social media makes it easy for abusers to attack, almost validating bad behaviour, says Crystal. "Twitter rewards people with straightforward black and white statements, so if you're going to tweet something you'd better make it absolute. You'll get more likes if you make it absolute.
"It creates a culture where people who can say the most shocking thing get the most social credit."
Following weeks of toxic and abusive messages, fans rushed to support Jeffrey, demonstrating how kind and inclusive the community can be.
According to Charlie Sayce, founder of the RDRUK Instagram page, disagreements between the queens are inevitable, so it's authentic for the show to air them when they happen, although arguments are often made more dramatic for the sake of adding drama.
"One major moment of conflict or 'bitchiness' on Drag Race UK was between Divina De Campo and The Vivienne," he recalls. "It was shown with hilarious reactions from the other queens (looking at you Baga Chipz), and was dealt with swiftly and then not really mentioned again," he says.
"However in the US editing, any small moment of conflict is shown, replayed and then those pesky producers ask the queens about it in their confessionals thus continuing and highlighting any small conflict to the max, this is just very unnecessary!"
Dax ExclamationPoint acknowledges that stirring up competitive spirit in the studio and amongst fans is inevitable in reality TV. "Reality TV shows need conflict to present a heightened sense of drama," she says.
However Crystal takes that idea one step further, believing audiences should become more savvy to the way the show is edited. "People just accept what they're being presented," she says.
"Instead of watching it critically or thinking maybe there's a story being told here, they accept things at face value."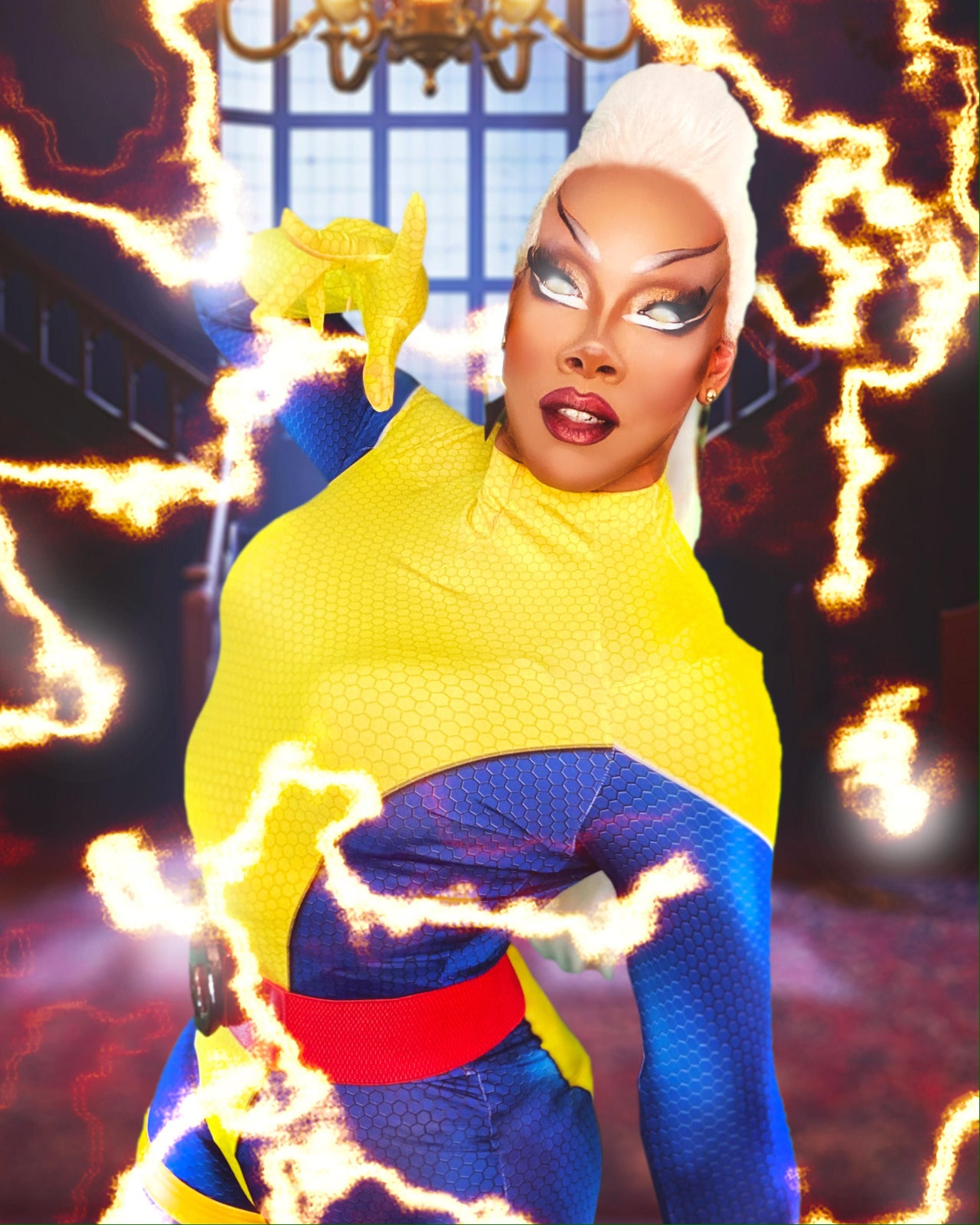 Despite her belief that reality TV needs conflict, Dax agrees with Charlie that edits can take things too far.
"The show definitely makes drag queens more competitive and judgmental of each other―especially new drag queens," explains Dax.
One option for viewers may be to find more balanced drag shows away from the world's biggest one. RuPaul's has birthed a culture of drag on mainstream TV, which includes other shows like recent Channel 4 show Drag SOS.
"They [drag queens] see the show as the standard by which all drag is judged: it's not," says Dax. "Its an option...but not the standard."
Crystal explains how Drag SOS is different: "It followed four drag queens around the country and they used the power of drag to tell queer stories and transform people and give them a spotlight moment," she says.
"It was kind of like Queer Eye but with drag - it was an example of how positive drag can be and the transformational power of it."
Crystal continues: "Not one show can be everything to the queer community, serving one purpose. There's lots of other entertainment out there that maybe does more of the other stuff."
Other programmes may be cashing in on the cache of RuPaul's Drag Race, but its popularity shows no signs of waning: it recently received its highest ratings in two years, suggesting the formula is still working - and much loved.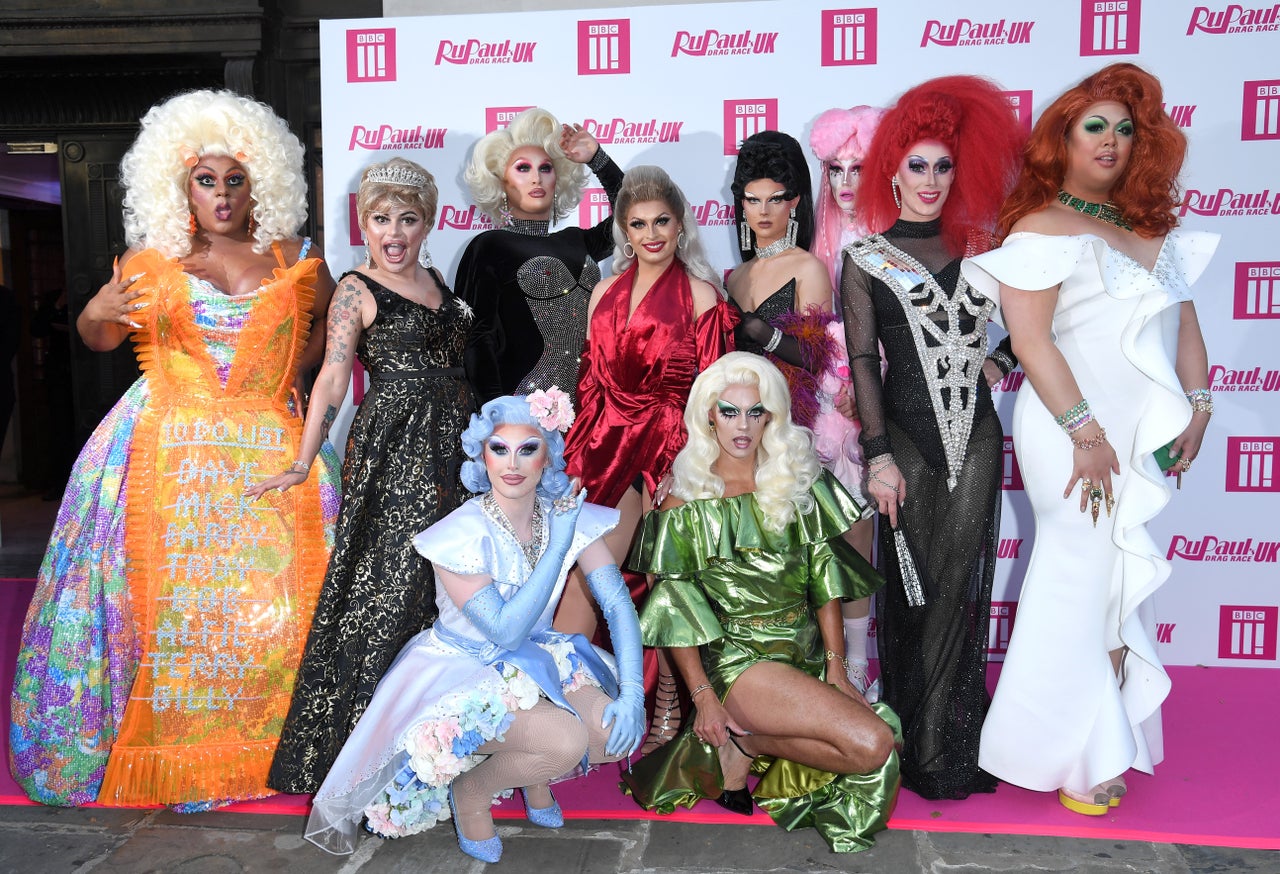 Drag Race's longevity may be part of the problem - Crystal believes some fans who've been watching for over a decade feel they have license to criticise it when they don't have all the information.
"Just because you watch ten seasons of a show doesn't mean you have any clue on how the actual production works, or what it's like to be there, the pressure the contestants are under, or the pressure the judges are under," she says.
Another cause for the abuse may be "decades of shame and trauma from growing up in a straight world," believes Crystal.
"Sometimes we end up re-enacting that or using other people's positions to put other people down to make us feel better," she says. "It's just classic bullying isn't it?"
Queens can exacerbate online abuse by liking posts which criticise other drag queens, validating online arguments, says Charlie from the fan group.
"Sometimes I think the Queens themselves have to accept some responsibility for creating a 'toxic' fandom," says Charlie. "When they like or RT a post which is unkind or detrimental they are encouraging that behaviour, perpetuating the problem and the stigma of Drag Race having toxic fans."
An anti-bullying policy is one possible solution some fans are suggesting producers adopt. ″They could always do more to have a no tolerance policy for the 'fans' who think it's acceptable to send hateful posts," suggests Charlie.
In the meantime, Charlie has taken on the responsibility of nurturing and promoting a healthy community fandom. "I hate seeing so-called 'fans' sending nasty, bitchy or even sometimes hateful messages to Queens," confesses Charlie. "I tend to unfollow or block them because we want to create a healthy community for fans."
Ultimately, the solution may be for the fandom to be able to healthily disagree, says Crystal. "I feel like I sound like that girl in Mean Girls who's like 'I wish I could just bake a cake with rainbows!' - but there's nothing wrong in asking for kindness," she believes.
"Jeffrey knows people are going to have opinions," she concludes, "but that doesn't mean that I shouldn't tell you when your opinions are out of order, and that we shouldn't just try and make everything a bit nicer."
HuffPost UK contacted RuPaul and the BBC for comment but neither were returned. RuPaul's Drag Race Holland is streaming in the UK from this September via Wow Presents Plus for £3.49 per month.