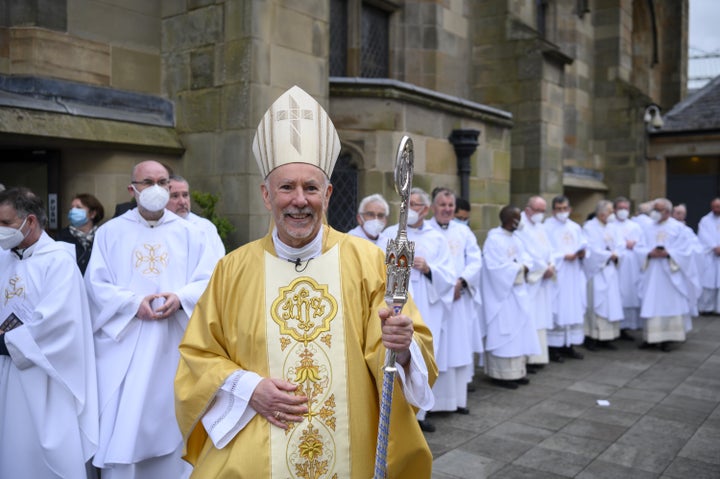 Boris Johnson's plan to deport asylum seekers to Rwanda has been savaged by one of the Roman Catholic church's most senior figures.
The Most Reverend William Nolan, the Archbishop of Glasgow, said the controversial policy was "morally wrong".
In a tweet, he added: "It is an offence against human dignity and against all the best traditions of welcome of this country."
Ministers have insisted it will deter illegal immigrants from making the dangerous journey from France to the UK on small boats.
However, it has come in for severe criticism from opposition parties, charities, campaigners and church leaders.
The move was initially billed as a plan to "offshore" some asylum seekers to Rwanda for "processing" – but it quickly became clear the agreement would see illegal immigrants flown one-way and not return to the UK.
Johnson said the agreement was "uncapped" and that Rwanda will have the "capacity to resettle tens of thousands of people in the years ahead". Officials were putting that figure at closer to thousands in the first years.
Home secretary Priti Patel said the "vast majority" of those who arrive in the UK through means deemed "illegal" – such as on unauthorised boats or stowed away in lorries – would be considered for relocation.
Britain promised Rwanda an initial £120 million as part of an "economic transformation and integration fund".
Ministers argued Rwanda is one of the safest countries in the world. But critics have aired their concerns over the African nation's "dismal" and "questionable" human rights record