However, the attention was not on his moves, but on the aftermath, when two stage invaders interrupted his critiques live on air.
Judge Carrie Ann Inaba was in the middle of offering her verdict on his performance when she suddenly stopped, and while the camera stayed on her puzzled reaction, jeers and shouts were heard from the studio audience.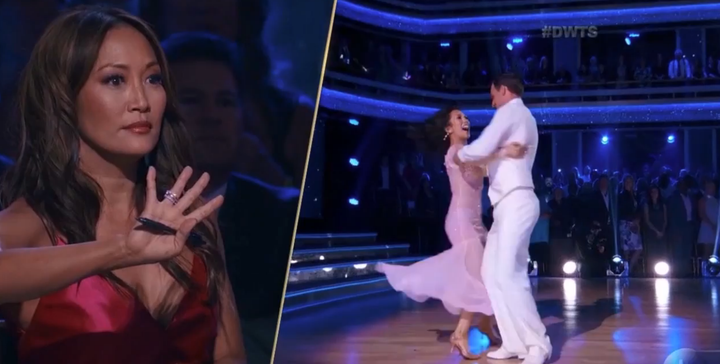 After seconds of confusion, presenter Tom Bergeron was heard telling viewers that they'd be cutting to a break.
It has since transpired, according to TMZ, that a group of protesters in the audience sporting anti-Lochte t-shirts had been booing him throughout his performance, with two of them storming the stage afterwards.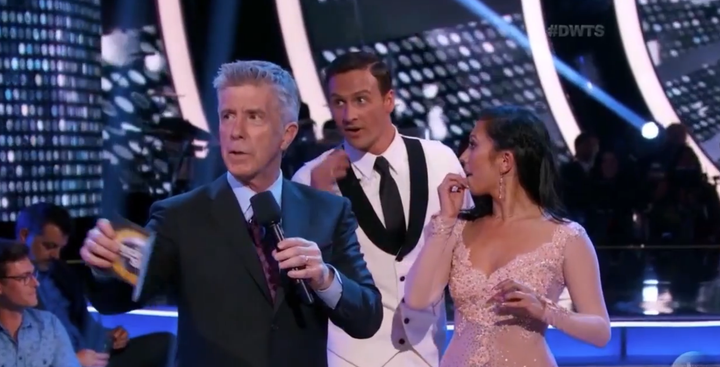 Security were quick on the scene, though, removing the men from the studio during the commercial break.
Once back on the air, the host clarified: "We had to go to break because we had a little incident and I would personally like to thank our security team for staying in shape."
When asked how he felt about the situation, Ryan said: "So many feelings are going through my head right now. [I'm feeling] a little hurt, but I came out here and wanted to do something I'm completely not comfortable with and I did."
Following the judges' points, Ryan finished in joint third from bottom on 24 points, sharing the position with fellow competitor Amber Rose.
Read more about his Olympics controversy here.
Olympic US swimmers robbery