Ryan Reynolds has opened up about his lifelong battle with mental illness and how Blake Lively helps him cope.
The 40-year-old actor said he has struggled with anxiety throughout his life, however it reached an all-time high when 'Deadpool' - a film he produced and starred in - got given the go ahead for production.
Reynolds said the expectations surrounding the film were "eating him alive", which resulted in him fussing over jokes and rewriting parts of the script until they were perfect.
He added that Blake Lively, his wife and mother of their two children, was the one who helped and supported him through it.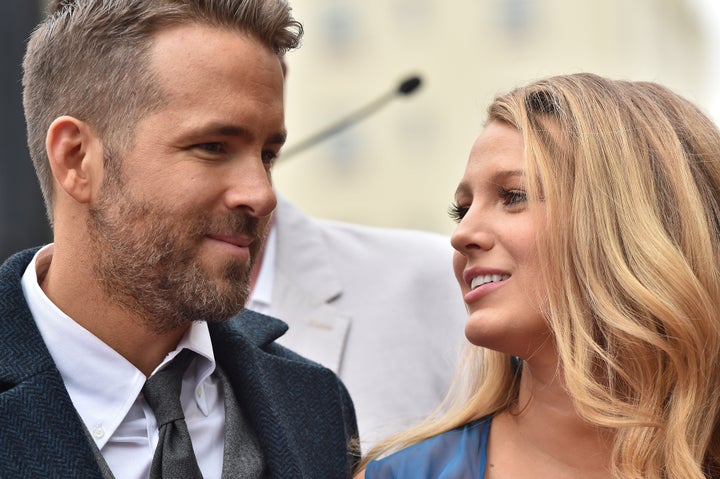 Reynolds explained that as a child, growing up in Vancouver, he suffered from anxiety - however he didn't realise it at the time.
"Our father was tough. He wasn't easy on anyone. And he wasn't easy on himself. I think the anxiety might have started there, trying to find ways to control others by trying to control myself. At the time, I never recognised that. I was just a twitchy kid," he told Variety.
As he aged, he began to realise that it wasn't just a character quirk.
His anxiety reached an all-time high when Fox gave Reynolds the green light to make the 'Deadpool' comic into a movie.
He began to worry excessively about letting his fans down.
"I never, ever slept. Or I was sleeping at a perfect right angle — just sitting straight, constantly working at the same time," he said.
During the emotional time, it was Lively who helped him through it.
"Blake helped me through that. I'm lucky to have her around just to keep me sane," he added.
After the filming for 'Deadpool' wrapped up, Reynolds was officially diagnosed with anxiety by his doctor.
"I went to go see a doctor because I felt like I was suffering from a neurological problem or something. And every doctor I saw said, 'You have anxiety'.
"I say this with the caveat that I completely recognise the ridiculously fortunate position that I am in. But the attention is hard on your nervous system—that might be why I live out in the woods."