Speaking at the Airport Operators Association, O'Leary explained he hoped to make the move to boost passenger numbers to 200 million. The Irish airline expects to carry 119m passengers this year.
The budget airline already offers seats for a little as 1p, but it makes a loss by paying £13 in air passenger duty (APD) for every seat sold in Britain.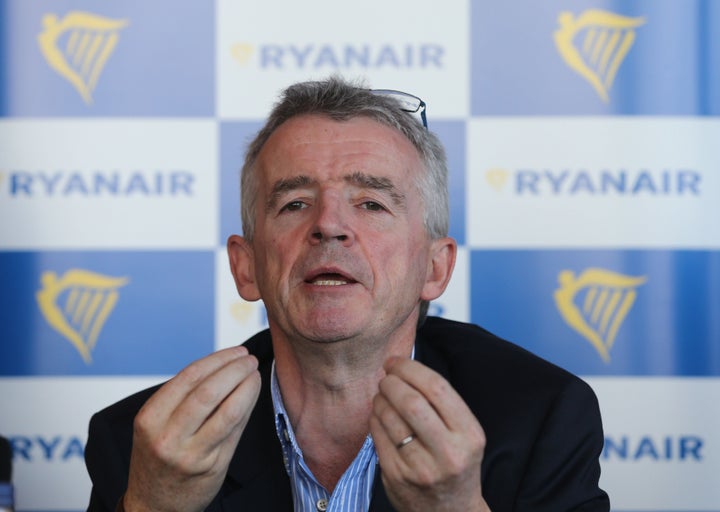 He said: "The challenge for us in the future is to keep driving air fares down. I have this vision that in the next five to ten years that the air fares on Ryanair will be free, in which case the flights will be full and we will be making our money out of sharing the airport revenues; of all the people who will be running through airports, and getting a share of the shopping and the retail revenues at airports.
"If [air passenger duty] is gone: at many airports I'm paying more than £20 already with APD and fees, if I start getting that back, why not?
"I'm doing seat sales this week at £4 and I'm paying the £13 APD; I'm paying you to fly with me. Instead of promotional tickets being £9 or £5, they will be free."
He added: "I think it will happen. It just won't happen at Heathrow or those big hub airports. But most of the other airports who are looking for big traffic growth, that process is already starting to happen, lowering airport fees and some of the charges."
Ryanair employs over 4,000 people across its 15 UK airport bases.
The no-frills carrier has courted controversy with polices like charging passengers to reprint their boarding passes and with O'Leary floating more daring ideas like standing room only planes and charges to use the toilets
Popular in the Community