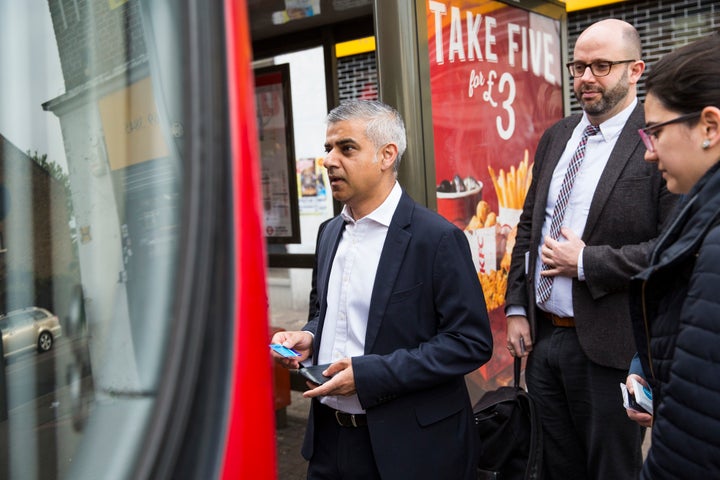 Sadiq Khan has hit the ground running and announced the introduction of a new 'bus hopper' fare for Londoners on his second day in office.
The new mayor revealed his first policy would be introduced in September and make life cheaper for millions of those living across the capital, with those on lowering incomes benefiting most.
Mr Khan pledged the ticket would cost £1.50 and said it would help those who rely on multiple buses to get to and from work. South London, where the Labour mayor was born, has many areas that are more reliant on the bus network.
His policy will see passengers able to make two journeys within a 60-minute window, but original plans for an unlimited number of transfers are not yet technically possible.
Transport for London (TfL) is upgrading its ticketing technology in 2017, meaning unlimited journeys within an hour look to become a reality in the next two years.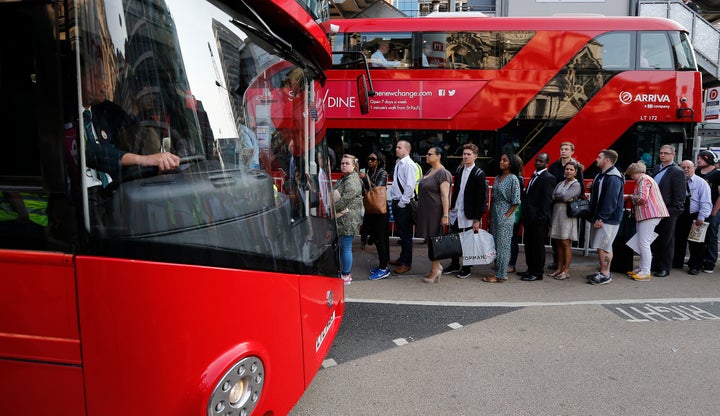 Hailing the introduction of his 'hopper' fare, Mr Khan, whose heritage as the son of a Pakistani bus driver featured heavily in his campaign, said he would not let the cost of travel to work become a barrier to job creation.
"My Dad drove the number 44 bus and transport in London has always been a big part of my life," he said today.
"The cost of a fare in London has risen for eight years in a row and now that I'm Mayor I am determined to prevent the cost of travel from becoming a barrier to work.
"The Hopper fare will make life cheaper and easier for millions of Londoners, and will help ensure that everyone will be able to afford to travel around the city.
"This is is just the start of my plan to ensure that travelling around London is affordable for everyone, a commitment that includes a freeze on TfL fares for four years – benefiting millions of people."
TfL boss Mike Brown claimed that the new ticket would help meet Londoners' needs with poorer access to underground or rail services.
He said: "This new option will benefit a huge number of our passengers. For many people catching more than one bus is the only way they can get from A to B.
"This fare will enable us to better meet the needs of those Londoners who live or work in areas which aren't as well served by Tube or rail services."
Boris Johnson rejected a similar proposal from the Liberal Democrats back in 2009, the second year of his mayoralty. He rubbished the idea, saying it would be too complex and costly.
There were an estimated 86 million bus journeys made last year when the traveller changed onto another bus service within an hour.
Related