The London Mayor accused Lamé's Conservative critics of picking on "petty differences" after she called Tories "scum", branded George Osborne a "c***" on Twitter and posted "ding dong the witch is dead" on the day Margaret Thatcher died.
Khan said he did not "endorse or condone" Lamé's tweet which also accused David Cameron of using his deceased child as a political "pawn", fantastised about "bitch-slapping" the former Prime Minister and cabinet minister Baroness Warsi, and expressed disappointment that the Queen was still alive.



He was taken to task on the issue by Conservative Assembly Member Gareth Bacon at Mayor's Question Time on Wednesday.
Bacon asked: "Given the vicious anti-Conservative sentiment expressed all over Amy Lamé's social media profile, you think that she will be able to build relationships with Conservative boroughs?"
Khan replied that he had "no doubt at all that she'll have great relations with everyone who wants to work with her constructively".
Bacon then accused Khan of hypocrisy for suspending a parliamentary aide over similarly controversial tweets earlier this year but taking no action over Lamé.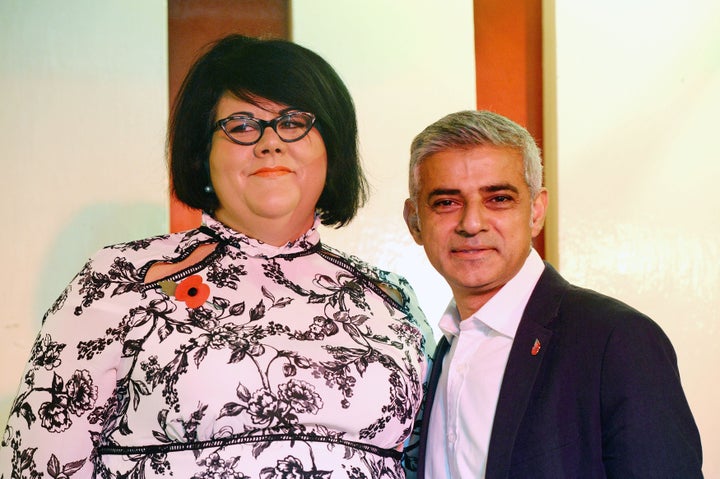 The Assembly Member said: "During the mayoral campaign, it came to light that one of your junior parliamentary aides had posted a series of offensive tweets before he entered your employment.
"As soon as you found out about it, you rightly moved very quickly to suspend him and he left your employment shortly afterwards. Why did you take action then but you're taking no action now."
Khan retorted that the aide was suspended to investigate the "very serious tweets" but that "he resigned before the investigation was completed".
The Mayor added: "If you're keen to put aside your petty differences, in relation to her not being a Conservative supporter, she'll do a great job."
NOW READ: