Labour is braced for a backlash at the polls from the row over anti-Semitism as Jeremy Corbyn faces continued criticism over his handling of the issue.
Sadiq Khan indicated that his prospects of being elected London mayor on Thursday had been damaged by ex-City Hall chief Ken Livingstone's highly-controversial comments linking Hitler and Zionism.
The ex-minister - seen as the Opposition's best hope of a positive result in elections across the UK - said the leadership had acted too slowly to tackle concerns about racist views in the ranks.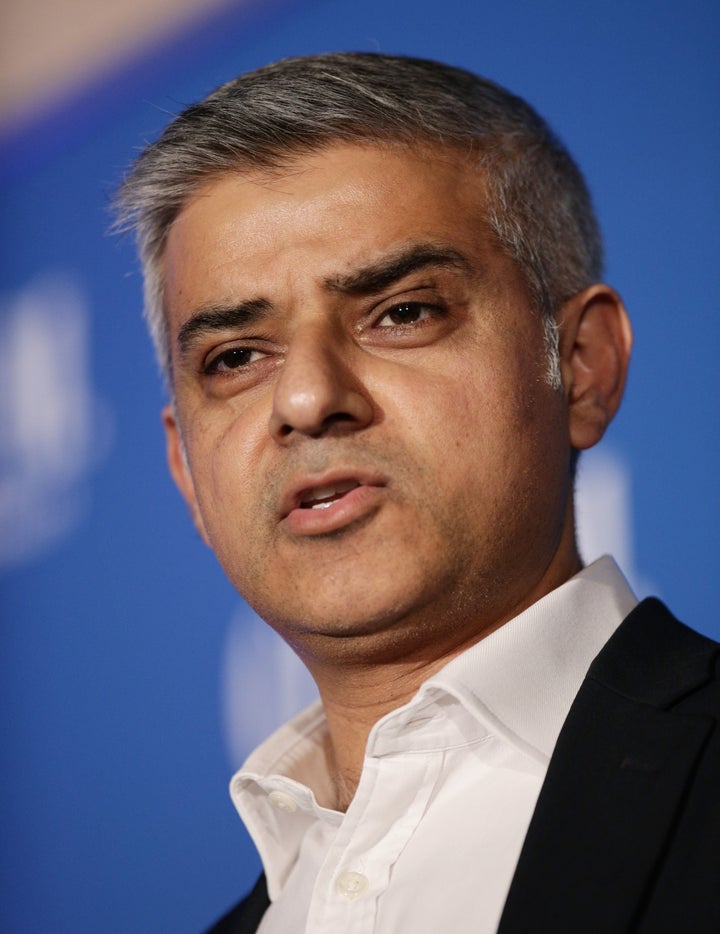 It came as Israel's new ambassador to Britain said parts of the left were "in denial" about anti-Semitism and the leader of the Labour opposition party in Tel Aviv said recent events needed to act as a "red alert" that urgent action was required.
Corbyn's attempts to put a lid on the situation by announcing an independent review and tighter procedures was undermined when Mr Livingstone - who has been suspended along with MP Naz Shah - publicly stuck by his comments.
The former MP blamed the row on "embittered Blairite MPs" seeking to scupper Labour's chances at the ballot box and prompt a leadership challenge and he insisted he had nothing for which to apologise to the Jewish community.
A poll carried out as the controversy unfolded, gave the Conservatives an eight-point lead and experts tip Labour to lose up to 150 council seats in England and face a hard night in elections to the Scottish and Welsh governments.
Khan said: "I accept that the comments that Ken Livingstone has made make it more difficult for Londoners of Jewish faith to feel that the Labour Party is a place for them, and so I will carry on doing what I have always been doing, which is to speak for everyone.
"There are too many examples in our party of people having these views, and action does not appear to have been taken quickly enough," he said - as he sought to fight off Tory attempts to tie him closely to Mr Livingstone and Mr Corbyn.
The upper echelons of the party needed training "as clearly they don't understand what racism is, and there is no hierarchy when it comes to racism", he told the Observer.
In an open letter to his UK counterpart, Israel's Labour leader Isaac Herzog said he had been "appalled and outraged by the recent examples of anti-Semitism by senior Labour Party officials in the United Kingdom".
"Knowing that the British Labour Party has a proud and distinguished history of fighting racism in every form, has only added to my profound disappointment at recent events, which must act as a red alert and prompt immediate action," he wrote.
Livingstone's comments were "horrific and unthinkable for a British politician in the 21st century" and Ms Shah's shared social media post talking about transporting Jews from Israel to the US "sickens all those of moral conscience", he said.
She has apologised for a series of offensive posts made before she was elected to the Commons in 2015.
Inviting Corbyn to lead a delegation to the Yad Vashem Holocaust memorial, he said that while Livingstone appeared "beyond redemption" he was "sure there remain many Labour Party activists with a willingness to engage and better understand the scourge of anti-Semitism".
Israel's ambassador to Britain Mark Regev told the Sunday Times: "I have no doubt that part of the left is in denial. They say 'anti-Semitism, that's the right, that's the fascists'. That's a cop-out. It doesn't stand up to serious histori­cal examination."
"When it does raise its ugly head, it should be condemned across the board. And failure to ­condemn has to be in itself condemned," he added when asked if Mr Corbyn had done enough.
John Mann - the Labour MP who angrily confronted Mr Livingstone in front of TV cameras - said he intended to go to the police over the abuse he had subsequently received.
"I've had a number of highly precise threats of violence. I'm going to report this to the police. They are threatening me with physical assault," he told the newspaper.
The poll, by Opinium for the Observer, showed Labour on 30% to the Conservatives' 38% - with Ukip on 15% and the Liberal Democrats, SNP and Greens all on 5%.
It was based on 2,005 online interviews with UK adults between April 26 - 29.