Sadiq Khan has invited "ignorant" Donald Trump to visit his family in London in order to "educate" him about Islam.
London's new mayor and the presumptive Republican nominee for president have been engaged in a war of words over Trump's proposal that all Muslims be banned from the United States.
Speaking to Piers Morgan on ITV's Good Morning Britain this morning, Khan warned Trump he was "doing the job" of extremists like Isis for them by suggesting mainstream Islam was not compatible with Western liberal values.
Yesterday, Trump told Morgan on the same programme that Khan was "very rude" to have criticised him and challenged him to an IQ test. "I am not stupid," Trump insisted.
Khan told Morgan today said his election as the first Muslim mayor of a Western capital showed "hope Trumps fear" and "unity Trumps division".
"With the greatest respect to Donald Trump, your views on Islam are ignorant," Khan said. "Western liberal values and mainstream Islam are compatible."
"His policies would mean Leicester, the Premier League champions, couldn't take Riyad Mahrez to America. They'd mean Nadiya Hussain the Great British Bake Off champion couldn't go to America. Zayn Malik couldn't date Gigi Hadid because he's a Muslim brit."
He added: "I invite Donald Trump to come to London meet my wife and my daughters, meet my friends and my neighbours, meet Londoners, not just the Zayn Maliks and the Nadiya Hussain and Riyad Mahrezs, meet Londoners who are British, they are Londoners, they are Muslim.
"If I can educate the presumptive Republican presidential nominee a bit about Islam I am happy to do so."
Trump's proposal, which he recently downgraded to a "suggestion", that Muslims be banned from the United States in the wake of terror attacks has been widely criticsed by Democrats and Republicans in the US.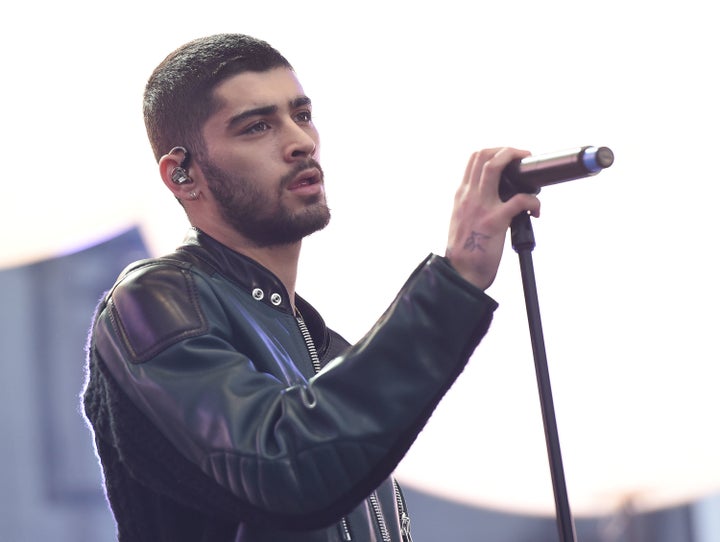 But Khan told Good Morning Britain there was "nothing exceptional" about him and warned the plan would make the West "less safe".
"By giving the impression there is a clash of civilizations, are you doing the job of Daesh and extremists for them by saying the West hates islam," he said.
"The vast majority of Muslims are law abiding, peaceful," Khan said. "I accept there are a small minority of people who do bad things, they are terrorists, they are criminals, using the name of Islam to justify what they do."
Despite his offer to host Trump at his family home, Khan was clear about who he wanted to win the US presidential election.
"Obviously I am wishing the other woman wins," he told Morgan. "I'm hoping Hillary trounces him."
Trump told Morgan yesterday he was offended by Khan's preveious about his apparent ignorance, adding: "He doesn't know me, hasn't met me, doesn't know what I'm about.
"I think they are very rude statements and, frankly, tell him I will remember those statements. They are very nasty statements."
The Republican also warned he may not have a "very good relationship" with David Cameron after the prime minister branded his proposal to ban Muslims from the US as "stupid".