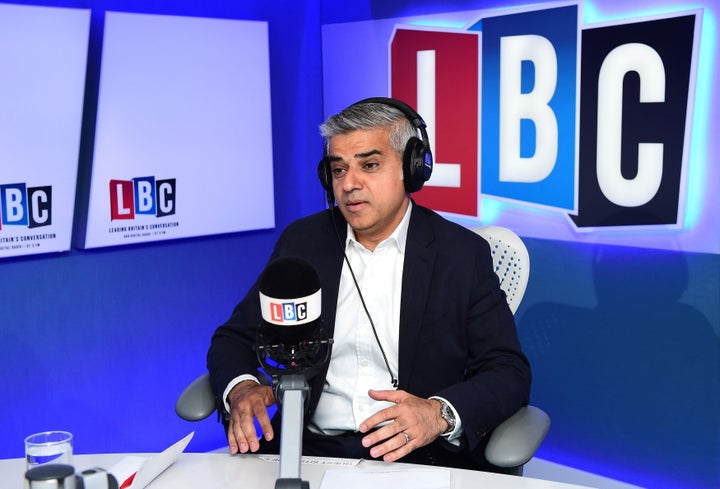 Sadiq Khan has said being leader of the Labour Party does not appeal to him "one bit" - at the moment.
He told LBC on Wednesday morning that being mayor of London was "a dream job".
Khan was asked by presenter James O'Brien if he recongnised reports that City Hall would become an "alternative court" to Jeremy Corbyn and his team.
"He is the leader of the Labour Party. I am the mayor of London," Khan said. "Jeremy loves his job. I've got the best job in the world, forget the best job in politics, the best job in the world."
He added: "I literally am living the dream. The idea of giving up this job to be leader of the Labour Party does not appeal to me one bit at all."
Khan also said there had been an "open invitation" for Corbyn to attend his mayoral singing-in ceremony. Corbyn did not attend.
"Of course he was invited as were all London Labour MPs it was great that those who could come came," Khan said.
Khan has been engaged in a war of words with Republican presidential candidate Donald Trump.
The new mayor repeated his attack on Trump for being "ignorant" about Islam. Trump has suggested all Muslims be banned from the United States in the wake of global terror attacks.
Yesterday, Khan invited Trump to visit his family in London to "educate" him about Muslim Londoners.
But Khan told LBC he realised his wife and daughters "are going to kill" him for inviting Trump.
Popular in the Community