Sadiq Khan has said the public "got it right" in electing Boris Johnson because Jeremy Corbyn's Labour did not deserve to win power.
In his first major intervention since Labour's devastating election defeat, the mayor of London said his party's leadership must "have the humility" to admit "we got pasted".
It comes after Corbyn was sharply criticised for suggesting days after the rout that Labour had "won the argument" despite it recording its worst performance since 1935.
He added: "Hand on heart, did we deserve to win the general election? Probably not, so the British public got it right."
Khan, who will face a battle to retain City Hall in May, called the decision to back an election while the party was regularly trailing 10 points behind in the opinion polls "foolish".
"It was an election chosen by Johnson to suit himself," he said. "If your opponent thinks it is a good idea, why would you want to agree to it?"
He added: "Now we have at least five years of a Boris Johnson, hard-Brexit government," he said. "Those who were responsible for that decision need to put their hands up."
Asked if Corbyn should accept more blame, Khan said "the whole band" and not just the leader must change, adding: "What Jeremy and those around him should have the humility to recognise is [they] let Corbyn be Corbyn, and we got pasted."
Khan also hit out at Corbyn's failure to tackle anti-Semitism.
"We've demonstrated a breathtaking lack of emotional intelligence — or humanity," he said.
Asked if voters had turned against the party because they viewed it as racist, he suggested they did, and added: "And you know what? If a dog barks, and a duck quacks."
Khan said he had "probably knocked on more doors than any candidate" and found that the public "didn't have confidence in the party and our values."
Labour's middle road Brexit position was also seen as the "worst of all worlds", he added.
Khan, who campaigned strongly for Remain and a second referendum, has yet to back a leadership candidate.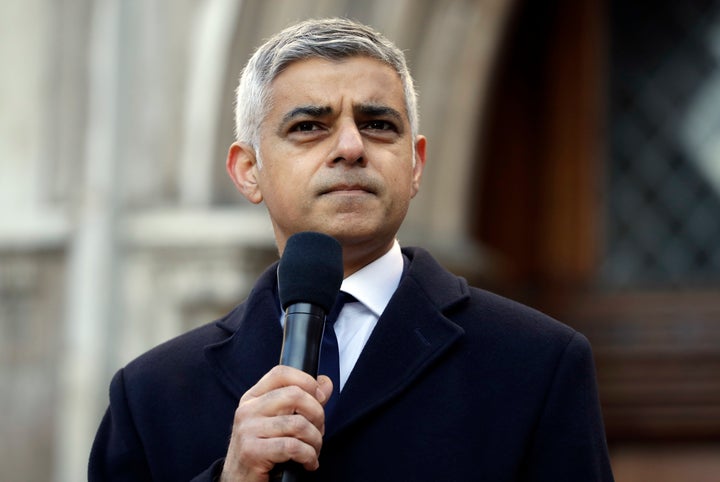 He said he does not want a "coronation", and added: "I want a winner. The candidates need to persuade us members that they have the best analysis of why we lost, and to set out the path to victory."
The leader does not have to be a female or from outside London, Khan said.
"It should be the best person for the job," he said. "You shouldn't be excluded because you're a man, but I do find it disappointing that the Labour Party hasn't had a woman leader."
He added: "The prime minister is a Londoner who went to Eton. The idea you can't win an election because you're a London MP is nonsense."