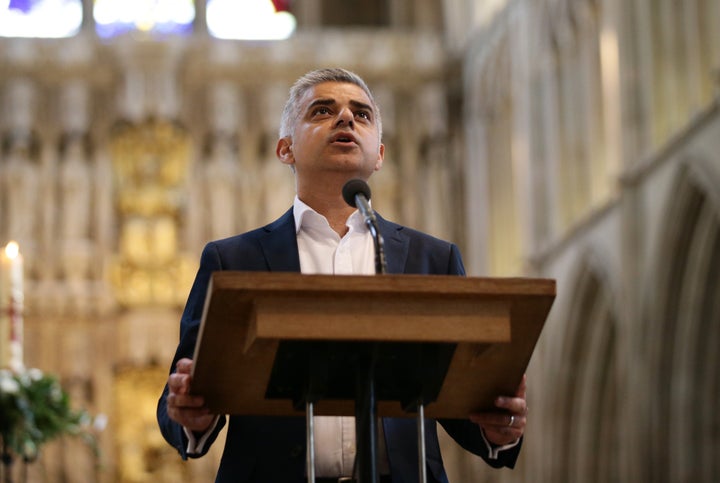 Jeremy Corbyn was absent as Sadiq Khan was sworn in as London mayor - drawing a huge cheer as he declared: "My name is Sadiq Khan, I am the Mayor of London."
At the signing-in ceremony at Southwark Cathedral, Khan was introduced by Doreen Lawrence, mother of Stephen Lawrence, and spoke to an audience that included former Labour leader Ed Miliband and actor Sir Ian McKellan (see pictures below).
In his address, he pledged to be a "Mayor for all Londoners".
But Corbyn, the current Labour leader, was notable by his absence.
One major attack line used by the Tories was how Khan would be "Corbyn's man in City Hall", a suggestion Khan resisted.
Corbyn is thought to have congratulated Khan at a victory party.
At the ceremony, Khan was given a huge roar when he declared: "My name is Sadiq Khan, I am the Mayor of London."
In his speech, made at the Cathedral to stress his multi-faith approach, he said: "I'm determined to lead the most transparent, engaged and accessible administration London has ever seen, and to represent every single community, and every single part of our city. A Mayor for all Londoners.
"So I wanted to do the signing-in ceremony here. In the very heart of our city, surrounded by Londoners of all backgrounds."
He added: "I'm only here today because of the opportunity and helping hand that our city gave me and my family. And my burning ambition for our city, that will guide my mayoralty, is to ensure that all Londoners get the opportunities that this city gave to me.
"My promise to you is this. I promise you I will always do everything I can in my power to make our city better. I will be a Mayor for Londoners."
Sir Ian McKellen greets the new London mayor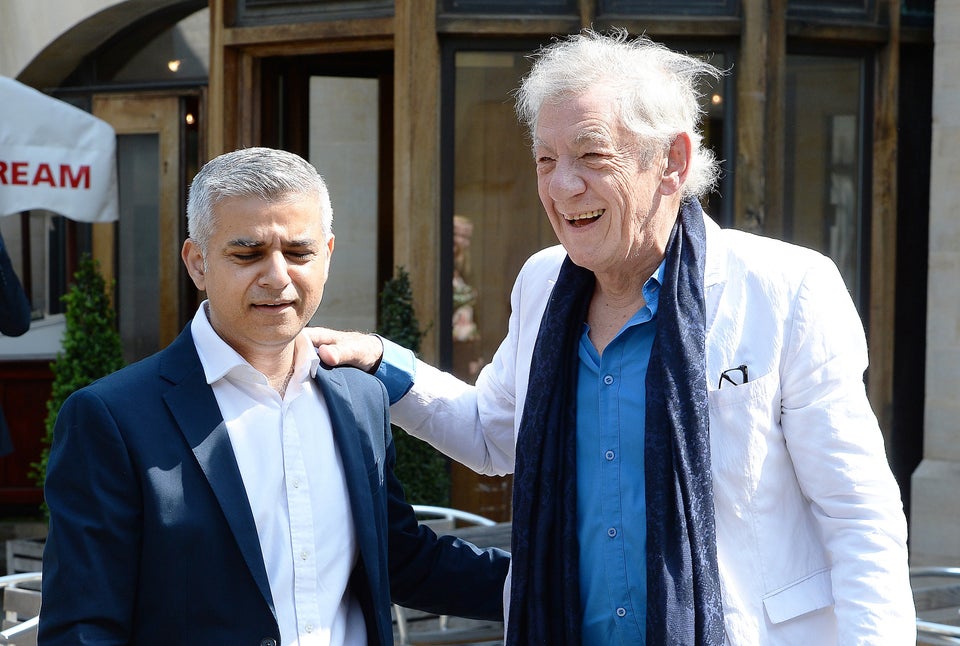 Ed Miliband was there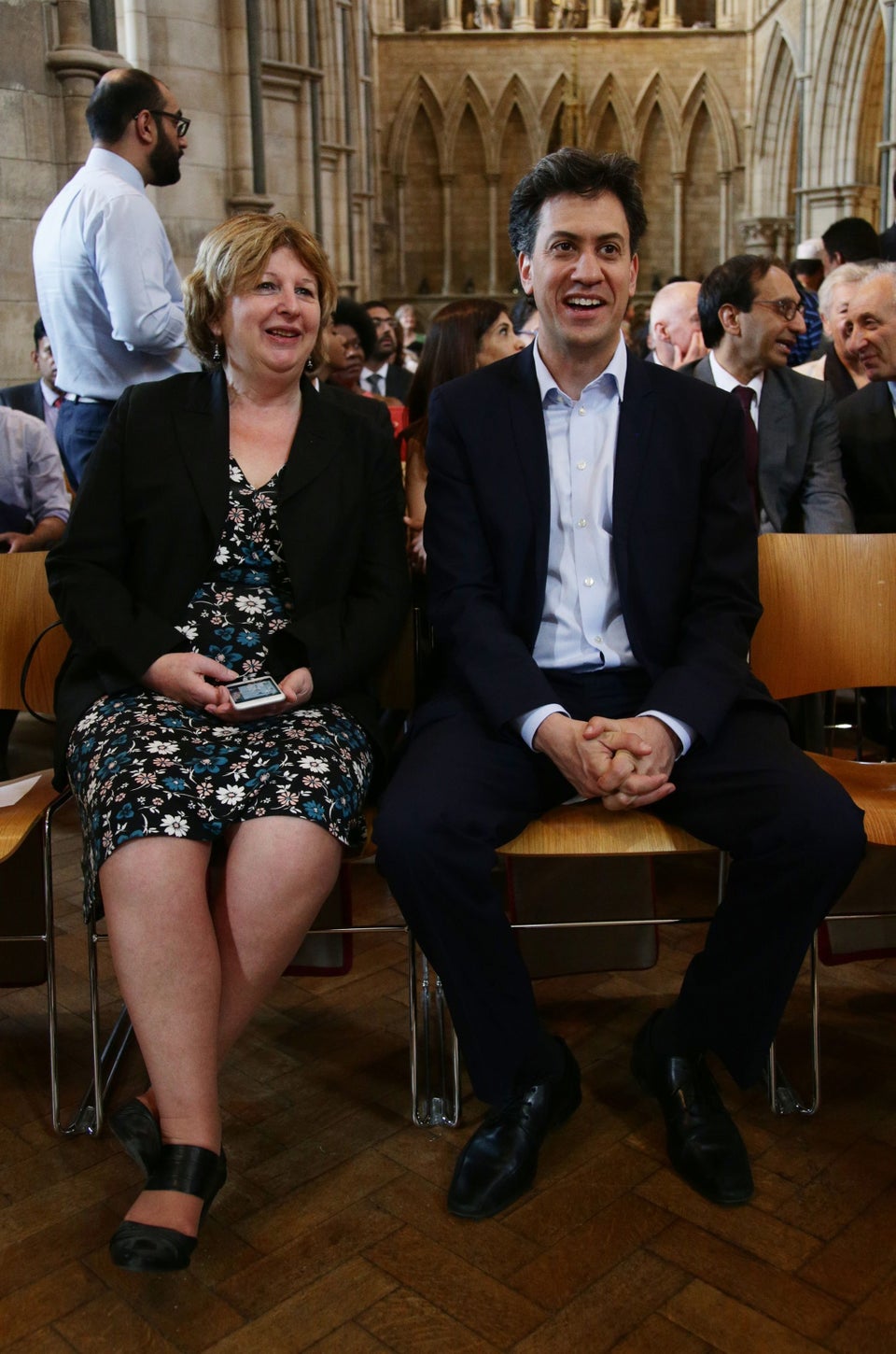 Khan with wife Saadiya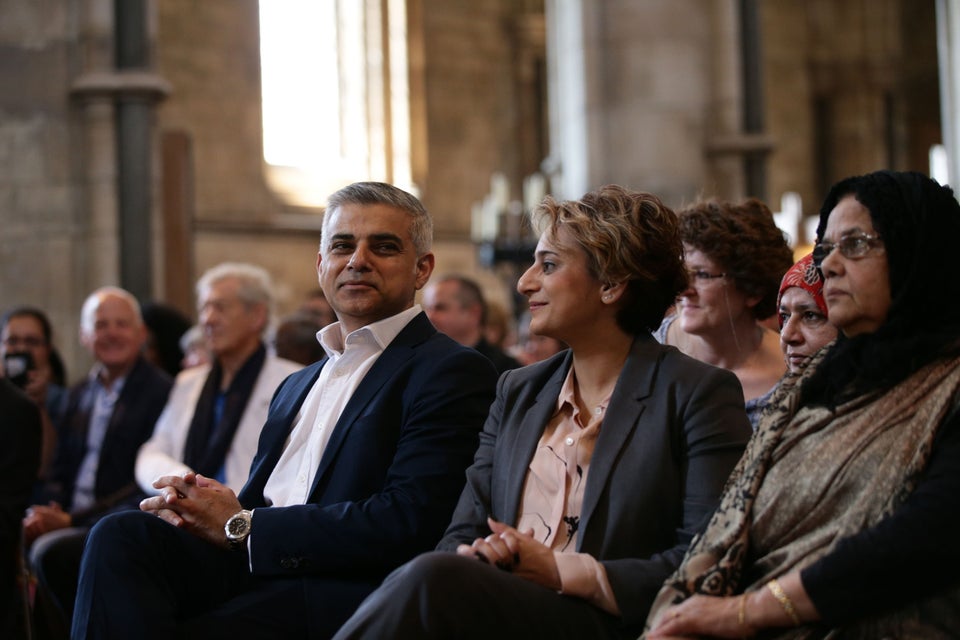 As the ceremony begins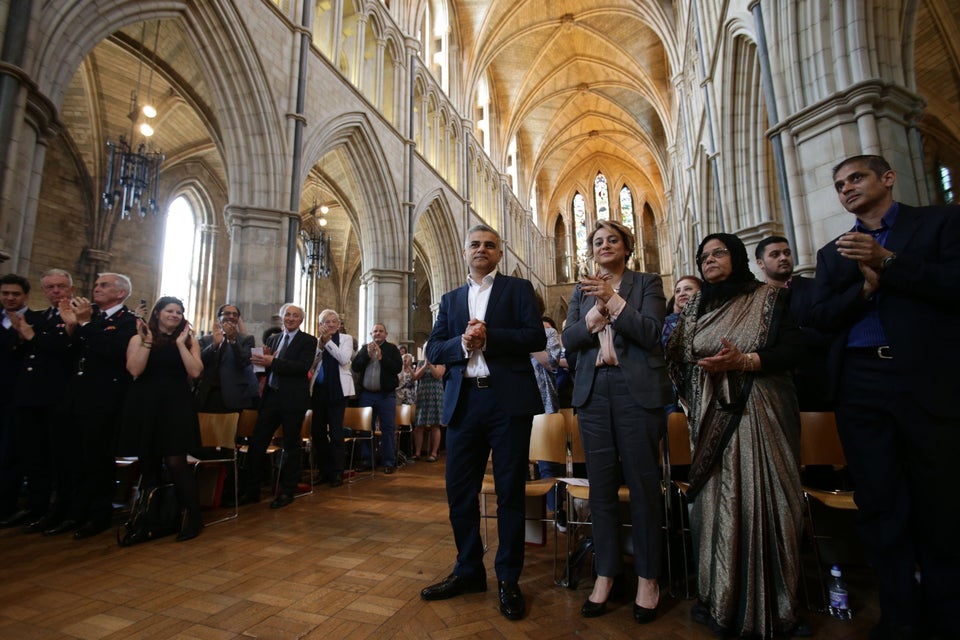 Taking applause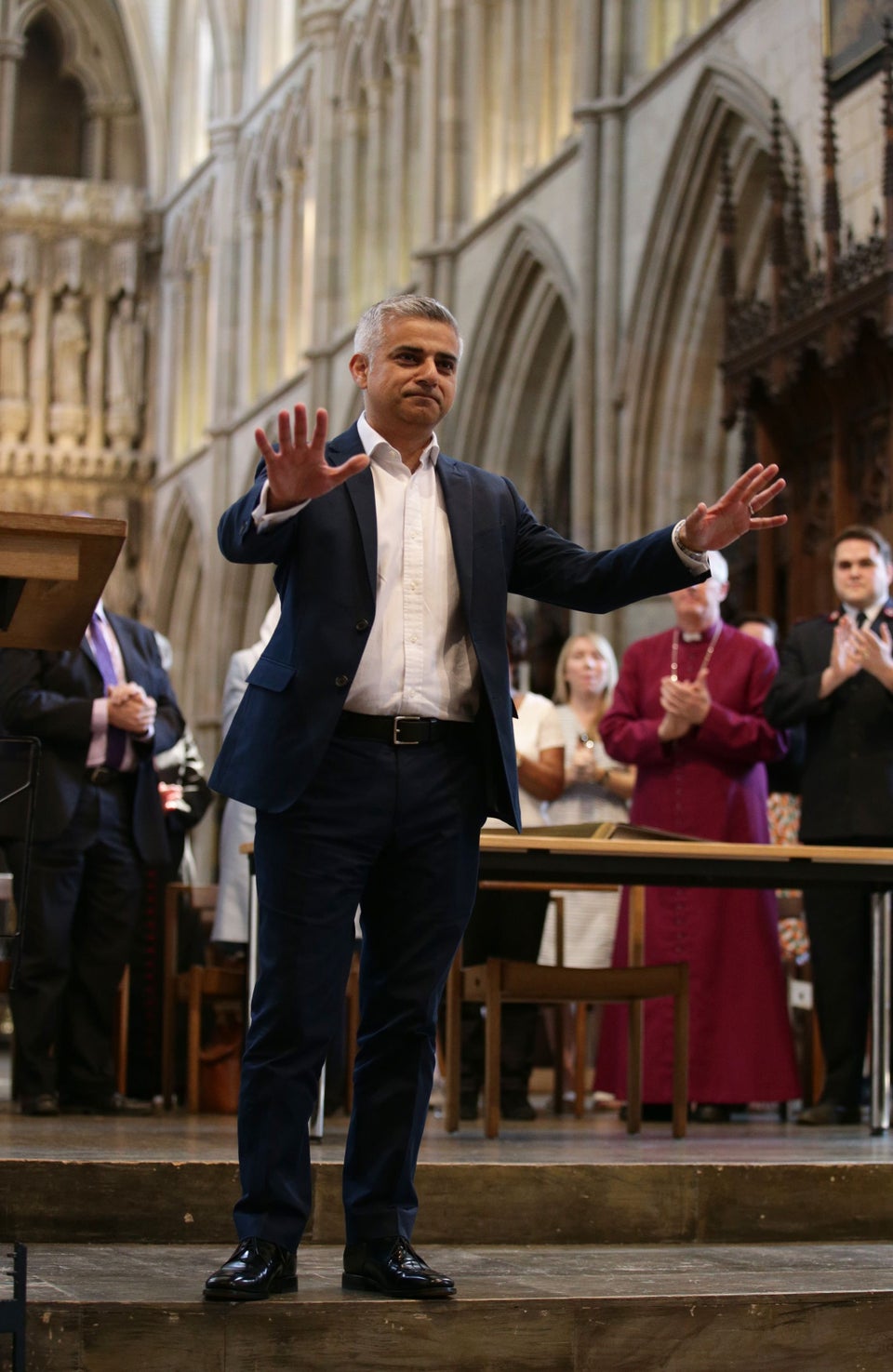 "My name is Sadiq Khan and I am the mayor of London."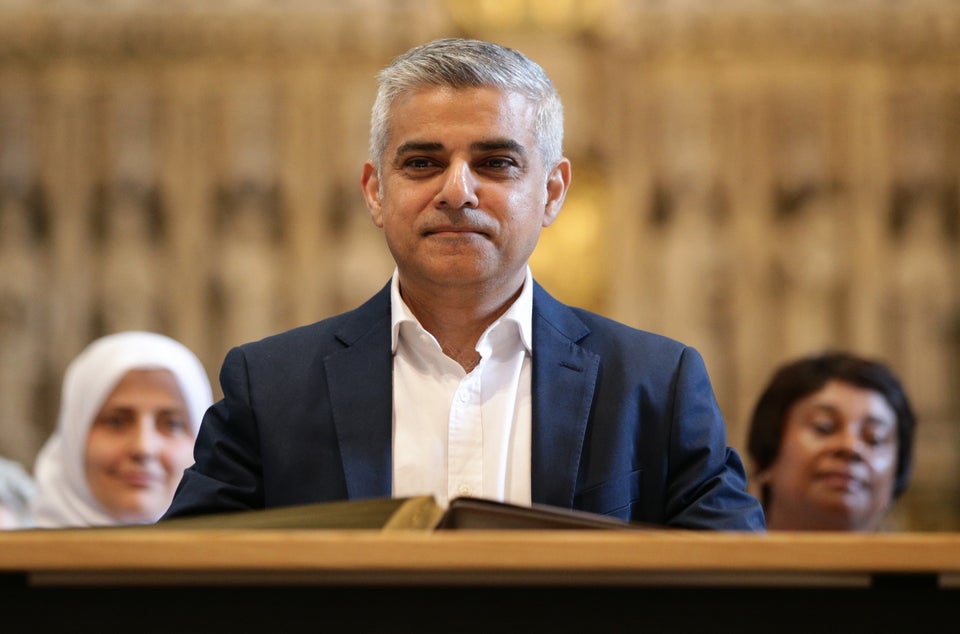 Popular in the Community