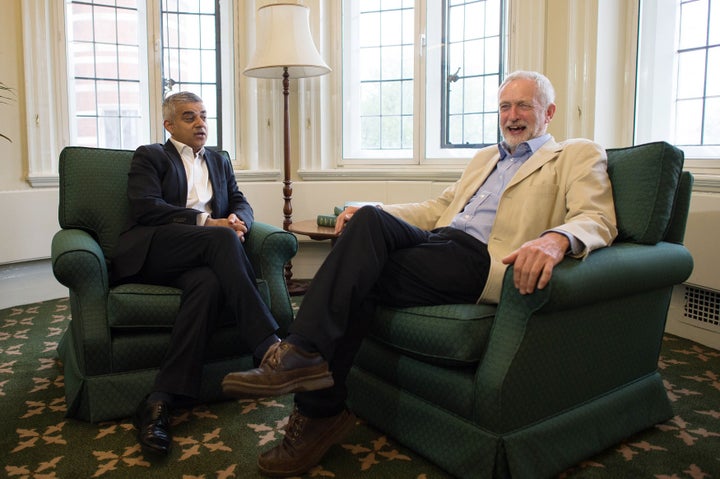 Sadiq Khan has warned Jeremy Corbyn that "there is no such thing as glorious defeat" and urged him to broaden Labour's appeal to voters.
The newly-elected Mayor of London won a rapturous reception as he arrived at the first meeting of the Parliamentary Labour Party (PLP) since his comprehensive victory over Zac Goldsmith in the race for City Hall.
In what MPs interpreted as a veiled reference to recent missteps by the leader, Khan said that the party "cannot afford to miss any open goals" and had to hold David Cameron properly to account.
The Mayor's remarks to a packed gathering in the Commons came within minutes of his first meeting with Corbyn since he overturned eight years of Tory rule in the capital in last week's election.
And he also won long applause after warning the Tory Party now 'owes London an apology' for their racially divisive campaign tactics.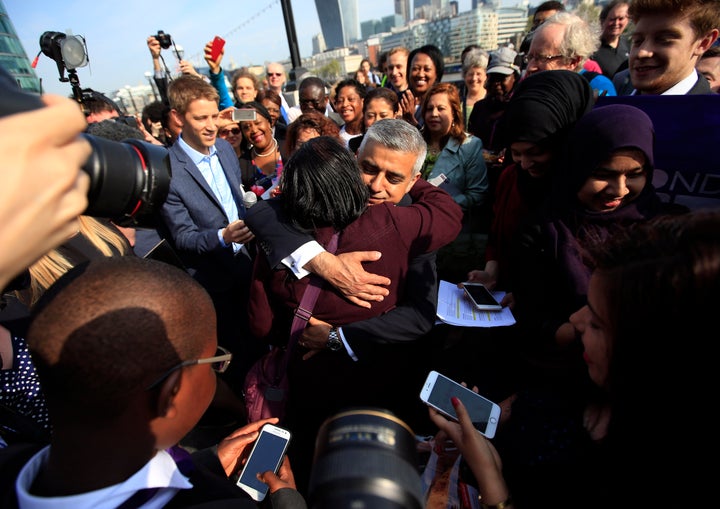 The pair met in Corbyn's private office and had what was described by City Hall sources as a "friendly, businesslike" meeting one-on-one.
Tensions have flared up during the Mayoral race as Khan appeared at times to distance himself from the Labour leader on everything from helping businesses to Ken Livingstone's remarks about Hitler.
In the PLP meeting, Khan said that the "incompetence and internal divisions" of the current Tory government reminded him of the John Major administration of the 1990s.
"We cannot afford to miss any open goals. Just like we did then, Labour has a responsibility to hold the Government to account for its failures and show we are a credible government-in-waiting. We are not there yet, but I know with the right approach, Labour can still win in 2020," he said, to cheers from MPs.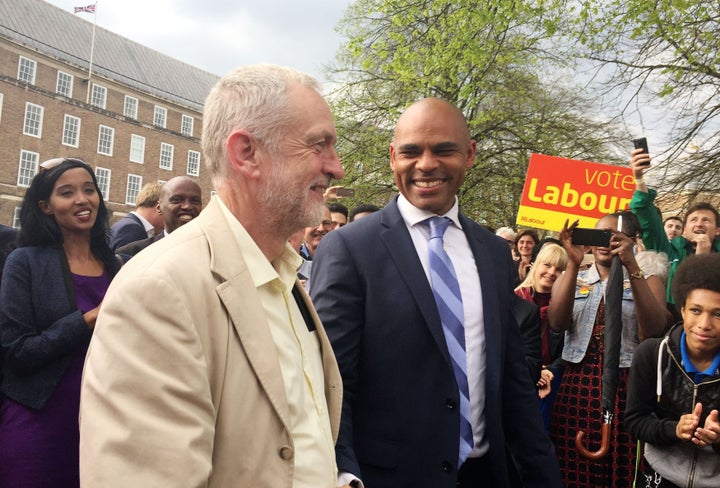 The Mayor of London also said that his victory had taught the party once more that Labour had to win elections if it wanted to change lives.
"There is no such thing as glorious defeat.
"I learnt a lot during this campaign - about myself, about the city I love and about elections. Two things stand out as lessons for the Labour Party.
"First, we only win when we talk about the issues that people care about most. And second, we must be a big tent that appeals to everyone in our country, regardless of their background. We lose when we take an 'us and them' approach."
This was understood to be a reference to the Labour local elections slogan, which declared 'Elections Are About Taking Sides' and was not used at all by the Khan campaign.
Speculation that Khan had wanted to dissociate himself from Corbyn was sparked when the pair failed to hold a joint photocall over the weekend.
However, HuffPost UK understands that the Labour leader did turn up to a celebration party near City Hall, but the lateness of the Mayoral results meant he had already left by the time Khan arrived in the early hours.
An 'open invitation' to the Southwark Cathedral signing-in ceremony on Saturday was extended to all Labour MPs, yet Corbyn travelled instead to Bristol for a celebratory photocall with new mayor Marvin Rees.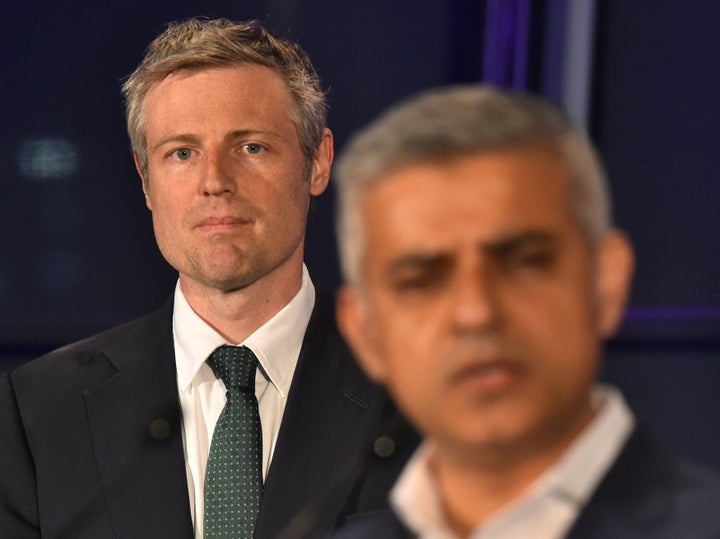 Aides said that during the 30-minute meeting in Corbyn's office, the two men discussed housing and transport policy.
One said that the Labour leader's keen interest in the details of train routes and services in the capital was reflected in the discussion.
Khan, who was congratulated by David Cameron in a phone conversation today, also targeted the Conservatives' campaign for trying to paint London's first Muslim mayoral candidate as an extremist.
"The Tories ran the most divisive and nasty campaign we have ever seen in British politics," he told Labour MPs.
"I'm so deeply proud that Londoners chose hope over fear, and unity over division. But we can't let the Tories off the hook just because they lost. The Tory Party owes London an apology."
Goldsmith faced fresh embarrassment today when Boris Johnson's former deputy mayor Stephen Greenhalgh criticised the Tory attempt to paint Khan as "Corbyn's man".
And he said Londoners had "resoundingly rejected the idea of guilt by association" that had formed the centrepiece of the attacks on Khan.
"You have got to be judged on what you say personally, not whether you appear at a public meeting with other people whose views you may disagree with vehemently."